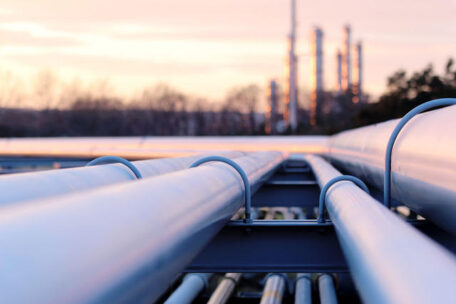 Wednesday, August 3, 2022
Ukraine has completed preparations for the Trans-Balkan Corridor launch.
Since August 1, the GTS of Ukraine operator has increased the volume of natural gas volume at the Grebeniki connection point between Ukraine and Moldova from 3.96 million cubic meters per day to 6.12 million cubic meters per day, the GTS Operator's press service reported. Thus, for its part, Ukraine has fulfilled all the Trans-Balkan Corridor gas transportation prerequisites. It is noted that the increase in measured volume opens wider opportunities for both Ukrainian and European traders in the future. As a result, EU customers will be able to import gas from LNG terminals in Greece and Turkey via the Trans-Balkan Corridor through Ukrainian territory to Hungary, Slovakia, and Poland.