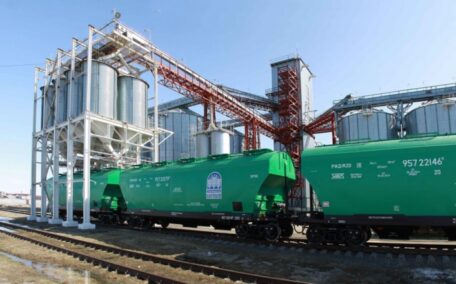 Monday, September 19, 2022
Ukraine has announced a new plan for the uninterrupted export of Ukrainian grain through the EU.
During an informal meeting in the Czech Republic, the Minister of Agricultural Policy of Ukraine, Mykola Solsky, stated that it is necessary to build terminal complexes on Ukraine's border with EU countries, which will include grain conveyors. This infrastructure is needed due to the difference between Ukrainian and European railway gauges. Each such terminal will be able to transport up to two million tons of grain annually. The next step is the construction of a pipeline for transporting vegetable oils. In addition, the EU countries need to increase railway rolling stock for transporting grain and corresponding trucks – by 3,640 wagons and 6,000 trucks. This will allow additional transportation of up to 10 million tons of grain annually. It is also necessary to allocate railway routes for the passage of Ukrainian grain wagons with carts modified to the European track standard.