Ukraine has ambitious plans to join the EU within two years.
Tuesday, January 31, 2023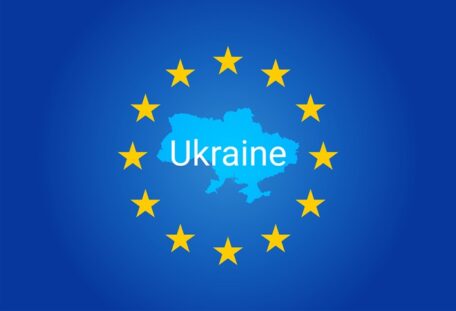 Ukraine's leadership has a very ambitious plan for the country to accede to EU membership within the next two years, said Prime Minister Denys Shmyhal. He added that the state expects preliminary negotiations regarding Ukraine's accession to the community this year. As the Ukraine-EU summit will take place on February 3, the main task of the European commissioners is to manage expectations since few in the EU consider the terms announced by Shmyhal to be realistic. According to a statement from the prime minister on Friday, Ukraine will be able to make a significant leap forward, especially in specific areas such as an agreement on a visa-free program for industrial goods, and the suspension of customs duties on Ukrainian exports for another year. Shmyhal also announced active progress in joining the SEPA payment system and Ukraine's inclusion in the EU mobile roaming zone. "We expect progress and acceleration on the way to signing these agreements," Shmyhal emphasized.
Support UBN team