Ukraine and the IMF have agreed on a four-year, $15.6B program.
Thursday, March 23, 2023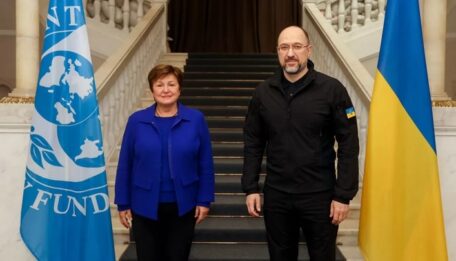 As the IMF specified, the agreement still has to be approved by the Fund's Board of Directors in the coming weeks. The program's goal is to maintain fiscal, external, and financial stability and will help Ukraine's gradual economic recovery during post-war reconstruction and accession to the EU.
Its implementation will have two stages. The first will last 12-18 months and strengthen fiscal, external, and financial stability. The program will also provide for the continuation of reforms to enhance management and anti-corruption foundations.
The second stage will focus on larger-scale reforms to consolidate macroeconomic stability, restore and rebuild Ukraine, strengthen resilience, and promote rapid and long-term economic growth.
Support UBN team