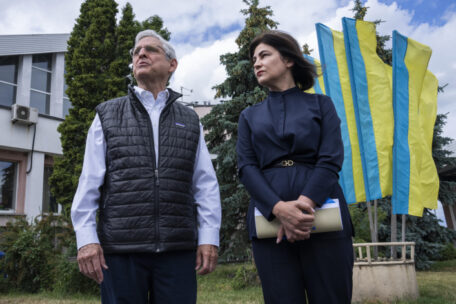 Wednesday, June 22, 2022
U.S. Attorney General arrives in Ukraine to meet with Attorney General Iryna Venedyktova.
  Attorney General Merrick Garland announced a War Crimes Accountability team during an unannounced trip to Ukraine on Tuesday that will work to identify and prosecute anyone who has committed war crimes in Ukraine. The team, Garland said, will be led by the department's best-known Nazi hunter, Eli Rosenbaum, and will be made up of experts in investigations involving human rights abuses and war crimes. The announcement is a strong signal from the Justice Department that it is interested in investigating war crimes in the ongoing war in Ukraine and follows a previous effort by the Justice Department to lock down the assets of Russian oligarchs.