Turkey has been rocked by a series of powerful earthquakes that has led to the death of more than 2,000 people.
Tuesday, February 7, 2023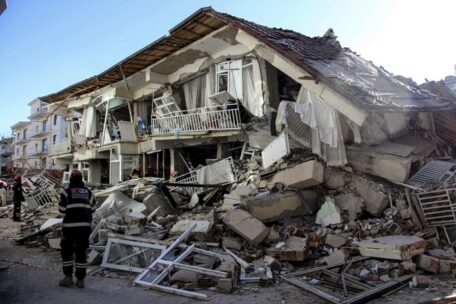 An earthquake with a magnitude of 7.7 on the Richter scale shook the province of Kahramanmaras-Pazardzhik in Turkey on the morning of February 6. It became the most powerful earthquake since 1939. A following earthquake, with a magnitude of more than 7, occurred in the afternoon. As a result, almost 2,500 people died, and 8,553 people were injured. The earthquakes were also felt in Cyprus and Lebanon. The Ministry of Foreign Affairs of Ukraine received 24 appeals related to a lack of contact with Ukrainians in Turkey in the natural disaster zone. Ukraine also declared its readiness to help Turkey overcome the natural disaster's consequences, particularly by sending rescuers.
Support UBN team