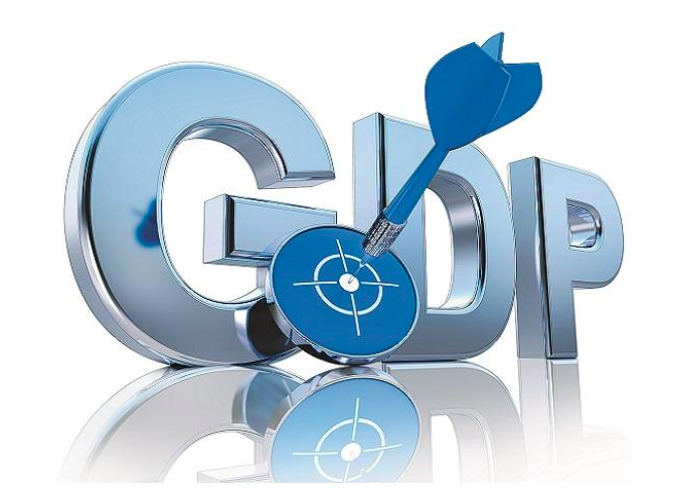 Ukraine's new government targets 5% GDP growth next year and at least 7% each year from 2021 to 2024. "Over the next five years, we must work to ensure that the economy grows by at least 40%," Oleksii Honcharuk, the new Prime Minister, said Monday on a government meeting televised nationwide. "For this, next year we must grow by 5% and in all subsequent years by at least 7% per year."
Addressing Ukraine's new cabinet, the leaders of parliament and the nation, President Zelenskiy said in a televised meeting: "We're here to set strategic tasks, with deadlines and with people who will be responsible."
The Deadlines:
A new law for a private farmland market drafted by Oct. 1, by the Cabinet of Ministers
Abolition of the 2001 moratorium on private farmland sales, by Dec. 1, by the Rada.
Start of a farmland market next summer, overseen by the new Ministry of Economic Development, Trade and Agriculture. State registry of land plots to be completed by 2021.
Honcharuk: "We will model it in such a way that no one loses the land, that people become richer as a result of this reform, and not vice versa. We will carefully plan and the market will be introduced when we will be ready for this, and we plan to do it in the middle of next year." Zelenskiy: "Farmland reform will promote small and medium farms and
protect the interests of landowners."
Fully free foreign exchange regime, prepared this year, implemented next year. Honcharuk: "Full currency liberalization is very important. It is important to ensure free capital flow so that investments come in, that people are not afraid that they will not be able to get them out of here."
Bills on legalizing casinos and amber mining presented to the Rada by Oct. 1, passed by Dec. 1. Concentrated in northwest Ukraine, amber mining makes an estimated $500 million a year, but generates no taxes and creates moonscapes. Casino gambling was illegalized in Ukraine in 2009. Under the guise of lotteries, illegal gambling halls turn over billions of dollars annually.
Concession laws to allow for private-public partnerships in infrastructure – to the Rada by Oct. 1.
Transfer cargo handling at Kherson and Olbia ports to private stevedore companies chosen through open tenders, by Jan. 1. About 20 foreign and national companies have expressed interest in these contracts. Under guidelines set earlier by the Infrastructure Ministry, the contracts stipulate $8 million investments in Kherson and $60 million in Olbia.
Prepare a list of 500 small and medium-sized state-owned companies for privatization through ProZorro electronic auction by Dec. 1. Ukraine has about 3,600 state companies.
A law to stimulate investments and strengthening protections of foreign investment – passed by Jan.1.
A bill to counter corporate raiding, protect property, increase data protection for real esate registries, and provide for automatic monitoring of risky transactions with extra confirmation by participants, drawn up by Rada by Oct. 1
Draft a labor liberalization bill for the Rada to evaluate by Jan. 1. This should reduce informal employment by making it easier to hire and fire.
To revive the shipping on the Dnipro, a long-delayed bill on inland river shipping should be passed by Nov. 1. The latest version in the Rada had a single river tax designed to fund the rebuilding of locks, all installed in Soviet times. In 1991, 65 million tons of cargo went down the river, five times the 13 million tons forecast for this year.
Private locomotives on state railroad's tracks, Rada to pass bill by Dec. 31. Zelenskiy: "Elaborate a restructuring plan for Ukrzaliznytsia, in particular with a view to liberalizing the locomotive market and improving the transparency and efficiency of Ukrzaliznytsia."
The National Police has started to dismantle its Department of Economy Protection, Interior Minister Arsen Avakov said Monday. The State Security Service and the State Fiscal Service should abolish their units, he added. In the past, business executives complained that these units extorted bribes.
Prepare and pass bill for a successor agency, the Financial Investigation Service, by Dec. 1, by Rada.
The 2020 state budget presented to the Rada by Sept. 15.
Abolish the current list of state companies not eligible for privatization and draw up a new, shorter list, by Oct. 1 – the Rada.
Start preparing big state-owned companies for privatization with investment advisers, by Dec. 1. First tender no later than April 1, by Tymofei Milovanov, Minister of Economic Development, Trade and Agriculture.
Sign gas and oil production sharing agreements with winners of competitions for subsoil use, by Dec. 1. Oleksei Orzhel, the new Minister of Energy and Environmental Protection, tells reporters Monday: "There will be legislative initiatives to increase gas production. There will be reforms in the market, we are inviting everyone to invest." He says Ukraine produces 1.2% of its known reserves each year, well below the global average of 4-5%.
Cut costs for connecting to electricity and gas networks.
Start reducing commercial and mortgage interest rates by Oct. 1.
The 30 most popular government services for citizens and businesses must be switched to electronic form by Jan. 1.
Establish unique e-identities for every citizen for enrollment in a Unified State Demographic Register. This would become a single portal of electronic services or a citizen's e-cabinet. Honcharuk said: "2020 will be the year of total digitalization of the country. In 2020, we will digitalize everything that we don't have time for…This means that after 2020 Ukraine should be completely in digital, on a smartphone."
Launch of the new State Customs Service by Dec. 1. Launch of the single-window system at Customs by Jan. 1.
Purge the judiciary – vet and hire 2,000 new judges by Jan. 1.
Purges by Jan. 1 of "the most corrupt state agencies" — Geodesy, Cartography and Cadastre, Geology and Subsoil, Architectural and Construction Inspectorate, Environmental Protection, Transport Safety, and Highway Agency. Turning to his prime minister, Zelenskiy said: "If possible, please, do it faster."
Summing up, Ze told his government: "Now we have a unique situation, a truly unique chance to implement all the necessary reforms. I really want that. We have everything: political will of the President, the majority in the Verkhovna Rada, government and Prime Minister that are willing to work. The only thing we lack is time. Society won't wait for something to start working in Ukraine in several years."
Ukraine's new Trade Representative will be a familiar face for many foreign investors: Taras Kachka, who ran the American Chamber of Commerce in Ukraine 2014-2015. Most recently deputy executive director of the International Renaissance Foundation in Kyiv, he is to become a Deputy Minister of Economic Development, Trade, and Agriculture.
From the Editor: Taking a leaf from Franklin Delano Roosevelt's presidency, Volodymyr Zelenskiy has embarked on his first 100 days. Stay tuned – this is a revolution in progress. With best regards, Jim Brooke jbrooke@ubn.news