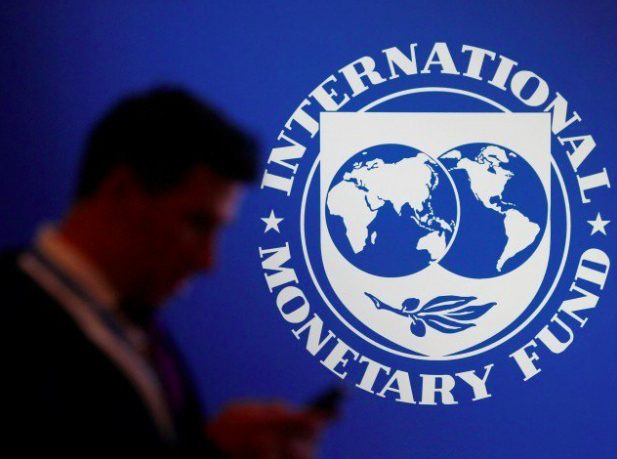 The IMF team is to leave Kyiv today. But tomorrow the resident team will be watching a Kyiv court hearing challenging the nationalization of PrivatBank. Despite the question market hanging over PrivatBank, analysts are optimistic the IMF will support President Zelenskiy's economic liberalization policies and start a new program with Ukraine.
Concorde Capital's Alexander Paraschiy writes: "It is very likely that the IMF will initiate a new EFF program for $5-6 billion with Ukraine this year and will provide the initial tranche under this program in late 2019 or early 2020. At the same time, further tranches are likely to depend much on developments in the gas sector and PrivatBank."
Dragon Capital alludes to the shadow of oligarch Ihor Kolomoisky over the government: "Zelenskiy apparently tried to reassure the IMF that Kolomoisky's influence remains limited and that the red lines such as NBU independence will not be crossed. The visiting IMF mission is expected to wrap up its visit to Ukraine this week with a statement on progress in talks on a new 3-year EFF program."
Tomorrow morning, the Kyiv Commercial Court starts considering the claim of Kolomoisky and other PrivatBank shareholders that the Dec. 21, 2016 contract of sale of the bank to the Finance Ministry was invalid. The IMF and Western governments backed the bank seizure. After nationalization, $5.5 billion in public money was pumped into the bank, Ukraine's largest, saving it.
Oleksandr Danylyuk, who supported the nationalization as Economy Minister in 2016, warned on television last weekend: "Any instability around PrivatBank has direct consequences for the stability of the financial system." Now Zelenskiy's Secretary of the National Security and Defense Council, he added: "It is investor confidence, trust of foreign partners, and trust in the new government."
Kolomoisky appeared on the same TV show, 'Freedom of Speech of Savik Shuster', and said: "We are interested in PrivatBank, but if the settlement process is so complex and it can cause turbulence in the financial market, no big deal. We can give it up. Everything is sold and everything bought in business."
Financial observers see containing Kolomoisky as Zelenkiy's biggest domestic challenge.
"To be a modernizing reformer, Volodymyr Zelensky must distance himself from oligarchs," a Financial Times editorial headlined Monday. "Any settlement over PrivatBank should involve the maximum recovery of assets from its ex-owners and be agreed with the IMF," the London-based daily writes. "Beyond that, the president faces a defining choice…Mr. Zelensky must decide if he wants to be a 'servant of the people' — the name of his former TV show and of his party — or a servant of the oligarchs."
Kolomoisky's shadow over the new government "is the biggest negative factor," one that is a magnet for media and investor attention, Tomas Fiala, CEO of Dragon Capital, told a Ukraine economy conference Monday. On the upside, Fiala, who is also president of the European Business Association, noted: "Ukraine continues to move to the West. As for the team that Mr. Zelensky leads, I think that it is better than what it has ever been in Ukraine before."
Ukraine is the fastest-growing food exporter to the EU, recording a 34% jump in the 12 months that ended in July, according to a new report by the European Commission. Ukraine has displaced China to now rank third as a source of food for Europe. For the one-year period, the top exporters were: United States — €12.5 billion; Brazil — €11.7 billion; Ukraine — €6.7 billion; and China — €6 billion.
On signing Ukraine's new presidential impeachment law, President Zelenskiy invited all Ukrainians to participate in a 'flash mob' for honesty by calling the National Anti-Corruption Bureau of Ukraine hotline to report specific cases of bribery and corruption. "If they demand a bribe from you, offer a kickback or some other corruption scheme, please do not be silent," he says in a Facebook video clip. "There is no need to write on social networks "everything is lost"… Here is the phone 0 800 503 200. This is the NABU hotline. Call and inform. And law enforcement agencies will respond and punish."
The state railroad is to prepare a plan for private locomotives and freight trains by the end of this year, Zelenskiy ordered in a presidential decree Friday. One year earlier, in December, the old Rada voted to reject a private locomotive bill.
Kovalska, one of the nation's largest building materials manufacturers, plans to buy electric locomotives to speed up deliveries from its quarries. Sergey Pilipenko, the company's general director, said: "Business is not ready to wait for Ukrzaliznytsia to solve its problems. Clients, employees and the economy as a whole suffer from significant delays in deliveries. We are ready to invest in transport on our own, but for this, it is necessary to deprive Ukrzaliznytsia of a monopoly on traction." Referring to other companies planning to buy mainline locomotives, he said: "We will be one of the first to replenish our fleet with locomotives."
To protect highways and save lives, President Zelenskiy signed a law Monday that sets stiff fines for overweight trucks. The fines are: 5% overweight — $20,000; 10-20% overweight — $40,000; and more than 20% overweight — $80,000. The new fines come after trucks were involved in three major accidents last weekend – in Kyiv, Odesa and Zhytomyr regions. A total of 21 people were killed and 15 injured. Next year, the government plans to spend more than $1 billion to rebuild highways.
The first two 'weight in motion' highway sensors now work on the Kyiv-Lviv highway. Designed to measure weights and speeds of passing trucks, six sensors are to cover all main highways into Kyiv by the end of this year. "These are only the first complexes," Ukraine's new Infrastructure Minister, Vladislav Krikliy, said Friday. "We expect that about 100 such complexes will be introduced in a year and a half." The pilot project is largely funded by a $5 million EBRD loan. Slawomir Nowak, the outgoing head of the state Highways Agency, says the EBRD and the European Investment Bank are ready to loan €900 million to Ukraine to develop highways in the early 2020s.
From the Editor: Beyond the Trump-Biden circus, a real country – Ukraine – is emerging as the fastest free-market reformer of Eastern Europe. Chronicling these changes, the UBN also is seeing fast-growing readership. I was surprised to learn over the weekend that our German-language edition reaches 1,000 readers. Much of our growth comes through word of mouth. If you have a friend or colleague who follows Ukraine's economic development and investment opportunities, please forward this UBN email. Encourage sign-ups at http://ubn.news/subscribe-to-ubn/
Best Jim Brooke – jbrooke@ubn.news.