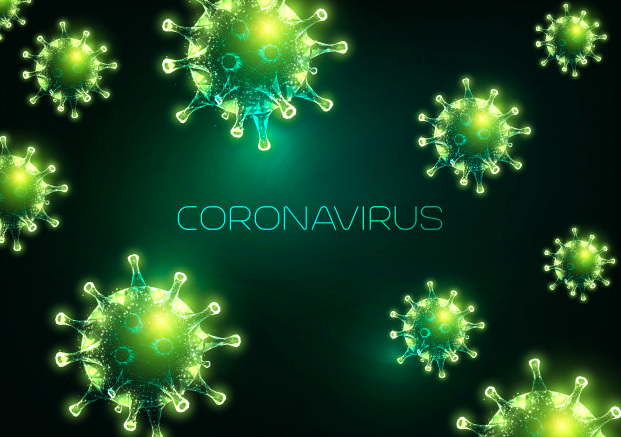 Tuesday, September 1
Covid Collateral Damage: Food Shortages and Hunger...For Ukraine: Higher Producer Prices, Better Logistics...Coming Down the Tracks: Private Locomotives...4G Mobile Now Covers Half of Kyiv's Metro...All Flights to Hungary Are Cancelled...
Due to jammed logistics and falling consumer buying power, Covid-19 will cause more people around the world to die each day from hunger than from virus infections, forecasts a Bloomberg story: "Covid Threatens Bigger Death Toll From Starvation Than Infection." With supply chains broken, food spoils in fields, ships and supermarkets, raising prices and forcing an extra 132 million people to go hungry, Bloomberg reports. "This year's hunger gain may be more than triple any increase this century," reports the article, the work of nine reporters around the world. "What makes the situation unmatched is that it's happening at a time of enormous global food surpluses."
For a major corn, wheat and cooking oil producer like Ukraine, the short-term impact may be higher producer prices. The long term may be greater investment in rail and port infrastructure. Bloomberg reports that the UN's World Food Program needs a record $13 billion for this year to deliver food in 83 countries. Concerned about political instability provoked by rising food prices, political leaders may prioritize food supplies over pandemic controls that throw people out of work, Bloomberg predicts.
Ukrainian sunflower oil prices surged 8% last week to their highest level in five years, Agricensus reports in an analysis: "Ukraine's sunoil market is on fire but will it last?" Ukraine is the world's largest exporter of sunflower oil. The three main importers – China, India and the EU – are nervous about reports that hot, dry weather in southern Ukraine is reducing the oil content of harvested seeds. One crusher tells Agricensus reporter Vika Blazhko: "The first sun seeds that are going into crushing plants are of a small size and are very dry with low oil content."
Ukraine's wheat export prices rose $5 per ton over the last week due to higher demand from importers, APK-Inform said yesterday. Wheat with 11.5 protein content rose to $203-206 per ton. Ukraine is the world's fourth-largest wheat exporter. Last year, Ukraine harvested a record 75 million tons of all grains. This year, the grain harvest is to drop to 70 million tons, largely due to drought in the south.
Ukraine has displaced Russia to become the world's third largest potato producer. Agronews.ua reports that last year's crop levels were: China – 93 million tons; India — 51 million tons; and Ukraine – 23 million. The next two countries were Russia and the US.
Cargill Corporation has won the green light to control Neptune grain terminal which opened last November in Pivdennyi, Ukraine's busiest Black Sea. Ukraine's Antimonopoly Committee agreed that Cargill can take control of the terminal it built with MV Cargo. Cargill, a privately held American food conglomerate, had invested $100 million in construction of the terminal.
The first private locomotives will haul freight trains on Ukrzaliznytsia tracks in a pilot project this fall. The state railroad selected Ukrainian Locomotive Company, a private company run by Volodomyr Krot, an UZ alumnus. Reflecting big interest in private freight trains, 10 companies applied to be chosen for the pilot project. To minimize chances of accidents, the private trains will not run on main lines used by express passenger trains. Krot has 14 2M62 diesel locomotives, models built Luganskteplovoz until Russia's occupied the plant in 2014. If the pilot project goes well, Krot tells the Center for Transportation Strategies, his company could buy "up to 50 electric locomotives."
The year-long inquiry into Rotterdam+ appears to have hit a dead end. Prosecutors alleged that DTEK thermal power plants gouged consumers for $750 million by tying coal prices to import prices from Rotterdam. In reality, the coal was imported from Russia. The Specialized Anti-Corruption Prosecutor's Office dropped the case last week after the State Security Service concluded that damages from are impossible to calculate, reports censor.net.
Concorde Capital's Alexander Paraschiy writes: "Proving losses in the Rotterdam plus case has become an impossible task for Ukraine's power brokers. Such a task would have required both enormous intellectual work and political will to complete the case, with both factors seeming to be lacking in the entourage of the Ukrainian president…All in all, this looks like an ultimate victory for DTEK in this case, with some tiny chance that this story will go on. This won't have any effect on the reputation of DTEK Energy (DTEKUA), the key beneficiary of the Rotterdam plus initiative."
Mobile operators have extended fast 4G mobile service to 22 of the 46 stations in Kyiv's Metro system. The latest seven stations, and the connecting tunnels are in central Kyiv: Khreshchatyk, Ploscha Lva Tolstoho, Palats Sportu, Palats Ukraina, Olympiiska, Klovska and Pecherska. The target is to extend 4G to the entire 69 km system by the end of this year.
Starting today, Wizz Air cancels all its flights from Hungary, its home base, to Ukraine. The cancellation is due to Hungary closing its borders for the month of September to most foreigners. Depending on the evolution of the corona pandemic in Hungary, flights will resume in early October between Budapest and Kyiv Sikorsky, Kharkiv, Lviv, Odesa and Zaporizhia.
From Austria, Austrian Airlines has resumed flights between Vienna and Lviv. Flights between Vienna and Kyiv Boryspil resumed June 23.
From Belarus, Belavia announces that it is maintaining flights from Minsk to Kyiv, Kharkiv, Lviv, and Odesa. A large portion of Belavia's passengers are Ukrainians, or married to Ukrainians – categories unaffected by Ukraine's 1-month ban on foreigners entering the country. Due to the police violence in Belarus, Ukrainian border guards have been instructed to allow most Belarusians to enter Ukraine.
In Ukraine, Covid hospitalizations are growing faster than testing, Health Minister Maksym Stepanov told reporters yesterday. Compared to the week of May 18-24, the week of Aug. 17-23 saw 2.5 times more testing, but almost four times more hospitalizations, he said. In the May week, 749 people were hospitalized. Three months later, in the August week, there were 2,829 new hospitalizations.
Concorde Capital's James Hydzik writes: "The election campaign season will start with anything but the lightest and most localized restrictions…For those not willing to risk voter popularity with harsher measures, the period before the Oct 25. vote becomes a race against time."
From the Editor: The UBN posts news in 5 languages: Ukrainian, German, English, French and Russian. Share with you friends. With Best Regards, Jim Brooke