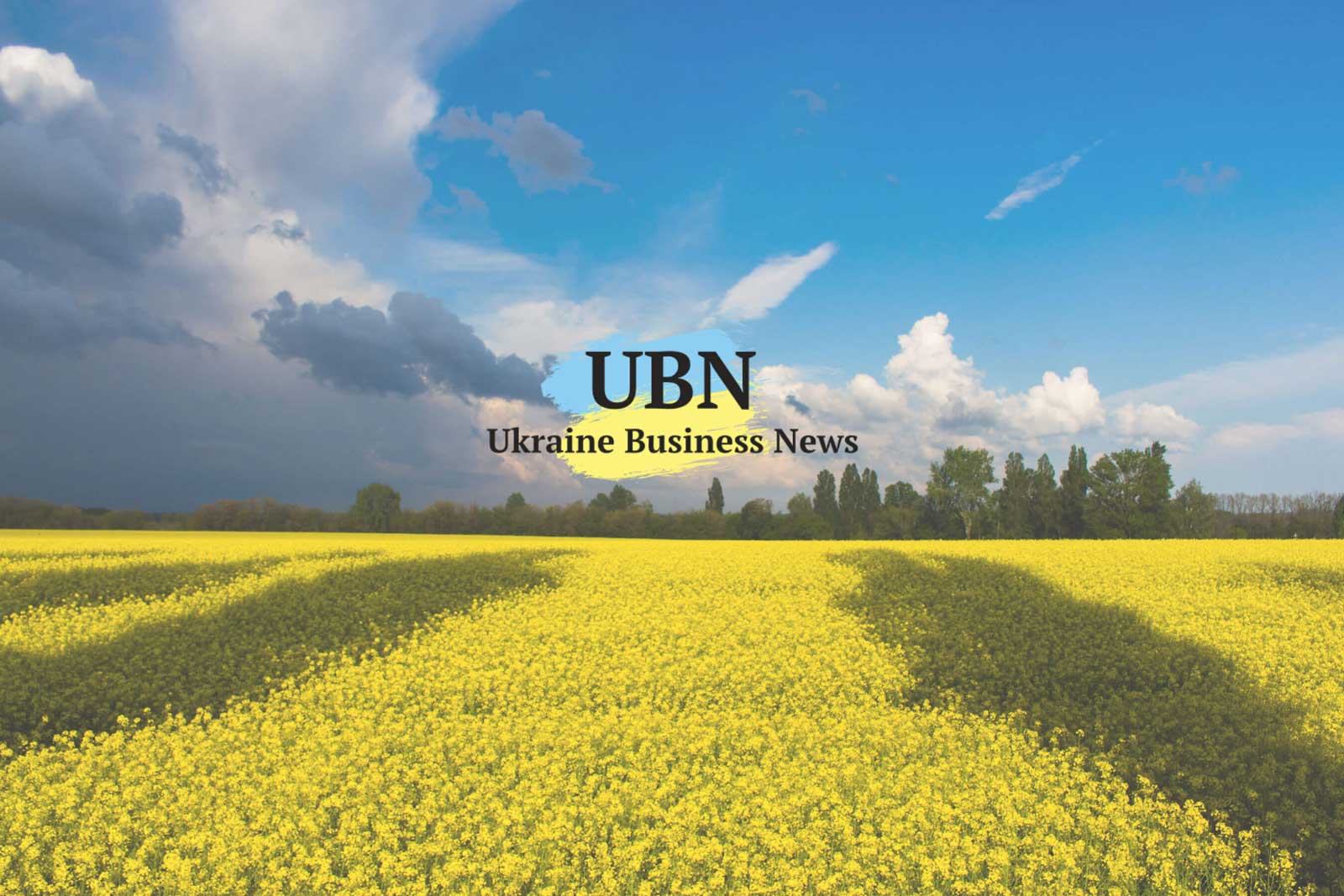 The EBRD, the largest international financial investor in Ukraine, is shifting gears from post-2014 'crisis response' to targeting five areas for investment through 2023. Since 1993, the Bank has invested EUR 12.1 billion in 400 Ukraine projects, a track record that motivates foreign investors to watch its evolving priorities. As approved by the Bank's London-based board, the new priorities for Ukraine are: 1) energy – efficiency, renewables and market reform 2) privatization and better governance in the state sector 3) strengthening banking and capital markets 4) facilitating foreign investment and trade 5) modernizing infrastructure and ties to the EU.
Through September, Ukraine's mining and metals companies increased the dollar value of their exports by one quarter – to $7.7 billion. This follows a 20%  dollar value jump in 2017 over 2016. Currently, metals account for 22% of Ukraine's exports. After agriculture, metals are expected to tie labor remittances for second place this year in generating foreign exchange.
Good roads and foreign investors are the top benefits that Ukrainians hope to see from integration with the EU, according to Alyona Getmanchuk founding director of the New Europe Center think tank. Getmanchuk commissioned GfK Ukraine to poll Ukrainians about attitudes toward the EU. After witnessing the radical upgrade in roads in Poland, "Ukrainians traditionally associate good transport infrastructure precisely with the EU," she writes.
To take grain trucks, concrete is being used this fall to build two north-south roads leading to ports. Concrete is more expensive than asphalt, but lasts longer. Concrete is being used to rebuild National 31, which runs 170 km from Reshetylivka to the river port at Dnipro. "The road will be one of the most modern in Ukraine," Prime Minister Groysman writes on Facebook of the project which receives $71 million this year. On Monday, a Turkish company, Onur Construction International, won a ProZorro tender for one section. On the west bank of the Dnipro, Ukravtodor is using a concrete coating on a key farm export road, National 14, which runs 180 km from Kropyvnytskyi to Mykolaiv, the Black Sea port. A Chinese company, Sinohydro Corporation, also is using concrete to build the Zhytomyr detour, a heavily trafficked section of the E-40 Kyiv-Lviv highway.
Italian company Lotti is studying the feasibility of building an Odesa Northern Bypass, Ukravtodor reports. The road would take trucks from the port around the city. "The new Northern Bypass road of Odesa will completely free the city from transit trucks," says Slavomir Novak, the head of Ukravtodor, the state highways agency. Eligible for international financing, the road would be a key link on the planned Baltic-to-Black Sea GO Highway, which is to link Gdansk and Odesa.
This year, used car imports are displacing new car imports as the top category for first time car registrations in Ukraine. Through September, used car imports are up by 87%, to 72,000. They now account for 60% of first time registrations, reports Ukravtoprom, the vehicle industry association. In September, 10,200 used cars were registered – nearly double the number of September, 2017.
Ukraine's shadow economy continues to gradually decline, hitting 32% of GDP, down from 43% in 2014, reports Stepan Kubiv, Minister of Economic Development and Trade. The Finance Ministry says the lion's share of the informal economy is driven by a desire to avoid paying taxes. According to the State Statistics Service, 31% of Ukrainian workers – or 8 million out of 26 million – paid, partially or fully, in cash.
Farmland certified as organic has expanded by 10% yoy, to 420,000 hectares, or about 1% of Ukraine's total farmland. Organic foods are increasingly popular in the EU, where spending averages EUR 60 per resident. With an eye to this fast growing market, President Poroshenko recently signed legislation establishing strict rules for organic certification and penalties for violators. Last year, Ukraine's organic food exports to the EU increased by 10%, hitting 330,000 tons, for a value of EUR 100 million.
The restructuring of failed agro-holding Mriya 'does not inspire' Alexander Paraschiy, head analyst for Concorde Capital, writes in a new report. Due to massive fraud, creditors and Eurobond holders ended up this year with only 3.3-4.1% of their original investment, he writes. After the creditor takeover of 2014, the company's land bank was whittled in half, from 320,000 hectares to 162,000 hectares. Mriya insiders say local judges and police in Ternopil region repeatedly sided with the original owners, the Guta family. This history handicaps efforts by Ternopil officials to attract new foreign investment.
Signs of growth: 15 new companies joined the European Business Association in September, boosting overall membership to 979. They include: Ukrlandfarming, UNIT.City, Biopharma and ADD, or Apteka Dobroho Dnia, the pharmacy chain. Also joining are: Aakon Grain Ukraine, which leases farm machinery; Brovary Aluminum Plant; Art Nation, a marketing company; Audit Consult Group; Business Interiors; Edwin Steel Corporation; and Goodgrainoil. Also joining are: Perenio, of Czech Republic; Rent-a-car Ukraine, representative of Europcar; and Skyrora UA, a subsidiary of British-based Skyrora Limited.
Quiet confidence in Ukraine: Raiffeisen Bank Aval, the subsidiary of the Austrian bank, is quietly extending dollar and euro loans below 6% interest rates to select large Ukrainian companies.
PrivatBank is holding a competition to select Ukrainian and international companies to market its share of Bukovel ski resort and the Radisson Blu Resort Bukovel hotel. The bank, nationalized in 2016, has set a minimum price $37 million for its share of the hotel. It has set a $78 million price for its share of the ski resort, Ukraine's largest.
With the number of Ukrainians vacationing in Turkey topping 1.5 million this year, direct scheduled flights are to start next year from Ukraine to four new Turkish cities:  Bursa, 150 km south of Istanbul; and Izmir, on the Aegean, and Bodrum and Dalaman, on the Mediterranean. With 180 direct flights a week, Ukrainian tourism to grow by 20-30% this year. Andriy Sibigha, Ukraine's ambassador to Turkey, tells Ukrinform. Flying north, about 250,000 Turks are to visit Ukraine this year.
Ukraine is considering starting a biometric visa system for Russian visitors, Pavlo Klimkin, Ukraine's foreign minister, said on UA:Kharkiv TV. A proposal in August to end direct Ukrzaliznytsia passenger trains to Russia was dropped for fear of political costs in an election year. Kharkiv, Ukraine's second most populous city, has suffered economically from restrictions on trade with Russia, 40 km to the north.
Ukrainians accounted for up to 40% of foreign tourists visiting Georgia through September, Ramaz Eloshvili, a Georgian diplomat based in Kyiv, tells UNIAN. Last week, Georgian and Ukrainian leaders officialized 'no passport' 90-day tourism between the two countries. On Friday, MyWay joined Georgian and UIA in offering direct flights between Kyiv Boryspil and Tbilisi. Yanair flies the route from Kyiv Sikorsky (Zhuliany).
After handling 10,000 passengers a day in September, Kyiv Sikorsky airport reports that its passenger flow for the first nine months of the year is up 57% over the same period last year. Of the nearly 2.2 million passengers, 97% flew on international flights, the airport reports.
For comments and story tips, Brooke is reachable at: jbrooke@ubn.news