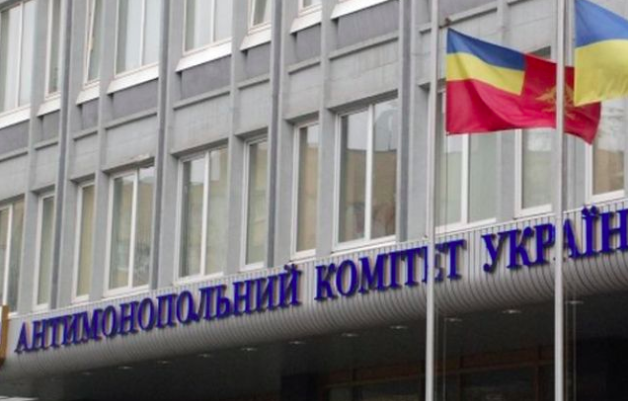 Ukraine's Antimonopoly Committee has opened an anti-trust probe of Zakhidenegro, a subsidiary of energy conglomerate DTEK, owned by oligarch Rinat Akhmetov, Interfax Ukraine reports. The committee alleges "abusive economic practices" by the company's Burshtyn TES coal-fired power plant located in Ivano-Frankivsk. DTEK denounced the investigation as "an artificial administrative intervention in market competition."
Ukrainians used 7% less natural gas in the first nine months of this year, according to Ukrtransgaz, the company operating Ukraine's state gas transit system. Between January and September 2019, Ukrtransgaz delivered 17.9 billion cubic meters of gas via its pipelines to customers, down 7% from the same period last year.
….But imported much more. Ukraine imported 11.6 billion cubic meters of gas between January and September 2019, which is 44% more than the same period last year, reports Ukrinform. The gas was imported from EU suppliers.
Drought conditions hit half of Ukraine's arable land, reports UkrAgroConsult. After enduring a chillier-than-usual September, Ukrainian crops face "difficult" conditions, says the agriculture consulting firm.
Rozetka, the e-commerce platform aspiring to be Ukraine's Amazon, faces a tax headaches. The State Tax Service alleges Rozetka failed to properly report online transaction information in a timely matter to authorities, reports Interfax Ukraine. Natalya Kalenichenko, Director of the Department of Taxpayer Services and Information Technologies, says that critical information from Rozetka did not reach her agency on October 4, the due date, and requested the National Bank to assist. Rozetka founder Vladislav Chechotkin shifted the blame on the tax agency saying: "Rozetka has been communicating with the tax department, the NBU and a number of government organizations to find out why [transaction records] are in our databases but missing in external ones.
Government burns reserves to pay down debt Ukraine's international reserves fell from $22 billion in September to $21.44 billion this month, or a 2.6 percent decrease, due to significant expenditures on state debt, reports the National Bank. Last month, the Government and the National Bank paid nearly $2 billion to meet its obligations: $1.22 billion to service Eurobonds, $560.9 million to the IMF. Some of this was offset by the successful placement of $546.9 million worth of bonds.
Zelenskiy appoints Assistant Andriy Yermak and Ukrposhta CEO Ihor Smelyansky for Ukroboronprom's supervisory board. Yermak is a longtime Zelenskiy ally who also worked in the film industry. Smelyansky is a US-educated executive. They are to work with Aivaras Abromavičius, a corporate governance specialist, who seeks to bring corruption under control in the defense manufacturing conglomerate.
Cryptocurrency mining will be legalized by 2022, according to a Facebook post of the Digital Transformation Ministry. Cryptocurrencies such as Bitcoin and Ethereum are not regulated in most countries and have a 'gray zone' status in Ukraine. The government is studying ways to tax cryptocurrencies. By 2020, it hopes to adopt international recommendations to fight money laundering via cryptocurrency.
From the Editor:  Starting Monday, I have been in New York, going through a marathon of meetings with six different institutional investment groups who follow Ukraine. So far, questions are all about PrivatBank and the prospects of an IMF deal. The Trump-Biden fight, which dominates American news sites, has come up only as an afterthought. In my absence from Kyiv, UBN research assistant Li Luo is filling in, doing the Ukraine Business News. I will be back on Tuesday. Best regards Jim Brooke jbrooke@ubn.news.