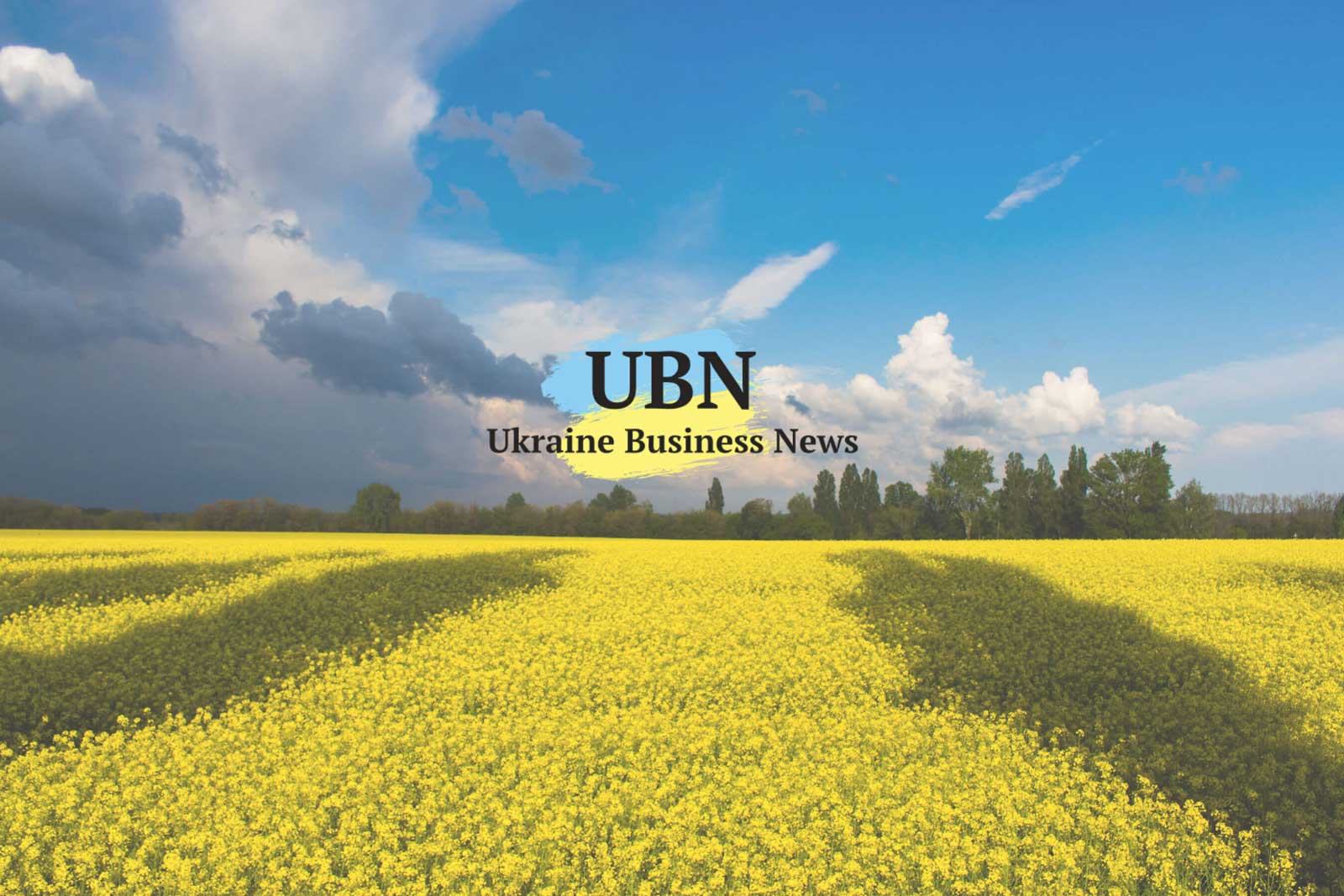 With initials barely dry on Friday's IMF staff level agreement, Ukraine meets investors today and tomorrow in London and New York to place up $2 billion in 10-year bonds. BNP Paribas, Citi, Goldman Sachs and JP Morgan are organizing the roadshow. Depending on investor response, Ukraine also may sell five-year bonds. S&P and Fitch rate Ukraine as B- with a stable outlook. In the last such sale, one year ago, Ukraine placed 15-year Eurobonds for $ 3 billion with a yield of 7.375%.
"Among the best developments for Ukraine this year" is how Concorde Capital's Alexander Paraschiy greets the Friday accord. "It would succeed in reducing Ukraine's sovereign risk for the next 1.5 years…We expect Ukraine's MinFin will place international Eurobonds in the coming weeks, which will allow it to fully finance the 2019 budget deficit, as well as boost Ukraine's gross international reserves back to the safe level of over three months of future imports."
G-7 country ambassadors in Kyiv hailed Friday's agreement as "a key step towards ensuring the future economic stability of Ukraine and continuing economic growth." Approval of the 14-month, $3.9 billion IMF standby program contributes to Ukraine's macro-financial stability and sends a positive signal to foreign investors, say five bankers polled by Interfax-Ukraine.
January is the estimated time of arrival of the IMF tranche – probably $1 billion – coupled with about $2 billion in EU and World Bank. Dragon Capital forecasts: "Ukraine would need to tap the Eurobond market again by May 2019 to raise around $3 billion."
Naftogaz is planning its own international road show to raise up to $1 billion in Eurobonds, Andriy Kobolyev, CEO of the state energy company, told reporters Monday. "We will go after the Ministry of Finance," he said. Last summer, Naftogaz signed a 2-year contract with the London law firm Freshfields Bruckhaus Deringer to support the placement of Eurobonds.
Battling to defuse political opposition to raising household gas prices at the start of winter, President Poroshenko promised Monday that his government will "expand the subsidy program…so not a single person, not a single poor person, not a single unprotected family feels the increase in tariffs in their own budgets." The government said it negotiated the IMF down from a 60% hike – to full parity with gas market prices – to the 23.5% hike that starts Nov. 1. Almost half of Ukraine's population receive gas price subsidies because they live in poorly insulated housing built in the Soviet era when piped gas was virtually free.
S & P Global Ratings predicts exchange rate stability and declining inflation over the next three years. S&P predicts these year end hryvnia/dollar rates: 2018 — 29.50; 2019 – 30.30; 2020 – 31.20; 2021 – 31.10. Consumer inflation estimates are: this year – 10.3%; 2019 – 7.5%; 2020 and 2021 — 7%.
Ukraine's largest city attracts 200,000 new residents a year, Kyiv's Mayor Vitali Klitschko says. "In Kyiv, there is no unemployment, we lack labor," he said. "The salaries are the highest in the nation," he said, citing an average of $464 per month. The capital also is an education magnet – half of children in city schools come from surrounding Kyiv region.
Through September, Ukraine's exports of fruits, nuts and berries are up 40% yoy, to $157 million. Walnuts are the sales champions — up 50%, to 20,000 tons. Walnuts and frozen fruits and berries account for 83% of exports by value, according to Ukrsadprom, the growers association. Sales of apples more than tripled by volume, to 29,000 tons. But the average export price for apples is $340 a ton. By contrast, the average export price of frozen berries is $1,700 a ton. For peeled walnuts, it is $3,670 a ton. Major expansions of walnut groves are underway. Two thirds of fruit, berry and nut  exports go to the EU. New markets are being developed in Spain, Qatar, Kuwait, Saudi Arabia and the United Arab Emirates.
Ukrainians are importing more cars and tractors, but paying less for them. Through August, the number of imported cars was up by 35% yoy, to 127,611.  But, reflecting a surge in imported used cars, the average unit cost was down 23%, to $10,626. Most car imports come from the EU. Similarly, tractor imports are up 17% yoy, to 70,211, the State Statistics Service reports. The average dollar cost is down 23%. Of tractor imports, 78% come from China.
By March, Kharkiv airport doubles its EU destinations. Wizz Air starts service this Sunday to Gdansk and Wroclaw, on Tuesday to London-Luton and on Nov. 25 to Vienna. On March 21, Ernest Airlines starts flights to Rome and Milan. So far this year, Kharkiv airport passenger traffic is up 20%.
In a largely symbolic sign of a return of normalcy to Ukraine's east, Washington is allowing U.S. and codeshare partners to fly to Kharkiv, Dnipro and Zaporizhia. The decision by the Federal Aviation Administration is largely academic because US carriers never have had scheduled service to those cities. Turkish Airlines, a Star Alliance member, already flies from Istanbul to Kharkiv and Zaporizhia.
Ukraine is to open a consulate in coming months in Antalya, Turkey's largest city on the Mediterranean, Ukrinform, reports. Ukrainians are one of the top three nationalities visiting Turkey, Mykhailo Tytarchuk, deputy economic development and trade minister, said after meeting Omer Arisoy, Turkey's deputy culture and tourism minister. Officials discussed expanding flights to Turkish resort cities from Kyiv and Lviv and starting flights from Ivano-Frankivsk.
Announcing a Kyiv-Genoa flight for March, Italy's Ernest Airlines emerges as Ukraine's discount airline to Italy – only one year after starting flights here. With Genoa, Ernest will fly from Kyiv Sikorsky Airport (Zhuliany) to six Italian cities: Bergamo, Bologna, Genoa, Milan-Malpensa, Naples and Rome-Fiumincino. From Lviv, Ernest flies to Bergamo, Milan, Naples, Rome and Venice. In March, Ernest starts flights from Kharkiv to Rome and Milan.
Starting next week, Ukrainians will enjoy 90 visa-free visits to Qatar. The mutual agreement starts Nov. 2. Qatar Airlines has direct flights between Boryspil and Doha.
Kyiv Mayor Klitschko says that a central Kyiv bicycle path network will be implanted next year on these streets: Kreschatyk, Bohdana Khmelnitsokoho, Ivana Franka and Pushkinska. Briefing the American Chamber of Commerce, he also said a plant will open in the city to assemble 500 trams. He promised to expand LED street lighting to cover 'all' city streets. With the construction season ending, Kltischko says he has renovated 300 km of roads this year.
Next year, construction will start on the first of five major highway interchanges around Kyiv, Infrastructure Minister Volodymyr Omelyan tells reporters. The interchanges will be located to speed traffic west to Zhytomyr and south to Odesa.
For comments and story tips, Brooke is reachable at: jbrooke@ubn.news