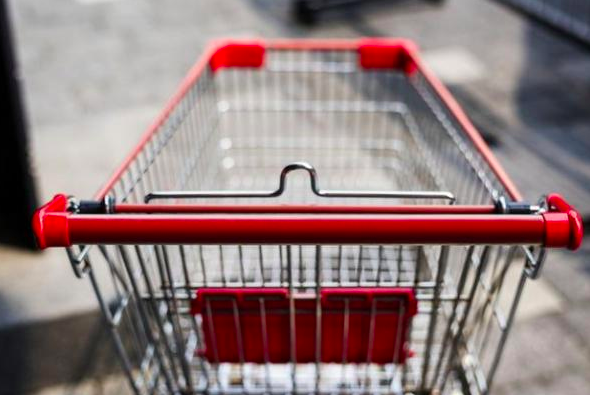 Tuesday, October 22
Retail Sales Grow 3X Faster Than GDP...Agro-Business Food Output Jumps...Kernel, Metinvest Get Low-Interest Bonds...IMF Deal Seen Doable by Year-End...Tasteless Video Raises Questions...Solar/Wind Investors Fight x Retroactive Rule Changes
Retail sales are up by 9.8% through September in real, inflation-adjusted terms, compared to the first nine months of last year. The State Statistics Service lists the hottest regions: Vinnytsia +17.6%; Ternopil +16.9%; Kyiv Oblast +15.7%; and Kyiv City +14.7%. Growing three times faster than the overall economy, retail sales are fueled by increased salaries and remittance from workers in the EU, currently clocked at $1 billion a month. In 2018, retail sales were up 6.1% over 2017.
To get a clearer picture of retail sales and to collect more taxes, President Zelenskiy signed into law Friday a bill to require all small businesses to use cash registers. Businesses that do not give sales receipts will be required to give customers the sold merchandise for free. After small businesses protested and smash cash registers in front of the Rada, Zelenskiy added a 1-2 year phase-in period. The State Tax Service is giving out free digital devices containing the government's E-Receipt app.
Food production by farm businesses increased by 12.9% through September, compared to the first nine months of the year. Food production by households was down 1.4%. The State Statistics Service calculated that overall growth at 5.9%. Last year's overall farm growth y-o-y was 7.8%.
Livestock production of farm businesses was up 6.9% through September, while household production was down 2.9%. Looking ahead, household milk production is expected to drop by 31% during the 2020s. In contrast, dairy farm milk production is to increase by 38%, according to Olga Kozak, a researcher at the Institute of Agricultural Economics.
With US, UK and EU interest rates languishing near zero, Ukraine's blue-chip corporates are doing well on the Eurobond market.
Kernel has placed $300 million worth of five-year Eurobonds with an annual coupon rate of 6.5%. By contrast Kernel placed $500 million worth of five-year Eurobonds in Jan. 2017 with a coupon rate of 8.75%. On the eve of the mid-October roadshow, Fitch upgraded Kernel's long term rating to BB-, two notches above the sovereign. "Demand for Eurobonds exceeded supply," Kernel CEO Evgeny Osipov said of the roadshow organized by ING and Morgan. "We noted a high level of interest among investors from the UK, USA, and continental Europe."
Metinvest completed last week a major refinancing deal that included placing €300 million worth of 5-year Eurobonds at 5.625% per annum, "the lowest yield ever achieved by Ukrainian issuers (including sovereign)," reports the integrated mining and smelting group. The debt reduction deal included placing $500 million worth of 10-year Eurobonds at 7.75% per annum. With Deutsche Bank, Natixis and UniCredit organizing the US, UK, and EU roadshow in the last week of September, Metinvest said: "The purpose of the offer is proactive management of debt repayment, an extension of debt repayment terms and reduction of refinancing risks."
Prime Minister Honcharuk expects an IMF team to come to Kyiv in early November. He says in a Facebook video post: "I really hope that during their second visit we will make progress and will be able to clearly say that at the end of this year we will receive this program."
Concorde Capital's Alexander Paraschiy reviews the IMF checklist and concludes: "We see a high probability that the IMF and the government will be able to agree on all key issues and the new program will be signed in late 2019, soon after Ukraine adopts its 2020 budget."
Timothy Ash writes that PrivatBank is "the main sticking point." "The IMF will still want some assurance of Zelensky's backing for the existing nationalization strategy," he writes from London. "The IMF is to some extent also playing for time here – waiting for the dust to settle after these recent court rulings and seeing the next step from former bank owners, before committing to sending a mission."
Detrimental to the government's work with the IMF, Zelenskiy's former comedy group, Kvartal 95, composed a sketch mocking last month's arson attack that destroyed the Kyiv House of Valeria Gontareva. In 2015, as governor of the National Bank of Ukraine, Gontareva nationalized PrivatBank. The bank was owned by Ihor Kolomoisky, the oligarch who owns 1+1, the television channel that aired the sketch on Sunday night, Gontareva's birthday. "A house was burning, up in flames, a woman was weeping in London," the folk chorus sings, referring to Gontareva who lives in self-exile in London. In an interview with Radio Free Europe, Kolomoisky denied commissioning the sketch. But he said he shouted 'Bravo!' on watching it, saying that the best part was the house "burning out of shame."
"IMF officers will get the video," Economy Minister Timofei Milovanov warns glumly in a FB posting. Writing after spending a week promoting Ukraine's new government in Washington, he says: "Most foreign investors see Gontareva as a prominent reformer. According to foreign observers, Gontareva is under pressure from Kolomoisky for the decision on PrivatBank. They also don't understand how much the current government is independent of Kolomoisky and other oligarchs." Culture Minister Volodymyr Borodyansky apologized to Gontareva in a Facebook posting, writing that he is ashamed that a state-funded national choir participated in the sketch. Prime Minister Honcharuk said on television that he disapproves of jokes "making fun of people's misfortunes."
President Zelenskiy is on a 4-day working visit to Japan, scheduled around today's enthronement ceremony of Emperor Naruhito. Meeting Monday with Prime Minister Shinzo Abe, Zelenskiy thanked him for Japan's $1.8 billion in aid extended since the Revolution of Dignity. Zelenskiy said work will start next spring on the nearly $1 billion upgrades of Kyiv's Bortnychi sewage treatment plant, a project largely financed by Japanese soft loans. Building on last year's visa liberalization by Japan, Zelenskiy asked for visa-travel by Ukrainians in time for the Olympic Games next summer in Tokyo.
Solar and wind power investors protest that a bill moving through the Rada would relieve Ukrenergo from its obligation to pay 'green tariffs' for all electricity produced by renewable power plants with an installed capacity of more than 150 MW.  Threatening the business plans of a dozen major projects, the bill "would mean a retrospective change of the "green tariff" guarantees in place since 2009," objects the European-Ukrainian Energy Agency, the main industry association. "Implementation of this rule will cause reputational losses for the image of Ukraine as an unreliable jurisdiction for foreign investors, and will completely undermine any work to attract foreign investors and investments in Ukraine."
The foreign CEO of a major solar and wind company emails UBN: "The current initiatives by the government are worrisome because they not only affect the green energy sector but more importantly undermine the trust of investors in the rule of law in Ukraine in general. I think the government has not yet fully understood the vast implications of its actions."
From the Editor – Errata: Italy's Ernest airline is not considering flying to Mariupol, contrary to an Interfax Ukraine report picked up Monday by the Ukraine Business News. Ernest President Chady El Tannir emails UBN: "Mariupol is too near the conflict. I, our pilots, our insurers, and our lessors would never authorize it today."