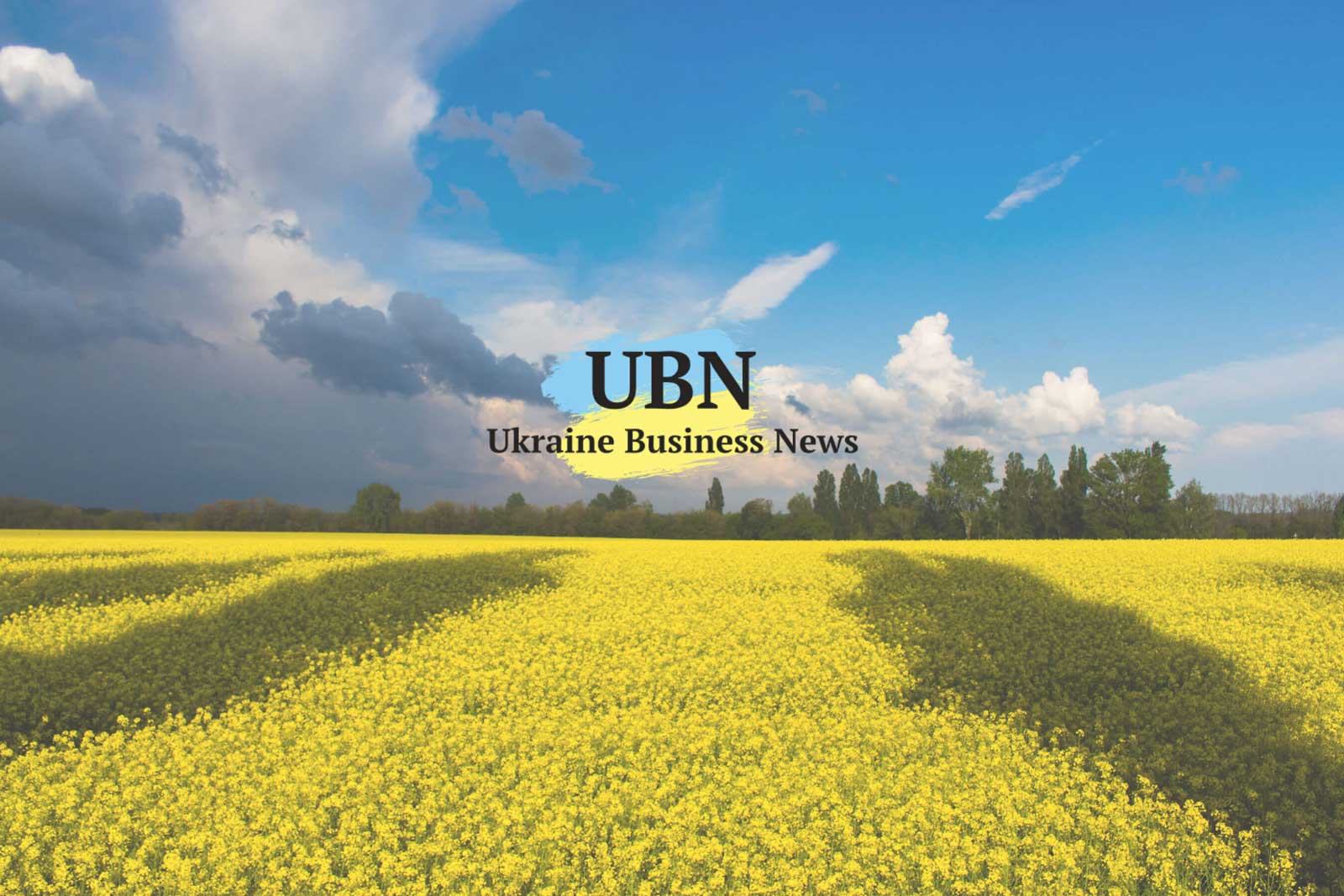 In the largest China-Ukraine private sector conference in memory, dozens of Chinese private company executives spent Monday and Tuesday meeting with Ukrainian counterparts in Kyiv, learning about Ukraine's free trade pact with the EU, and taking steps toward investments. The Horasis China conference brochure listed 99 Chinese executives, but conference organizer Henry Shterenberg says 280 investors participated. "With the trade tension with the U.S., it is increasingly critical for Chinese to secure routes to the EU market," Shterenberg said, visibly pleased at the last minute surge in arrivals from China.
For many participants, the conference during Ukraine's Sunday-Monday holiday was a prelude to a week of business meetings in Kyiv. A sampling of corridor chats with UBN:
Peter Pang, a Shanghai-based lawyer, says he is helping three private Chinese companies in different stages of setting up 'mid-tech' production – such as parts for TV sets – in Ukraine.
Harry C. Hui, managing director of Clearvue Partners, a venture capital group based in Shanghai, says he is meeting with Ukrainian IT companies, but is open to other sectors.
Anson Chan, chairman Bonds Group of Companies, of Hong Kong, says he is helping to organize China's first 'outward' investment conference. He also has meetings with Ukrainian companies.
May Liu, chairman of May Group International Ltd., of Beijing, said she is looking for a Ukrainian partner for e-commerce development.
Shen Andong, vice president of Beijing Automotive Group, says he has meetings this week about car parts production and electric vehicle assembly and manufacture in Ukraine.
========================
ICU, the Kyiv-based investment group, has entered the venture capital business with two investments: Petcube, the online monitoring camera for pet owners; and Hideez, a digital keychain and wallet for crypto currency storage. "We invest in companies that have proven the viability of their business ideas," ICU partner Makar Pasenuk tells Interfax-Ukraine. "Our investments in one project range from $200,000 to $1 million."
Vinnytsia, Ivano-Frankivsk and Zhytomyr are the easiest regions for doing business, according to a nationwide survey of 1,300 business executives conducted by the Union of Ukrainian Entrepreneurs. Major problems include: connection to power grids and registration of land plots under power lines. Of the 24 regions, the three losers are: Chernivtsi, Zaporizhihia, and Luhansk.
For the second year in a row, Interpipe Steel is on track to increase steel production. Through September, Interpipe increased production by 14%, year over year, to 738,000 tons, the company tells Interfax-Ukraine. Last year production was up 38%.
Ukraine "is closing the gap" with Russia in military drone production, Defense One, a Washington-based news site reports. "Ukrainian drone manufacturers are displaying their products at more international exhibitions than their Russian counterparts" the site says, citing Sam Bendett, a researcher at the CNA Corporation, a federally funded organization. The report highlights a concept drone by Antonov that would have a 22-meter wingspan, fly as high as 12,000 meters, and carry nine air-to-ground missiles with a total weight of 600 kilos. By contrast, Russia's drone program suffered a setback last spring with the arrest on fraud charges of the director of Simonov Design Bureau, lead developer of the Altius high-altitude armed drone. 
Through September, 12.5 billion eggs were produced in Ukraine, a 3% increase year over year, the State Statistics Service reports. Commercial operations increased production by 5%. Kyiv region is the leader in egg production for the first nine months of the current year. During the same period, the number of chickens raised in Ukraine increased by 2%, to 239 million birds.
Poultry exports to China should result from an inspection visit this week by China's State Service for Food Safety and Consumer Protection. If served small portions, China's 1.4 billion people could eat Ukraine's poultry flock for lunch.
Through September, the number of milk cows decreased by 3.5%, year over year, to 2 million, reports the State Statistics Service. During the same period milk production dropped by 2%. Last year, Ukraine produced 10.3 million tons of milk, making it the world's ninth largest producer.
Of 57 regulations applied to milk production in Ukraine, 16 are irrelevant and 5 are illegal, according to a study by the EU-funded Better Regulation Delivery Office. In addition, the Office reports: "Most of 17 regulatory instruments have high corruption risks due to undefined and non-transparent procedures." The Office has posted on line a new, 70-page, Ukrainian language report: "Milk Market Regulation."
Two food processing companies have signed letters of intent to occupy a 35-hectare industrial park registered last week near Bila Tserkva by Vasyl Khmelnytsky's UFuture Investment Group. Nearby, in April, UFuture created a separate industrial park oriented to light industry. Plank Electrotechnics, a manufacturer of electrical systems, is located at this park. Both parks are in Shkarivka, an industrial town on the M-05 highway to Odesa, 400 km to the south. Bila Tservka is on an east-west rail line, midway between Lviv and Dnipro.
Ukroboronprom will assist Moldova in modernizing the Antonovs and armored vehicles of its armed forces. Under an agreement signed last week, Ukraine's defense conglomerate will sell Moldova arms, ammunition, military equipment and parts.
Britain's National Cyber Security Centre says experts from Russia's foreign military intelligence agency, or GRU, carried out the attacks on Kyiv's Metro and Odesa's Airport, Infrastructure Minister Volodymyr Omelyan said in a statement in advance of the one year anniversary of the Oct. 24, 2017 attacks. Although both transportation entities have taken cyber security measures, he said: "There is no guarantee that attempts to disable critical industry enterprises will not be repeated."
Over Ukraine's holiday weekend, new Ukrainian language quotas were phased in at the nation's TV channels. From 7 a.m. to 10 p.m., 75% of all programming on national and regional stations must be in Ukrainian, UNIAN reports. For local TV companies, the quota is 60%. Soviet-era films should be dubbed into Ukrainian.
A new language bill approved in first reading in the Rada stipulates that all media in Ukraine — print, online, or television — must be in Ukrainian, warns the Kyiv Post. News sites, newspapers and magazines can be published in other languages only if they also produce Ukrainian versions of the same size and content. In an editorial, the Post appeals to the bill's sponsors to "make an exemption for the English-language media or soften the language demands made of the media in general." Otherwise, the Post warns: "We would have to close, or drastically reduce our publication in size." The Ukraine Business News plans to offer the Morning News in Ukrainian and Russian languages next month.
For comments and story tips, Brooke is reachable at: jbrooke@ubn.news