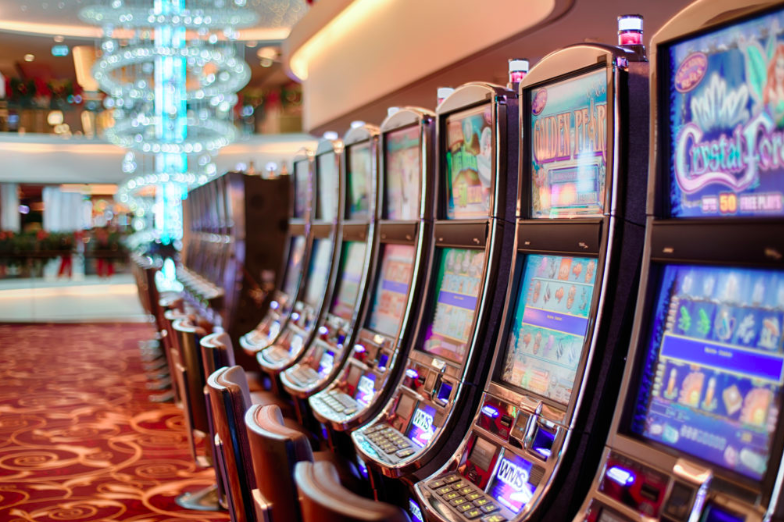 Tuesday, October 1
Government Moves to Legalize Gambling...Privatization, Investment, and Liberalized Labor Laws to Create Jobs...Kernel Offers $300 million in Eurobonds...EIB to Provide €900 million to Rebuild Ukraine's Busiest Highway...Kayaking Chornobyl
The Cabinet of Ministers has approved a bill to legalize gambling in hotels in Ukraine. The version that goes to the Rada in coming days restricts gambling to high-end hotels and only "on gaming equipment using software that meets international standards." "We want slot machines to disappear from the streets," said Prime Minister Honcharuk. It is not clear if the average Ukrainian gambler will want to gamble in luxury hotels. President Zelenskiy wants the law adopted within two months. The government predicts gambling will draw $100 million in tax revenue next year.
Ukraine plans to liquidate over 1,000 inefficient state companies and to sell hundreds more to private investors, according to the draft of a privatization bill posted on the Rada website. "We will promote the development of the private sector, which is more productive and efficient than the state one," reads the bill, according to NV.ua. The goal is to reduce the state's share in the economy to 5% by the end of Zeleneskiy's term, in 2024. The government also plans to attract investors to state-owned banks, to cut the state share in the banking sector to 20%, from over 50% today.
Prime Minister Honcharuk says Ukraine needs to attract $50 billion in investment in the next five years to ensure 40% GDP growth. "This is not an exorbitant figure, it is big, ambitious, it is much larger than the one we are attracting now, but it's quite doable," he told journalists at a briefing on the government's economic development plan. To reach the 40% goal, Ukraine's GDP should grow by 5% in 2020 and continue rising by at least 7% per year in 2021-2024. From 2016 to 2018, Ukraine's GDP grew by 40%, from $93 billion to $131 billion, according to World Bank figures compiled by Trading Economics.
With new investment and liberalized labor laws, the new government plans to create 1 million legal jobs and to cut the unemployment rate to 5% — in line with Poland, Romania and Moldova. Due to a combination of economic growth and labor migration, Ukraine's unemployment, as measured by the State Statistics Service, has fallen from 9.9% in 2017, to 8.8% in 2018, to 7.8% in the second quarter of this year.
Kernel Holding SA plans to hold a conference call with investors today to place $300-350 million in Eurobonds, reports Interfax-Ukraine. On Wednesday, there will be a presentation in London and New York. The organizers are JP Morgan and ING. Kernel plans to place either 5-year Eurobonds with a call option after three years or 7-year Eurobonds with a call option after four years.
Fitch Ratings raised the long-term issuer default rating of Kernel on Monday, from B + to BB-, with a stable outlook. Kernel, the world's largest sunflower producer, now has a rating two levels higher than the sovereign. In June, Kernel completed its fiscal year with a net profit of $189 million — 3.6 times more than in the previous fiscal year. Revenue increased by 66% – to $4 billion, and EBITDA – by 55%, to $346 million.
Three weeks ago, another Ukrainian agro giant, MHP placed 10-year-Eurobonds for $350 million with a coupon of $6.25. Metinvest, the steelmaker, plans to place new 8-10 year Eurobonds.
"Ukraine's Chicken Farmers May Be Next to Gain From China Demand," headlines Bloomberg about Ukraine looking east after doubling poultry exports since 2015. A Chinese poultry inspection team is expected to tour Ukraine's poultry farms shortly. Rabobank estimates China lost half of its pig herd over the past year to African swine fever. Yuriy Kosyuk, MHP CEO, tells Bloomberg: "They will start to consume more and more chicken."
"Ferrexpo rushes to defend chief against prosecutor's social media claims" headlines the Financial Times about a Ukrainian prosecutor issuing a 'notice of suspicion' for Konstantin Zhevago, CEO of the LSE-listed iron mining company. The notice suspects Zhevago of involvement in the embezzlement of about $100 million from Finance & Credit bank, what was declared insolvent in 2015. Zhevago controlled the bank which held a major chunk of Ferrexpo cash.
President Zelenskiy accepted the resignation Monday of national security council secretary Oleksandr Danyliuk, a reformer with a strong following in Western business circles. As Finance Minister in 2016, Danyliuk pushed for nationalizing PrivatBank, the bankrupt bank partly owned by Ihor Kolomoisky. In the Zelenskiy government, Danyliuk clashed with Andriy Bogdan, the former Kolomoisky lawyer who is now presidential chief of staff.
The Zelenskiy administration will not restore air flights with Russia but will retain freight and passenger rail ties, Infrastructure Minister Volodymyr Krikliy tells Ekonomicheska Pravda. He noted that passenger trains to Russia are among the few profitable routes for Ukrzaliznytsia. As for cargo, through July, the railroad earned $146 million carrying 7.7 million tons on Russia routes. On-air flights, he said the July 2014 shootdown of MH17 makes air links too dangerous as long as fighting continues between Ukraine and Russia. "It's simply dangerous for Ukrainians," he said of flights between the two countries. "We must have some kind of suicidal attitude to suggest restoring this air link."
The two expanded checkpoints at the Crimea line of control will serve as bus stations dispatching buses north to Ukrainian cities and airports, says Infrastructure Minister Volodymyr Krikliy. From Kalanchak, on the west side of the isthmus, buses will go to Kherson city and Kherson International Airport. SkyUp airlines estimate that one-third of its Kherson passengers are Crimea residents. From Chonhar, on the east side, buses will go north to the train station at Melitopol and the airport at Zaporizhia. For legal reasons, there will be no bus service across the temporary line separating Crimea and Kherson. He said: "It's about creating civilized conditions for passengers who can get on a bus of a legal Ukrainian carrier at the station near a checkpoint and continue to travel through Ukraine."
European banks will provide €900 million for the repair of Ukraine's busiest highway, the 453 km Kyiv-Odesa road, says Slavomir Novak, the outgoing head of Ukravtodor, the state highway agency. "We were able to complete negotiations with European banks, with the EIB and EBRD, and Ukraine will receive €900 million for the overhaul of Kyiv-Odesa, raising this road to autobahn category," he tells Hromadske. Next spring, he says, work should start on the road, Highway M05.
Water routes around Chornobyl are now open to tourists, provided they go in groups led by a guide equipped with a dosimeter. Tourist companies are offering kayak tours on the Pripyat River with long-distance views of the sealed nuclear power plant. With 80,000 tourists visiting Chornobyl this year, Kyivstar extended its 4-G mobile service to the exclusion zone last week.
About 25,000 Hasidic Jews are participating in the Rosh Hashanah New Year festivities centered around the burial site of Rebbe Nachman in Uman 180 km south of Kyiv. In a pilgrimage organized with Israeli authorities, dozens of charter flights connect Tel Aviv to Odesa, Vinnytsia, and Kyiv. The three days of celebrations end today.
From the Editor: Coffee yesterday morning with a leading Ukrainian news editor reminded me that the UBN's Ukrainian and Russian editions are overlooked wallflowers waiting for attention. Five days a week, the full English language report is translated into Ukrainian and Russian. End their loneliness by checking them out: look for the language flags on the upper right-hand corner of our homepage: www.ubn.news. Best Jim Brooke – jbrooke@ubn.news.