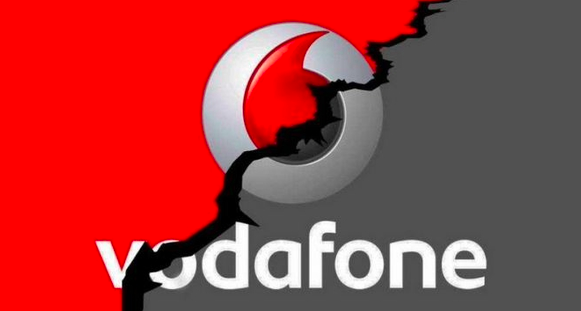 Russia's biggest mobile phone operator MTS has agreed to sell Vodaphone Ukraine Vodaphone to Azerbaijan's Bakcell LLC for $734 million. Under pressure, after the war started, Moscow-based MTS first re-branded its Ukraine operation Vodaphone, then tried to sell it. According to analysts at Moscow's BCS Global Markets interviewed by the Financial Times, Vodaphone "appears to have been sold at a discount."
In the deal, Bakcell, Azerbaijan's second-largest cell phone company, with 3.5 million subscribers, buys Vodaphone, Ukraine's second-largest cellphone company with 20 million subscribers. According to a press release, purchase money comes from "international financial organizations" and Bakcell's parent company, NEQSOL Holding, which includes several oil and gas companies.
In their first Ukraine investment, the Azeris enter a low margin market. Last year, Vodaphone Ukraine's net profit dropped 20%, to $67 million, as the company invested heavily in expanding its 3G and 4G networks. Ukraine has one of Europe's lowest average revenues per user — $14 per month.
With the clock ticking toward the Jan. 1 expiration of Russia's 10-year gas transit contract with Ukraine, no date is set for Gazprom, Naftogaz, and the EU to meet in Brussels for talks. With talks not happening this week as planned, the European Commission now proposes 'early December,' according to an Interfax report from Brussels. In Kyiv, Energy Minister Oleksiy Orzhel said Monday: "It is unknown. The Russian side has not yet confirmed the date."
On the Ukrainian side, institutions are nearly complete to allow a contract that would follow EU rules. Gas production and pipeline transmission have been legally 'unbundled.' The nation's new pipeline operator is to be certified by Dec. 26. "We are not straying from the schedule," Minister Orzhel said Monday.
Ukraine's courtroom successes around the world anger Gazprom, which refuses to pay $3 billion owed from a Stockholm arbitration ruling. Last week, Gazprom proposed that both countries drop all suits and settlements in return for a one-year transit contract. On Monday, Yuriy Vitrenko, Naftogaz executive director, said Gazprom could pay its debt with gas. He wrote on Facebook: "Gazprom must pay Naftogaz approximately $ 3 billion. We are satisfied with the money, but if Gazprom wants to pay this debt through gas supplies, we are ready to consider such a proposal."
With temperatures dipping below freezing and Kyiv's first snow forecast for next Monday, President Zelenskiy says Ukraine has enough gas and coal to get through the winter. "Another victory: we are really ready for winter. Despite what the skeptics said. In a long time, we have record gas reserves in gas storages, we have enough coal," he said Monday evening in a video address.
Zelenskiy arrives in Estonia today to participate in the opening of the Digital Forum in Tallinn. With Estonian advisors, Zelenskiy hopes to leapfrog Ukraine ahead of Estonia, to implement his 'state in the smartphone' transformation of Ukraine.
The Zelenskiy administration's ambition is to push Ukraine ahead of Japan and Singapore to become "first in the world" for digitization, Mikhail Fedorov, Minister for Digital Transformation, said in a pre-trip interview with Radio Liberty.
Digital goals for December: Drivers licenses in smartphones; launch 'Action' or Дія – one window portal for citizen services, documents, and files; launch 'Developers Office' – to file construction documents "without the involvement of any official."
Digital goals for next year: Add to Action: student id's; retirement certificates, birth certificates, residence registrations; and national id cards (internal passports).
Five-year digital goal: 100% of services online and universal high-speed internet access in 2024, up from 60-70% of the nation today.
"Starting in the spring, we want to launch four services a month," says Fedorov. "We want to make sure that in one year's time, everyone does not think about plastic, but can safely move around the country with just a smartphone."
Solar and wind energy investors should find compromises in 2020 between high green energy tariffs and the ability of consumers to pay, say officials of the Energy and Environmental Protection Ministry. "We expect voluntary restructuring from business, and for our part, we will show steps from the government that we are ready to do to address the deficit," Konstantin Chizhik, deputy energy minister for European Integration, told reporters Monday. Reviewing the ministry's goals for next year,  Energy Minister Oleksiy Orzhel said: "It is very important that we find a common language with investors, that they go to the conditions of restructuring that are now proposed by the government."
A new poll indicates majorities of Ukrainians do not support three key free-market initiatives of the Zelenskiy administration. In a nationwide poll completed last week, 58% of 2,041 people interviewed do not support the creation of a farmland market, 55% do not support the privatization of large state companies, and 49% do not support the legalization of gambling. Support for these three measures were: 24% for the land market; 22% for selling big state companies; and 38% for gambling. Only the legalization of amber mining won a majority – 71%. The poll was conducted by the Ilk Kucheriv Democratic Initiatives Fund with the Kyiv International Institute of Sociology.
For readers nostalgic for the 1990s, Ukrainians were treated Monday to two new chapters of the nation's Godfather saga, the Ihor Kolomoisky-PrivatBank series:
On Monday night, muscular young men demanding the resignation of central bank governor Yakiv Smoliy broke into the reception area of the National Bank of Ukraine. "Stop Corruption in the NBU!" chanted the men, who did not look like angry finance students.
Nearby, at the Rada, Oleksandr Dubinsky, a former employee of Kolomoisky's TV channel and now a member of parliament, exulted Monday at the news that PrivatBank CEO Petr Krumkhanzl may have suffered a heart attack. For weeks, workers from Kolomoisky's Nikopol Ferroalloy Plant have maintained a noisy demonstration in front of PrivatBank's Dnipro headquarters. Monday evening, Dubinsky said the demonstrators are considering paying a hospital visit to the stricken banker. Last week, Kolomoisky intimated that his workers could storm the PrivatBank's headquarters
Today's official exchange rate is 24.05 hryvnia to the dollar, the strongest since Jan.  2016. The 2020 budget is calculated at 27.5 hryvnia to the dollar.
Turkish Airlines is canceling all flights to Odesa through Sunday, while technicians study damage to a company Boeing 737 that rolled off the runway on the night of Nov. 21. The accident broke the front landing gear, forcing Turkish to fly replacement parts and mechanics to Kherson Airport, a 3-hour drive from Odesa. According to Dumskaya, damage to the nose of the jet may force the company to scrap it.
From the Editor:  With wealth managers watching growth opportunities in Ukraine, Europe's next frontier market, the Ukrainian Wealth Management Forum takes place next week at Kyiv's InterContinental Hotel. The UBN is a media sponsor, and the conference offers UBN readers a 25% discount. Use the code KUC015mIN when you register online for the Dec. 3-4 conference. Attendees will include private banks, family offices, investment and law firms, and high net worth individuals. Best regards Jim Brooke jbrooke@ubn.news.