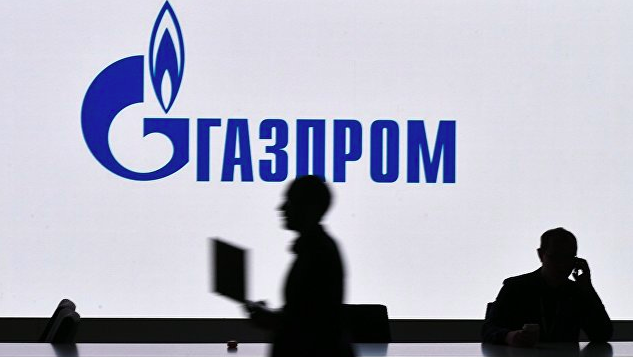 Gazprom has formally proposed to Naftogaz to either extend a current 10-year deal supplying gas to Ukraine for its own use and for transit to Europe or to sign a new one-year agreement. As a precondition for a deal, both companies would have to drop all legal claims and counterclaims, the faxed letter. Under a Stockholm Arbitration Agreement made earlier this year, Gazprom owes Naftogaz $3 billion. The EU is to mediate Russia-Ukraine gas transit talks in Brussels next week.
A Putin-Zelenskiy meeting planned for Dec. 9 in Paris may be the best chance to unblock the Russia-Ukraine impasse over gas transit, Maroš Šefčovič, the European Commissioner mediator tells Slovakia's Pravda news site. Last year, Ukrainian pipelines handled about 43% of the 200 bcm of gas sent from Russia to the EU. Mario Mehren, chairman of Germany's Wintershall Holding, the main contractor for Nord Stream 2, said this Ukraine bypass pipeline will be ready at the end of December.
Ukraine should adjust to the reality it may lose its Russian gas transit business, Anders Aslund, the Swedish-American economist, told a recent meeting of the US Ukraine Business Council. "Russia soon will not send gas through Ukraine," Aslund predicted. "I am not sure if that is bad for Ukraine." Citing the Russian state company's history of corruption, he recommended: "Try to stay away from Gazprom as long as possible."
The State Bureau of Investigations has asked the Prosecutor-General's Office to initiate the cancelation of Petro Poroshenko's immunity in parliament. The Bureau, a new law enforcement agency tasked with investigating high-level crimes, said the former president is suspected of interfering last spring in a competition to select judges for the High Council of Justice.
A prosecutor has asked for $4 million bails be set for Oleksander Hrytsenko, chairman of Ukreximbank. Despite Hrytsenko's detention Saturday on money laundering and other charges, the bank's Supervisory Board said Monday "the Bank will operate in uninterrupted regular mode."
Ukreximbank has placed $100 million worth of Eurobonds with a maturity of 10 years and a rate of 9.95%. Ukraine's third-largest bank, Ukreximbank has assets of $8.4 billion. The placement was not made to raise additional capital, but to retire Eurobonds coming due next year. Organized by JPMorgan and Morgan Stanley, the issue was oversubscribed three times. The bank reports that final investors were from: Switzerland – 30%; UK  – 29%; US – 26%; other EU – 9%; and Asia – 6%. By type, investors were: asset managers and funds – 61%; hedge funds – 21%; banks and private banks – 18%.
S&P Global Ratings has upgraded Kyiv's long-term credit rating to "B" from "B-," with a stable outlook, the agency said in a press release. S&P says the capital will fully repay its debt to the central government next year, cutting its direct debt by 50%.
Due to a drop in world steel consumption, smelting in Ukraine fell by 10% over the last two months, reports the Industry Ministry. The US-China trade war has depressed major investments involving steel. About 350,000 people work in Ukraine's metals industries, a sector that typically exports $10 billion every year.
With Ukrainian workers increasingly meeting a growing labor shortage in the Czech Republic, President Zelenskiy meets visiting Czech Prime Minister Andrej Babiš in Kyiv today. Accompanying, the Prime Minister is Karel Havlíček, Minister of Industry and Trade, and 85 business executives.
Last summer, the Czech government doubled its long term work visa quota for Ukrainians to 40,000. Another 80,000 Ukrainians work in the country short term, under the 90-day visa-free regime, estimates the Czech Ministry of Labor. Last month, Prague moved to start issuing 1,500 special work visas per year for Ukrainians to work in farming and food processing. To serve this migrant worker market, SkyUp, Ukraine's low-cost carrier recently started flights from Kharkiv to Prague, and from Kyiv Boryspil to Pardubice, a charter airport 100 km east of Prague.
Ukrainian workers contributed 11% to Polish GDP growth from 2014 to 2018, according to a new study by the National Bank of Poland, reports PAP news agency. During the peak years, 2016 and 2017, Ukrainian labor was responsible for .7 percentage points of Poland's annual GDP growth. The contribution fell to .3% last year as regional competition grew for Ukrainian workers.
Almost 900,000 Ukrainians work full time in Poland, Jacek Kotłowski, deputy director of  Economic Analysis at the National Bank of Poland, tells reporters in Warsaw. Referring to a labor shortage caused by Poland's aging population and shrinking local workforce, he said: "Tensions in the labor market are significantly reduced due to an influx of immigrants."
Of the 526,900 Ukrainians who received their first residence permit in the EU last year, 78.5% were living in Poland, reports Eurostat. Ukraine was by far the top nationality, nearly equal to the sum of the next three countries – China, India, and Syria. For Ukrainians, the top three destinations were: Poland – 413,449; Czech Republic – 26,979; and Hungary – 21,793. Of the top 10 nationalities, Ukrainians and Americans were the most likely to move to the EU to work – 65% for Ukrainians and 37% for Americans.
Emigration was cited as the largest threat to Ukraine by 56% of 2,500 respondents to a Rating agency poll last month. Economic decline was in second place. Further down the list was war with Russia.
Dual citizenship will help emigrants keep their ties to Ukraine, Dmytro Kuleba deputy prime minister for European and Euro-Atlantic Integration, tells ZN.UA. "We should not tear these people away — we have already lost so many," says Kuleba, noting that tens of thousands of Ukrainians have obtained Hungarian and Romanian passports to be able to work in the EU. The government is expected to submit to the Rada in the coming weeks a bill to allow dual citizenship. Kuleba said such a law would not apply to Russians: "The right of dual citizenship should not under any circumstances apply to the aggressor country."
Prime Minister Honcharuk will be in London on Thursday and Friday to promote the new government's free-market initiatives at the EBRD's Partnership Investment Summit and to participate in a panel at Chatham House – "Ukraine's Reform Agenda: Shaping the Future."
From the Editor: The Danish Outsourcing Forum will be held tomorrow in Lviv, at the new Sheptycky Center of Ukrainian Catholic University. "Meet experienced Danish companies 'on location', where they openly share their experiences and results, beckons the Forum, which counts MAFCON as the organizer and the Ukraine Business News as a media sponsor. Best regards Jim Brooke jbrooke@ubn.news.