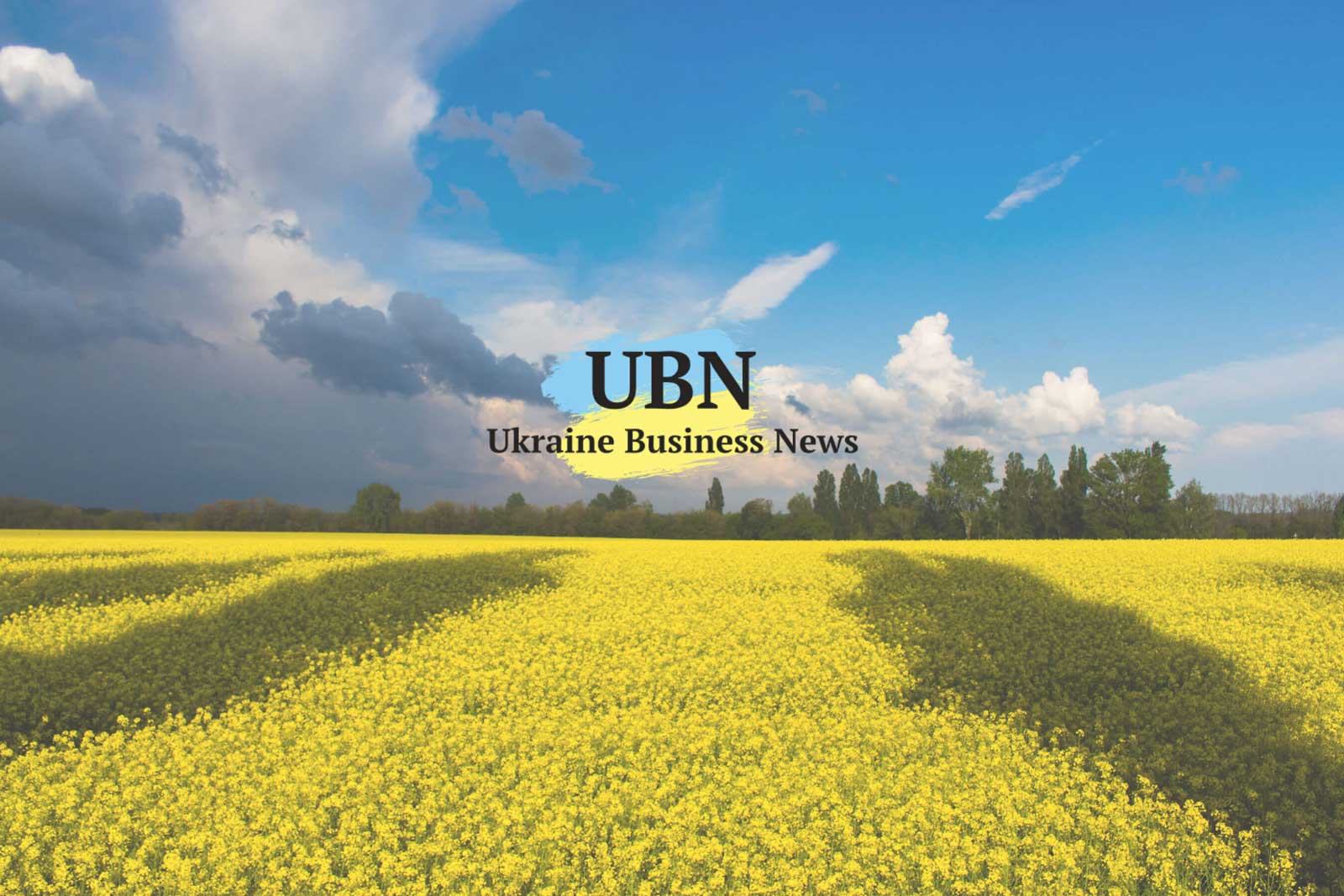 Tuesday, November 13
Ukraine: The Oil and Gas Texas of Europe?…Free Market Changes will Jump Start Production…Decentralization Boosts Local Budgets…Belarus: Outlet to the Sea via the Dnipro…Nibulon's $1 billion Bet on Egypt…Chernivtsi Airport Next On Renovation List…
Ukraine can be the "Texas of Europe," US Energy Secretary Rick Perry told representatives of American businesses in Kyiv on Monday. "The [oil and gas] formations that are here — the potential for the development of those is, I think it's staggering," said Perry, who served as governor of Texas from 2000 to 2015. "There are very bright and capable geologists that talk about Ukraine potentially having fields as big or bigger than what we see in the United States."
In one decade, innovative technology and industry friendly laws took US from defeatist 'peak oil' talk to the world's largest oil and gas producing nation, Perry said. For Ukraine, the keys are: production sharing agreements, liberalized and transparent energy markets, and the separation of the pipeline and production arms of Naftogaz. The former leader of America's premier energy state concluded his pep talk, saying: "The [energy] potential for Ukraine is stunning."
Oil and gas production sharing agreements, international arbitration clauses, and bigger exploration lots will attract American energy companies, says Morgan Williams, president of the US-Ukraine Business Council, one of the sponsors of the Monday business meeting. "With these changes, we know of four to five U.S. companies that would come here instantly with the latest technology," he told the Morning News.
At the end of a 3-day visit to Ukraine, Perry stressed that the US government and companies will be "strong allies and strong partners with Ukraine" in the nation's effort to win energy independence from Moscow. "Russia's use of energy as a weapon is unacceptable," said Perry who gave a similar message on his earlier stop, Poland. "The stability that energy security brings to the region can't be overstated." Speaking to Prime Minister Groysman, he said: "The citizens of Europe, the citizens of Ukraine in particular, should never be held hostage by a single source of energy."
In a liberalizing step that coincides with Perry's visit, the Cabinet of Ministers approved last week placing geological information on line. The Better Regulation Delivery Office, an advisory group, says: ""It will be easy to find the right geological information soon: it will be online. What will it give us? First, information about the private geo information will be recorded in the Catalog of Geological Information." As part of the change, private companies no longer need government permission to sell seismic survey and other data they have collected.
The EBRD plans to loan up to EUR 52 million to UkrGazVydobuvannya to pay for modern workover rigs to get more gas out of old wells. Pending EBRD Board approval Dec. 12, the money also will help the state company buy modern equipment for the recovery of waste heat during gas processing, reducing carbon dioxide emissions.
NASA will launch on Thursday the latest Ukrainian-made Antares middle-class launch vehicle, designed to supply the International Space Station. The launch, from NASA's Wallops Flight Facility in Virginia will be the 10th of an Antares rocket and the first since May. Designed by Pivdenne Design Bureau, the first phase of the Antares rocket is made by Pivdenmash in Dnipro. Participating Ukrainian companies are: Hartron-Arkos, Hartron-Ucom, Rapid, and Chezara, of Chernihiv. The US contractor is American Orbital ATK, now called Northrop Grumman Innovation Systems.
Local budgets will increase 21% next year to $10 billion, from $8.25 billion this year, predicts Gennady Zubko, minister of regional development. This would match a similar increase this year. This unprecedented budget money comes from the government's decentralization program and revenue sharing between the capital and the 24 regions. Little appreciated inside Kyiv's Ring Road, this surge of money across the country is expected to help President Poroshenko in his March 31 re-election bid.
After a slow start, work is to begin in earnest in April on the $48 million, Chinese-built, concrete bypass road around Zhytomyr, says Infrastructure Minister Volodymyr Omelyan. After inspecting the site and talking to representatives of the construction company, Sinohydro Corporation Limited, Omelyan said the work will be completed in June 2020, two years after it began.
Landlocked Belarus could become a 'maritime state' with the construction of a Dnipro river port in Nizhny Zhary, in Belarus' southernmost tip, according to Andrei Savinykh, Belarus ambassador to Turkey. Last week, Savinykh showed representatives of Turkey's Derin Shipping & Trading Co., around Nizhny Zhary, a Gomel region village of dirt tracks and shuttered wooden cottages on the eastern edge of the Chernobyl exclusion zone.
Located one kilometer north of the confluence of the Pripyat and Dnipro Rivers, the international borders with Ukraine, Nizhny Zhary now is used as the last anchorage for river barges on Belarus territory. Currently 10 km from the nearest paved road, Nizhny Zhary would be transformed in the 2020s with a multi-million dollar river terminal where seaworthy river boats could be loaded with Russian oil and Belarussian potassium chloride. After Canada and Russia, Belarus is the world's third largest producer of potassium, the primary ingredient for potash fertilizers. With an eye on developing a Nizhny Zary-Black Sea link, Nibulon, Ukraine's largest river transport company, signed a partnership memorandum with Gomel last year.
Applying Dnipro experience to the Nile, Nibulon is starting a 10-year, $2 billion project to upgrade Egypt's river cargo transport system, the company reports. The project is to involve building grain silos and elevators and twenty 20,000 ton river barges in Egyptian shipyards, reports Oleksiy Vadaturskiy, the company's general director. Though the end of next year, Nibulon is to invest $200 million. The company notes that over the last decade, it exported 12 million tons of Ukrainian wheat, corn, sorghum and soybeans to Egypt.
Chernivtsi is Ukraine's latest fast growing regional airport to attract development plans. With the draw of a UNESCO World Heritage Site – the Hapsburg-era National University – Chernivtsi is seeing its traffic grow by 50% this year, to 75,000 passengers. UIA, which has the sole scheduled flight, last year doubled the size of its aircraft on the daily route from Kyiv, to a 100-seat Embraer 100. Now, Infrastructure Minister official Yuri Gusev writes on Facebook, the government plans to work with consultants from the World Bank's International Finance Corporation to draw up a public private partnership plan to rebuild the 85-year-old terminal, built when the region was part of Romania.
For comments and story tips, Brooke is reachable at: jbrooke@ubn.news