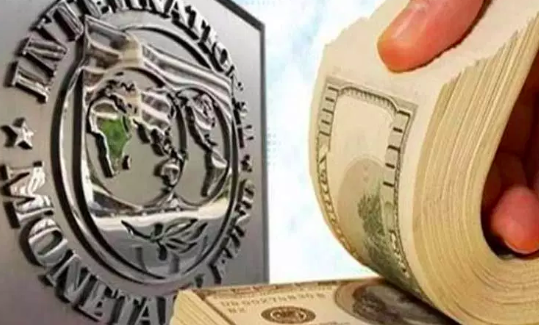 Tuesday, May 14
IMF Arrives Next Week...Another Kyiv Court Rules Against PrivatBank Nationalization...Exports Through Sea Ports up 20%, River Traffic up 60%...Chernobyl Attracts...Slovakia Upgrades Rail Links with Ukraine...100 Speed Cameras for Summer Driving
The IMF review mission arrives in Kyiv next Tuesday (May 21) and will work here for two weeks, says Mikhail Dovbenko, a Rada finance and banking committee deputy chairman. A favorable review should lead to disbursement this summer of a $1.3 billion loan tranche from the IMF — and unlock more loans on concessional terms from other international financial institutions.
A deal breaker for the IMF would be the return of PrivatBank to Igor Kolomoisky, the most prominent backer of President-elect Zelenskiy. On Monday, a Kyiv bank issued the latest of three rulings in one month against the Naitonal Bank of Ukraine on the Dec. 2016 nationalization of PrivatBank. At the time, an injection of $5.6 billion in public funds saved the bank, Ukraine's largest, from collapse. One year later, Kroll Inc., the New York corporate investigators, reported: "PrivatBank was subjected to a large scale and coordinated fraud over at least a 10-year period ending December 2016, which resulted in the Bank suffering a loss of at least $5.5 billion." It stated that 95% of corporate lending had been to "parties related to former shareholders and their affiliates."
It is unclear if Kolomoisky seeks return of the bank, compensation for its nationalization, or cessation of lawsuits to seize his properties in Ukraine and overseas. The Zelenskiy camp is split. One Zelenskiy advisor, Andriy Bogdan, provided legal advice to Kolomoisky in his lawsuits over PrivatBank. Zelenskiy's main economic advisor, Oleksandr Danylyuk, was an architect of the bank's nationalization when he served as Finance Minister in 2016.
"We were on different sides of the barricade," Danylyuk told Liga.net in an interview posted Saturday. He says restitution of the bank to its previous owners "will not be possible," as the owners would be obliged to repay the treasury $5.6 billion. "The option of returning is impossible from the practical point of view…therefore, the option of compensation was chosen" by the former owners, he said. Looking to a future Zelenskiy administration, he said: "A wall must be built between us and the cause of Privat — otherwise it will undermine trust and discredits the president."
Today, Zelenskiy meets with executives of foreign capital banks, such as Citibank, Credit Agricole and Raiffeisen Aval, reports Interfax-Ukraine.
Playing to the host audience, Ukraine plans to ask international donors for a US$63 million ice hockey rink for Kyiv when Toronto hosts the third Ukraine Reform Conference July 2-4. Economic Development Minister Stepan Kubiv, a frequent visitor to Canada, is pushing the proposal at his inter-agency commission on state investment projects. Drawing foreign ministers from G7, EU and NATO countries, the conference is designed to support Ukraine's transition to a free market economy. Kyiv's Kryzhani Vovky, or Ice Wolves, play at Shallett Arena, a 400-seat covered rink in Darnytsa.
Exports through Ukraine's ports were up by 20% from January to April, compared to the first four months of last year. Imports and transit cargo were down, making for an overall cargo increase of 12%, to 49 million tons. Containers were up 19%, iron ore up by one quarter and grain up by one third. Confirming the trend toward bigger ships, the number of cargo ships docking at Ukrainian ports was down 1%, to 3,787.
Winners were: Yuzhne, with cargo handling up 20% to 15.5 million tons; Mykolaiv up 20% to 10.7 million tons; and Chornomork up 21% to 8.4 million tons. Losers were: Odesa up only 5.5% to 8 million tons, slipping to fourth place nationwide. The two Azov seaports saw cargo diverted to Mykolaiv to avoid delays caused by Russian 'inspections' of ships serving Ukrainian ports.
Dnipro river cargo is up 60% through April, compared to the same period last year. The surge in cargo, to 2 million tons, is due to three factors: a mild weather allowing an early start to the river shipping season; last year's bumper grain harvest straining trucks and trains; and Nibulon's investment in river ports and barges. Grain cargoes nearly tripled, to 1 million tons. Construction cargo and metal products doubled.
As HBO's 'Chernoboyl' miniseries focuses world attention this month on the 1986 nuclear disaster, Belarussian and Ukrainian dredging experts are surveying a 188 km stretch of the Pripryat River with the goal of restoring cargo shipping and passenger cruises, reports the Center for Transporation Strategies. Surveyors check the width and depth of the Pripryat, from Mazyr, an oil refinery city in Belarus' Gomel region, to the confluence of the river with the Dnipro, in northern Kyiv region.
With Kyiv tourism operators interested in Chernobyl cruises, half of route would go through Palieski State Radiological Reserve, the largest nature reserve in Belarus. Formerly the home to 22,000 people, the Palieski is now the wilderness home of boars, brown bears, European bison, Przewalski horses, foxes, wolves, Golden eagles and White-tailed eagles. "The Chernobyl Disaster Might Have Also Built a Paradise," headlines an article released Monday by Wired magazine.
This summer, a team of British scientists plans to resume drone studies of the 'Red Forest' and surrounding areas in the Chernobyl Exclusion Zone, reports Wings. Last year, Britain's National Centre for Nuclear Robotics used fixed wing and quadcopter drones to map much of the zone. Several unnmapped 'hot spots' were found, presumable areas where contaminated soil has been dumped and forgotten. Last year, 70,000 tourists visited Chernobyl. After a 1MW pilot solar power unit opened there last October, foreign investors are competing to build massive solar arrays generating as much as 1 gigawatt of power.
In the latest use of EU gauge tracks dating back to the Hapsburg empire, Slovakia and Ukraine start direct service June 9 between Košice, Slovakia and Mukachevo, Zakarpattia. Running twice a day along a 146 km route, the trains will cut travel time by 40%, to four hours, reports Britain's Railway Gazette. The trains will be jointly operated by ZSSK, Slovakia's state passenger rail company, and Ukrzaliznytsia. Six months ago, using the same EU gauge tracks, UZ started a dedicated Mukachevo-Budapest train.
Separately, after a seven-year break, ZSSK restores service June 9 to a 26 km local route in eastern Slovakia. Running four times a day from Bánovce nad Ondavou, the trains will end at Veľké Kapušany, five km west of Ukraine's border, near Uzhgorod.
In time for the summer driving season, 100 TruCam speed cameras will deployed on Ukraine's highways by the end of May, Alexey Biloshitsky, deputy director of the Police Patrol Department, writes on Facebook. Ukraine is starting a multi-year traffic safety program designed to cut the accident rate, which takes a high human and economic toll.
From the Editor: UBN will be the media partner for Ukrainian ID, the international economic and humanitarian forum, known as the "Ukrainian Davos." The conference runs June 7 – 8 in Kaniv, Cherkasy, under the theme: Revolution of Values. Last year 300 experts took part in discussions. This year, organizers plan to gather 500 opinion leaders. For more information, visit: ukr-id.com/en/#about_forum — best regards Jim Brooke – jbrooke@ubn.news.