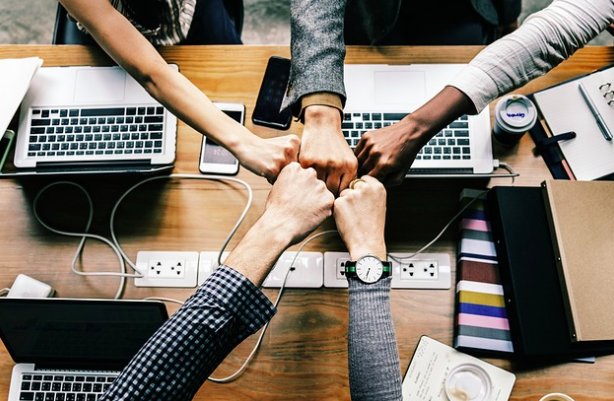 Kyiv accounted for 46% of all IT vacancies in Ukraine last year, Volodymyr Kurylo, CEO of CleverStaff, tells Interfax-Ukraine. Following in the top five cities were: Lviv – 15%; Kharkiv – 13%; Odesa – 6%; and Dnipro – 6%. Demand for QA engineers grew by 67%, for front end developers doubled, and for Android developers tripled. "Based on the changes in the number of vacancies in the CleverStaff database, we can predict that within two years in Ukraine there will be a demand for 7,600 front end developers, 7,200 testers, and 4,600 Java developers," said Kurylo, whose company develops software for applicant tracking and recruitment automation.
From Kyiv to Helsinki by train, bypassing Russia? Peter Vesterbacka, the Finnish entrepreneur behind the Angry Birds video game franchise, has signed a memorandum of understanding with a Chinese company, Touchstone Capital Partners, to arrange €15 billion to build a 100 km road and rail tunnel between Helsinki and Tallinn. Although the two cities face each other across the Gulf of Finland, the rail connection requires an 800 km detour through Russia. In addition to building the world's longest undersea tunnel, the Chinese investors would build four stations and provide high-speed trains.
Completion would be by 2025, also the target year for completing Rail Baltica, a high-speed European gauge railway connecting Tallinn and Warsaw. This year, Ukrzaliznytsia expects to extend its new Four Capital train to Tallinn. Launched last fall, this overnight train runs twice a week on a south-north route: Kiev – Minsk – Vilnius – Riga.
Ukraine is more than doubling exports this year of a niche grain: rye. From last July to this January, Ukraine exported 85,000 tons of rye, 123% more than the total exports for the last marketing year, reports UkrAgroConsult.  Rye is used for bread, beer, some whiskeys, and horse feed.
Rusting landscapes familiar to train riders may gradually improve as Ukrzaliznytsia starts to turn its scrap steel into cash. On Monday, Metinvest agreed to pay $7 million for 26,800 tons of railroad scrap sold at auction on the ProZorro auction platform. This year, the state railroad plans to earn $75 million from scrap metal sales. With about 450,000 tons of metal for sale, it will take at least two years to work through Ukrzaliznytsia's scrap mountain.
To cut the isolation of the Sea of Azov, Ukrzaliznytsia launches on March 30 a Kyiv-Mariupol 'Night Express.' Running every other day, the 'express' will cut two hours off the route, reducing it to 14 hours and 44 minutes.
Starting March 31, trains will travel daily from Mariupol to Kharkiv, Ukraine's second largest city and home to a major international airport. These overnight trains will take 12 hours and 40 minutes.
Mariupol plans to inaugurate a $6 million modern grain terminal by August, in time for the new harvest, Igor Barsky, port director, tells the Center for Transportation Technologies. To drum up business, a major national conference, Grain Logistics, and Terminals of Ukraine will be held in Mariupol on June 12.
With half a billion dollars worth of wind projects planned for Ukraine's Sea of Azov coast, Berdyansk is becoming a major port of entry for the massive wind turbines. DTEK and China Machinery Engineering Corporation plan to send 63 turbines through Berdyansk this year. Already, in January, 26 wind turbines were unloaded at Berdyansk Starting last May, Russian border patrol boats have intermittently harassed commercial ships heading for Berdyansk and Mariupol.
Asket Shipping has increased grain storage capacity at Berdyansk port to 100,000 tons, a 42% increase over last year. The company built a new warehouse and expanded an existing one, Victoria Abreyeva, Berdyansk director for Asket, tells the Center for Transportation Technologies.
Bids are accepted until March 26 on a ProZorro tender for major repairs at the main berth of  Berdyansk port. Later this year, the Seaports Administration plans to put up for tender work on the second berth. The first job is to cost $140,000.
Russia and Ukraine have quietly set 2019 quotas for the Sea of Azov fish catch. After representatives of the two fishery agencies could not reach agreement in face to face meetings last fall, diplomats set the quotas for the catch – anchovies, sprat, gobies, herring, mullet and taran. When 95% of the total limit is reached, both sides are to stop fishing. Three decades ago, the Azov was the Soviet Union's nation's productive fishing area. Last year, Ukraine caught 21,300 tons of fish in the Azov. Ninety Ukrainian businesses used 811 fishing boats, employing 3,670 fishermen.
To help the Azov Sea ports, the Infrastructure Ministry plans to exempt Mariupol and Berdyansk from contributing to the state budget, leaving that burden to Ukraine's 11 Black Sea ports. Minister Volodymyr Omelyan said: "We will not leave our two Azov ports in trouble. All the resources of the state will be sent to help. Together with the European Commission and our American partners, we are developing a project of financial assistance to improve the infrastructure of both ports and cities as soon as possible."
The EU is to announce in coming days details of €50 million in the road, rail and port aid to Ukraine's Azov. At a recent meeting with EU officials in Brussels, Hennadiy Zubko, Ukraine's regional development minister, talked about "the infrastructure gap between the Sea of Azov region and the rest of the country."
AzovAkvaInvest Park, a 16-hectare industrial park in Mariupol, has been registered by the Economic Development and Trade Ministry. The goal of the park is to create 665 jobs in the light industry. Ismail Hacioglu, a Turkish entrepreneur,  has signed a memorandum with the City Council to build an assembly plant for elevators, escalators and home lifts.
 With Swedish and USAID aid, much of Mariupol's Chess Club has been converted into an IT-Hub. In addition to providing space for IT startups, the IT-Hub provides classrooms for Beetroot Academy. Since opening in Mariupol 18 months ago, Beetroot Academy, a Swedish-funded NGO, has trained 100 local students in skills needed to work for international IT outsourcing companies.