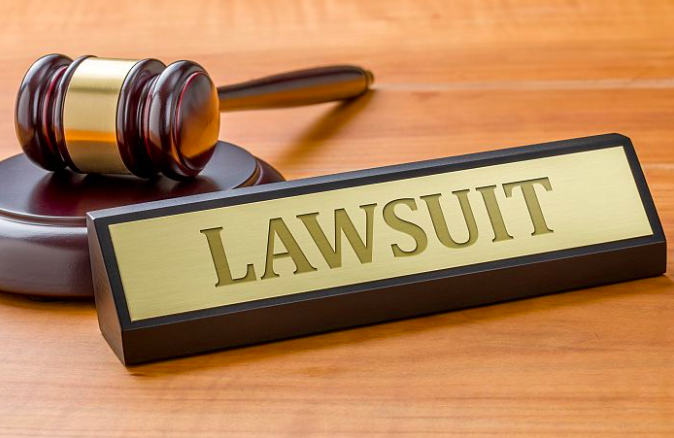 Tuesday, June 9
Green Energy Deadlock Heads Toward Litigation...Big Green Investments: Kherson Solar, Kernel Biomass and Black Sea Wind...Raiffeisen Moves Fintech Work from Vienna to Kyiv...Traffic Safety Campaign Targets Overloaded Trucks, Speeding Cars and Jaywalking Pedestrians...
State losses due to lawsuits from green energy producers could hit $1 billion a year, predicts Oleg Gramotenko, General Director of Tesla Energy. "More than half of investors in renewable energy are already negotiating with international law firms regarding the preparation of lawsuits against the state of Ukraine," he said at a press conference at Interfax-Ukraine. He said that nine months of talks over green tariffs have not resulted in a compromise
The Guaranteed Buyer of electricity, known as GarPok, has fallen almost half a billion dollars behind in payments to green producers, says acting Minister of Energy Olga Buslavets. According to the GarPok website, the level of its settlements with renewable producers was: 11% in March; 5% in April; and 7% in May. According to Ukrenergo, the installed capacity of wind and solar plants in Ukraine now is 5.2 GW, about triple the level of 18 months ago.
"Investment Collapse or Green Compromise?" is the topic of a press conference today by eight leaders of the green industry in Ukraine. "Over the past nine months, Ukraine's policy on the development of renewable energy has degraded from most favorable, to completely unacceptable to attract investment," charge organizers of the press conference, at noon at Kyiv's Parkovy Convention Center. Noting that investors – foreign and domestic – invested $10 billion in Ukraine's renewable industry, the organizers warn: "Now the state declares its intention to abandon its obligations and actually puts an end to the implementation of Ukraine's green transition program to 2050."
Kherson has doubled its wind and solar power since 2018 and now has the capacity the meet 40% of the electricity needs of region, reports hersonweek, a local news site. Located north of Crimea, with frontage on the Black and Azov Seas, Kherson has six wind power plants with 338 MW generating capacity and 50 solar plants with 401 MW capacity.
Kernel, Ukraine's largest exporter of sunflower oil, is investing $170 million investment in electricity generating power stations powered by sunflower husks, the company reports on its Facebook page. By the end of next year, Kernel expects to have seven 'green energy turbines' generating a total of 90 MW. The largest, Starokostianstyniv oil crushing plant under construction in Khmelnytskyi region, will generate 20 MW to power the largest oilseed crushing plant in Ukraine.
Romania's biggest power producer plans to build the Black Sea's first offshore wind park, reports Balkan Green Energy News. Hidroelectrica SA, 80% owned by the Romanian state, plans to build by a €590 million, 500 MW wind park with turbines on towers anchored on the floor of the sea. Aiming for commissioning in 2026, Hidroelectrica expects to win funding for about half of the project cost from the European Commission, through its new European Green Deal program.
Raiffeisen Bank International has moved its digital banking work from Vienna to Kyiv to work with Edenlab, a boutique fintech software and product development company with about 70 employees. The Austrian bank's unit at Edenlab will "a 100% RBI subsidiary," a bank spokesman tells Vienna's Der Standard news site. Noting that the bank has subsidiaries in 15 Eastern European countries, Der Standard speculates that the bank chose Ukraine because Andriy Stepanenko, RBI's board member responsible for retail, is from Ukraine.
Ukraine's main railway equipment manufacturer is challenging a tender that awarded a contract to China Railway Construction Corporation to build eight 5-coach subway trains for Kharkiv's Metro. Noting that the Chinese winning bid was only 1% below the Ukrainian €49 million bid, Kriukiv Railway Car Building Works, of Kremenchuk, charges that Kharkiv Metro will have to pay an extra 25% for VAT and customs duties on imported equipment. They say the principal funder, the European Investment Bank, stipulates that national companies get preferences in the international tender. "At the plant, that they are surprised by the decision of the tender committee, since during the period of the economic crisis it would be more advisable to place orders with domestic enterprises," reports Kyiv's Center for Transportation Strategies.
Canadian 'Weigh-in-Motion' laser sensors installed at six locations on highways around Kyiv found that 41% of trucks were overloaded, Ukravtodor reports. In a pilot project, six of the $1 million sensor complexes were installed last fall. Of the 1.15 million trucks measured in the six months, ending May 31, 470,342 trucks were overloaded. The state highways agency said: "This indicates that almost every second truck that travels along Ukrainian roads is dangerous for road users and destroys Ukrainian roads."
Impressed by the numbers, the Cabinet of Minister allotted last week an extra $15 million to install 25 more 'Weigh-in-Motion' scale systems this year, and to repair 50 portable truck weighing scales. Last year, the World Bank contributed $4.9 million to help buy the first systems. Every new highway in the Big Construction project is to get a measuring system. Ukavtodor has published a map showing where sensors will be located, largely on roads leading to the Black Sea ports. Minister Krykliy said: "Due to violation of the rules for the passage of oversized and heavy vehicles, roads are being destroyed."
Targeting road stretches with the highest records of fatalities, the Infrastructure Ministry plans install a total of 270 automatic speed cameras across Ukraine. The first 50 were turned in Kyiv one week ago. Sites in 12 other oblasts for 58 more cameras have been selected, Minister Krikliy writes on Facebook. In the first three days, the number of speeding violations recorded by the cameras in Kyiv dropped by 41%, from 57,880 to 34,176.
After cameras caught one Kyiv driver breaking the speed limit 14 times in 48 hours, Deputy Internal Affairs Minister Anton Gerashchenko said the government will submit to the Rada a bill to revoke the licenses of chronic speeders. He said: "There is no place on our roads for those who may kill people."
Pedestrians will have to be more disciplined in crossing the street. Last week, the Rada approved on first reading a bill that increases the fine for jaywalking five-fold, to $10. Crossing a street at random while drunk will bring a $20 fine. Last year in Ukraine, vehicles killed 607 pedestrians and injured 8,005.
From the Editor: It is good to see Ukraine's three-prong strategy to cut the road carnage – trucks, cars and pedestrians. Three decades after the collapse of the USSR, it is time for Ukraine to turn the page on its Wild East chapter. With Best Regards Jim Brooke jbrooke@ubn.news