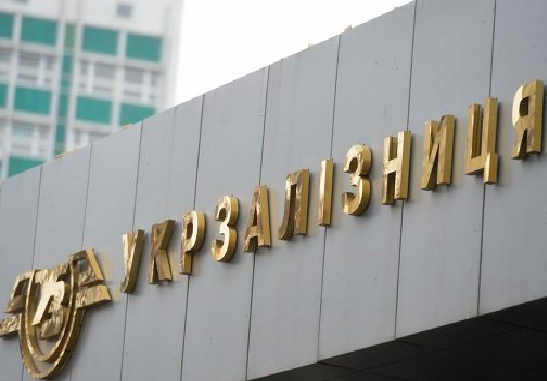 Tomorrow Ukrzaliznytsia starts an investor roadshow in London and Europe to place dollar-denominated, three to five year Eurobonds, reports Interfax-Ukraine. JP Morgan and Dragon Capital have the mandates for the bond issuances. The international rating agency Fitch is assigning the bonds a "B-" rating, the same as the sovereign. Two weeks ago, investors made €6 billion in bids for Ukraine's first new Eurobond since October. The Finance Ministry placed the 7-year €1 billion bond at 6.75%.
Due to an unprecedented foreign investor in Ukraine's hryvnia bonds, the government does not plan to return this year to the Eurobond market, Finance Minister Oksana Markarova tells Bloomberg in Skopje, North Macedonia. "We already see that we are exceeding the budget forecasts in attracting financing from local loans," said Markarova, who was attending last weekend's Constituency Meeting of the International Monetary Fund and the World Bank. Since the start of this year, foreign investment in Ukraine government hryvnia bonds has increased 8-fold, hitting the equivalent of $2 billion.
DTEK RES has raised €90 million of foreign funding to build the second stage of the Primorsk Wind Power Plant, in Zaporizhia region. The loans goes for a €150 million, 100 MW project that is be commissioned in September. The money comes from a consortium of three German banks – Bayerische Landesbank, KFW IPEX-Bank, and ODDO BHF Aktiengesellschaft. Guarantees are given by two export credit agencies: Euler Hermes, of Germany; and CESCE, of Spain.
Over the next decade, Ukrzaliznytsia plans to acquire 495 locomotives, renewing about one third of its freight locomotives, Yuriy Lavrenyuk, deputy infrastructure minister wrote on Facebook after meeting Monday in Kyiv with Philippe Delleur, a senior vice president for Alstom, the French rail transport company. Pending finalization of a contract with Alstom, he wrote: "The first 110 Ukrainian-French locomotives with a traction [electric] motor should be on the rails of Ukrainian Railways by 2025." While Ukraine and France negotiate financing, leading sites for joint production are Zaporizhia Electric Locomotive Repair Plant and Lviv Locomotive Repair Plant.
Ukrzaliznytsia, possibly the nation's largest real estate owner, has started placing properties up for lease on the ProZorro.Sale electronic platform. Cafes, warehouses, empty station rooms, spaces for ATM machines and rooftop antennas – will all go through "civilized and transparent leases," Evhen Kravtsov, the railroad's CEO, writes on Facebook. In a second bid to inject private capital into the state monopoly, two rail stations – Mykolaiv and Zhmerynka, in Vinnytsia region, are being prepared for lease as concessions.
In an olive branch to President Zelenskiy, President Putin decreed Monday that trucks and trains carrying goods to and from Ukraine may cross Russia as long as they carry seals allowing tracking by Russia's GLONASS satellite navigational system. Effective July 1, the liberalization is billed by Russia as a concession to Kazakhstan and other Central Asia countries. But it may be in response to pressure from China. With China-EU freight trains backing up at the rail gauge break on the Belarus-Poland border, Chinese shippers want to use an alternative rail route – through Ukraine.
The fourth oil and gas block auction in six months will take place on Sept. 16, reports Gosgeonadr, the State Geological and Subsoil Service. Through Prozorro, three lots will be auctioned – in Chernivtsi, Lviv, and Zaporizhia. Foreign drillers largely have stayed away from the auctions this year, saying the lots are too small or too poorly documented. Last week, at the most recent auction, UkrGazVydobuvannya, the Naftogaz unit, won seven of the nine lots, committing to paying $90 million. Sales of the other two lots were canceled for lack of bidders.
Tripling foreign investment into Ukraine is the mission of David Arakhamiya, the new secretary of the National Investment Council. "All preliminary consultations with large investors show that Ukraine can increase the current volume of investments into the country by at least three times — I was charged by the President to make this process as quick as possible," says Arakhamiya, who co-founded Template Monster, an IT company. With the new president starting a 5-year term, a new cycle of foreign investment is increasingly expected in Ukraine. At the core of the Investment Council is 16 multinational corporations who have major investments in Ukraine.
About 400 raider attacks occur in Ukraine each year, most of them in Kyiv and the Kyiv region, says OpenDataBot, a company that monitors registration data of Ukrainian companies. Since 2013, 3,242 raider attacks have occurred in Ukraine. The number peaked in 2017 with 724 attacks. "To counteract raider attacks, experts recommend monitoring the status, property and registration data of your company," OpenDataBot says. Collecting, combining and analyzing data from Ukraine's main public registries, the Dnipro-based company sends out alerts to subscribers through instant messaging networks — Facebook Messenger, Skype, Telegram and Viber.
Starting next month, Kyiv plans to install up to 3,000 containers for collecting plastic and glass, a first step toward building a plant capable of recycling 700,000 tons of garbage a year, Vitali Klitchko said Monday. Kyiv's Mayor spoke at a signing ceremony with France's Veolia Group, one of several European companies interested in building a waste management system for Kyiv. Founded as Compagnie Générale des Eaux, Veolia is a multinational specializing in water and waste management.
Georgia could lose $300 million a year in Russian tourism after the July 8 start of President Putin's ban on flights between the two countries. The estimate comes from Georgy Kepuladze, chairman of Banks and Society, a Georgian NGO.  Last month, Russian tourism to Georgia was up 53% y-o-y to 172,000 visitors, making Russia top source of tourists for Georgia. Last year, Russian tourists spent $720 million in Georgia more than double the $318 million spent by tourists from the EU. Kommersant reports that Russian airlines and tour operators will have to refund $50 million in tickets and package tours.
Kyiv Sikorsky International Airport will close for runway repairs from Monday, Sept. 2 to Thursday, Sept. 12. Kyiv Boryspil, which already handles one million passengers a month, is preparing to cope with an additional 150,000 passengers during the 10-day closure of Sikorsky. Passengers probably will go to Terminal F, which reopened in April to handle Ryanair and other discount air lines. At Sikorsky, a hub for Wizz Air, traffic during the first five months of this year increased by 26.5% y-o-y, to 1.8 million passengers.
Note from the Editor:  The UBN is fully searchable in English – over 300,000 words of reporting. Visit our website at ubn.news and click on the search button – for companies, sectors or cities.  Best Jim Brooke jbrooke@ubn.news.