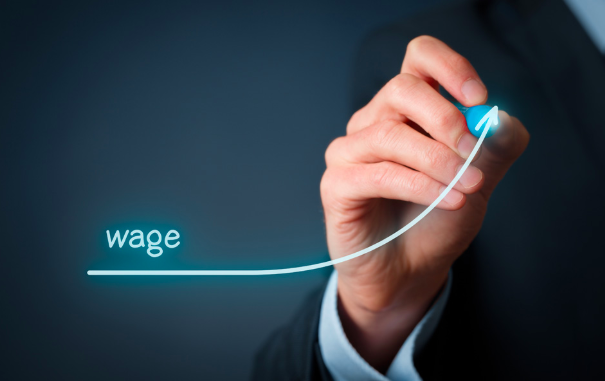 Real monthly wages rose 18% y-o-y in June, reports the State Statistics Service. The current average wage is UAH 10,783, or $420. Donetsk saw the largest increase – 28%, following by Sumy with 20%. In the highest wage region, Kyiv, residents are paid almost twice as much as in the lowest wage region, Kirovohrad – UAH 15,650 versus UAH 8,574. With investment rates low, a key driver of wage growth is competition with wages in Poland.
About 3.2 million Ukrainians permanently work abroad, about 18% of the nation's economically active population, Hromadske reports, citing a new macroeconomic study drafted for the Finance Ministry. Last December, in a nationwide poll by Rating, 35% of the 40,000 respondents said they want to work abroad. About one third said they want to earn money to open a business in Ukraine.
Seeking to bolster the Slavic core of its population, Russia in the first half of this year granted citizenship to 44,898 Ukrainians, issued residence permits to 30,772 Ukrainians and temporary residence permits to 29,000 more.  Russians have complained to pollsters that the 5-year war with Ukraine has cut Ukrainian immigration and raised Central Asian immigration. Leaders of EU nations and Canada say they will not honor Russian passports issued to Ukrainians living in Russia-controlled Donbas.
Dragon Capital won two ProZorro electronic auctions last week, committing to pay nearly $7 million for two commercial properties at prestige addresses in Kyiv and Lviv.  In Kyiv's Podil district, Dragon will pay $2.4 million for the former headquarters of Kievan Rus bank, a 1,400 square meter building at Khoryva St. 12-a, behind the Bursa boutique hotel. In Lviv, Dragon will pay $4.5 million for a total of 945 square meters for the ground floor and basements of three buildings on Market Square – Rynok 19, 20 and 21. Lviv Mayor Andriy Sadovy said: "Transparent, open and public. Today Lviv has sold the most expensive lot in the history of the city – 945 square meters on Market Square for Hr 116 million."
Chinese investors primarily are interested in IT and infrastructure projects, Anatoly Kinakh, president of Ukraine's Union of Industrialists and Entrepreneurs, said after meeting in Kyiv on Monday with a 10-company delegation from the Chinese Association of Enterprises. Participating companies included: Shandog Kunlun Road and Bridge Engineering Co. Ltd., Zhuhai Henglong Real Estate Co. Ltd., and Tongling Huacheng.
After Ukraine's corn exports to the EU doubled during the last marketing year, Ukrainian farmers increased their area planted in corn by 9%, Pro-Consulting reports. In addition to Europe, China may also improve as a market due to the trade war with the US. Last year, corn accounted for half of Ukraine's record 70 million grain harvest and 60% of its grain exports.
Farmers have threshed 30 million tons of early grain, largely winter wheat, reports the Agrarian Policy and Food Ministry. The Ministry predicts the nation will match last year's bumper harvest of 70 million tons.
With agronomists forecasting annual grain crops of 100 million tons in the mid-2020s, Evrovneshtorg is increasing its Mykolais terminal to handle 4 million tons. "Evroneshtorg will take a leading position, not only in Mykolaiv region but also in the Black Sea-Azov basin,' Sergei Gunko, company head and director of EVT Grain, said last week at a ceremony marking EVT's 20th anniversary. Translated as Europe Foreign Trade, EVT ships grain for Louis Dreyfus, Soufflet Négoce, Cargill, Glencore, and Austria's VA Intertrading.
Fruit exports were up 16% by value during the first half of this year y-o-y, pacing last year's 17% growth, reports Ukraine's Agrarian Economic Institute.  Apples and pears were up 75% to 42,000 tons. Walnuts were up 74% to 33,000 tons. Frozen fruits were up 28% to 18,000 tons. Of the $116 million in sales, the biggest buyers were: Turkey — $18 million; France — $11 million; Poland — $10 million; Belarus — $9 million; Iraq — $7 million; Italy and Greece — $5 million; and Germany $4 million. The EU buys about half of Ukraine's fruit and berry exports.
The number of pigs in Ukraine may plummet to 1.7 million by 2025, less than one-third of the 5.9 million counted last year by the State Statistics Service. From 200 to 500 farms annually phase-out pigs, largely because the farms are inefficient and cannot afford sanitary controls needed to fight African Swine Flu, reports the National Association of Pig Breeders. The future belongs to large industrial farms with more than 5,000 pigs, predicts the Association.
The first three weeks of Russia's ban on flights between Russian and Georgia has cost Georgian Airways $25 million, largely due to ticket refunds and drops in bookings, the airline reports. Georgia's government plans to spend up to $700,000 to subsidize tickets for Russians flying to Tbilisi and Batumi via Armenia. The Kremlin decided to punish Georgia for allowing large anti-Russian demonstrations last month. No Russians were injured. Russian tourists continue to visit Georgia by car. Last week, Turkey's AtlasGlobal started flying a new discount route: Istanbul-Tbilisi-Istanbul. This year, 190,000 Ukrainians are to visit Georgia, a number that Georgian tourism officials would like to double in 2020.
After Ukrainians filed petitions last week with President Zelenskiy to restore train service to Crimea and air service to Russia, Rosavitsia, Russia's air navigation agency said Monday it is open to talks with Ukraine's new government about restoring air links with Ukraine. Since flights were cut almost four years ago, Ukrzaliznytsia's trains to Moscow have become the railroad's most profitable routes. Ukraine's SkyUp discount airline estimates Crimea residents account for one-third of its passengers from Kherson, the closest Ukraine-controlled airport to the peninsula. Under sanctions laws, flights from Crimea can only go to Russia.
Ukraine's largest online store, Rozetka.ua is launching a 'virtual' travel agency – Rozetka.Travel. Without visiting a travel agency, clients can buy tickets for charter tours to Egypt, Greece, Turkey and other popular no-visa destinations. Positioning itself as a potential rival for JoinUp!, the nation's largest travel operator, Rozetka has already created links with major tour operators: Anex Tour, TUI, Tez Tour, Pegas Touristik and Mouzenidis Travel.
From the Editor: Ukraine Business News is now in English, Ukrainian, Russian and German. Check out our website – www.ubn.news. Share with friends and colleagues who want to follow Ukraine, Europe's next Frontier Economy. Best regards Jim Brooke – jbrooke@ubn.news