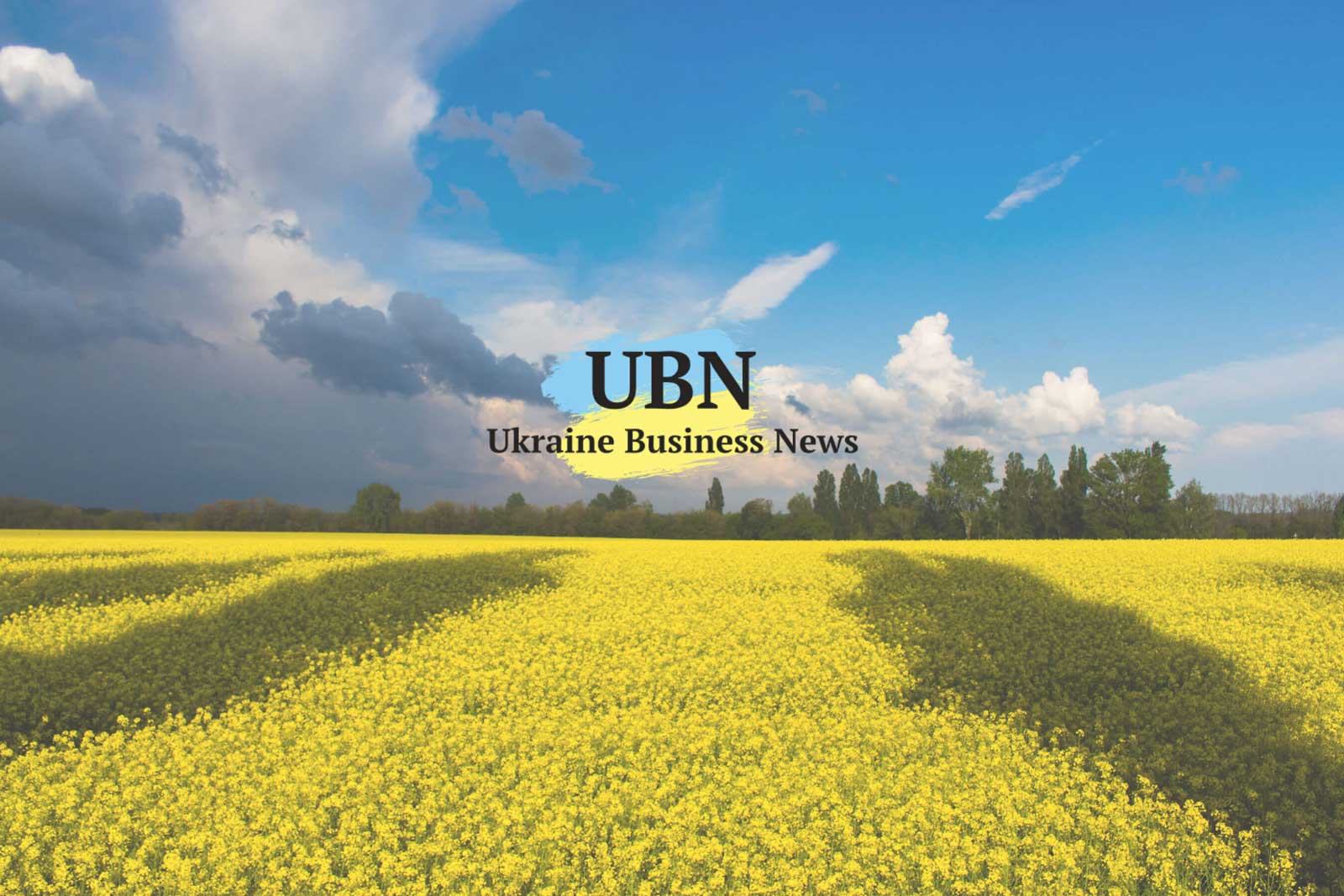 Grain exports fell by 10%, but export revenues grew by 6% in the marketing year that ended Saturday, reports the Ministry of Agrarian Policy and Food. In the July 2017 / June 2018 marketing year, Ukraine exported 39.4 million tons of grains, down from 43.8 million tons the previous marketing year. Corn is king in the latest export lineup: corn – 17.74 million tons; wheat exports — 17.14 million tons; barley — 4.29 million tons; and rye – 36.8 tons. Sales from grain exports totaled $6.4 billion, according to the Ministry of Agrarian Policy and Food.
Taking expertise from the Dnipro to the Nile Delta, Ukraine's Nibulon plans to invest $2 billion building grain silos and river transportation barge in Egypt, reports Egypt's Ministry of Supply and Internal Trade. The silos would be erected near two Mediterranean ports, Alexandria and Damietta. Twenty barges are to built with capacities to transport 2,000 tons of grains along the Nile. The grain trading company is is to start work by the end of next year.
For a massive wind farm on the Sea of Azov, General Electric has signed a contract with DTEK to supply high-voltage equipment for a 150 kV central power distribution station and two 150/35/10 kV substations. Earlier, DTEK contracted GE Renewable Energy to supply 26 wind turbines with a capacity of 3 MW each for the first stage of the Prymorska wind farm. The turbines are to be delivered and set up by the end of this year. The first stage is to start generating power next spring.
Ukraine's Antonov Airlines will fly 2,000 tons of energy equipment from Chile's Pacific Coast to the high altitude nation of Bolivia. Under contact with Germany's Siemens, Antonov will fly 47 gas turbines, steam turbines and steam condensers for three thermal power plants of ENDE Andina: Termoelectrica del Sur, Termoelectrica de Warnes and Termoelectrica Entre Rios. The project is designed to increase Bolivia's electricity generating capacity by two thirds. For the airlift into the Andes, Kyiv-based Antonov is expected to use its AN-124-100 Ruslan cargo planes, capable of carrying 150 tons.
Of 11 former Soviet republics, Ukraine had the best performing currency and Russia had the worst performing currency during the first half of this year, Bloomberg reports. The three Baltic nations were excluded from the survey because they use the Euro. Although oil prices are high – around $78 a barrel – the Russian ruble has been hit by US sanctions, Bloomberg analyzes. Of the 11 currencies, the best performers against the dollar were: Ukrainian hryvnia – +7.14%, Georgian Lari – +6.1% Moldovan Leu – +1.69% and Kyrgyzstani Som – +1.41%.
Moscow-based Eurasian Economic Commission is launching an anti-dumping investigation against Ukraine and China for galvanized rolled steel products. The complaint to the executive body of the Eurasian Economic Union was filed by three Russian steelmakers: Magnitogorsk Iron & Steel Works, Novolipetsk Steel, and Severstal. The main Ukrainian target is the nation's largest producer of galvanized steel, Metinvest's Mariupol Iron and Steel Works, or MMK. On a separate front, Russia is raising costs of steel exports from Mariupol by restricting shipping on the Sea of Azov.
U.S. Department of Commerce has ended a 156.3% antidumping duty first imposed on Ukrainian ammonium nitrate exports in September, 2001.
Russia has extended through Jan. 1 restrictions on the transit of Ukrainian goods to Kazakhstan and Kyrgyzstan. On Jan. 1, 2016, Russia completely banned the transit of Ukrainian exports through Russian territory. This ban affected the transit of about $1.8 billion worth of goods a year, according to Ukraine's Economic Development and Trade Ministry.
Russia's reduced its flows of gas across Ukraine by 7% during the first half of this year, compared to the same period last year. Ukraine's massive gas pipeline system handled 42.5 billion cubic meters of gas during the first six months of this year, Ukrtransgaz reports. By contrast, Russia increased its gas flows through by 13.7% last year, over 2016, partly due to the temporary closing of Nord Stream for repairs on the line, which was commission in Nov. 2011.
Ukraine cut its gas imports by 37% during the first half of this year, compared to the same period last year, Uktransgaz reports. Of the 4.4 billion cubic meters in imports, 92% came from Slovakia and Poland. Most of this gas is believed to originate in Russia.
Natural gas production in Ukraine declined by 1% during the first half of this year, according to Ukrtransgaz. Last year, natural gas production increased by 4% over 2016. In 2017, private company production increased by 8.6%, almost three times the 2.9% growth rate registered by subsidiaries of Naftogaz, the state gas and oil company.
Ukrainian families spent 42% of household expenditures on food and non-alcoholic beverages in the first quarter of 2018, the State Statistics Service reports. Alcohol and tobacco accounted for 7.6% of spending.
Schulz Brewing Equipment is on track to increase its projects this year by 30%, to 48, Bakhrom Kalandarov, the company founder, tells Interfax-Ukraine. Founded 20 years ago in western Kyiv, the company now exports 60% percent of its beer brewing equipment. Benefitting from Czech engineering assistance, the company has grown steadily 2016, when it completed 21 brewery projects. Shulz has sales and maintenance offices in Krakow, Prague and Moscow.
Private money transfers to Ukraine jumped by 34% during the first quarter, compared to the same January-March period last year, according to Novoe Vremya news site. Transfers from Poland jumped by 45% to $865, almost triple the $300 million sent from Russia, the historic destination for Ukrainian labor. While transfers from Russia were down 8%, transfers from the US jumped by 30% to $192 million, the news site said, citing National Bank of Ukraine figures. Reflecting Ukraine's westward turn, remittances from EU countries were up 44%, to $1.6 billion, while remittances from former Soviet countries were down 6%, to $ 340 million.
Betting on Ukrainians working in Germany, PKP Intercity, Poland's long distance train company, will launch a dedicated Przemyśl –Berlin train in coming months. The overnight train will travel about 1,400 km, stopping in Wroclaw. "Ukrainian routes have turned out to be a hit," Intercity board chair Marek Chraniuk tells Poland's Rynek Kolejowy, or Railway Market, news portal. Referring to Poland's easternmost rail hub, he says: "Trains from Przemyśl to Lviv and Kyiv transport more and more passengers each year. For the first five months, we had as many passengers as last year, when the number of travelers doubled. Obviously, we will see another two-fold increase [this year] in the number of passengers from the east."
FlyErbil, a Kurdistani airlines, is starting to fly from Kyiv Sikorsky to six destinations. Last week service started to Nuremburg, Germany, Gothenburg, Sweden and to Erbil, the airline's base. Today, flights start to Bagdad and Stockholm Alranda. On July 13, flights start to Birmingham. On Thursday, FlyErbil starts weekly flight from Odesa to Amsterdam and to Erbil. All flights are on the airline's Boeing 737s.
For comments and story tips, Brooke is reachable at: jbrooke@ubn.news