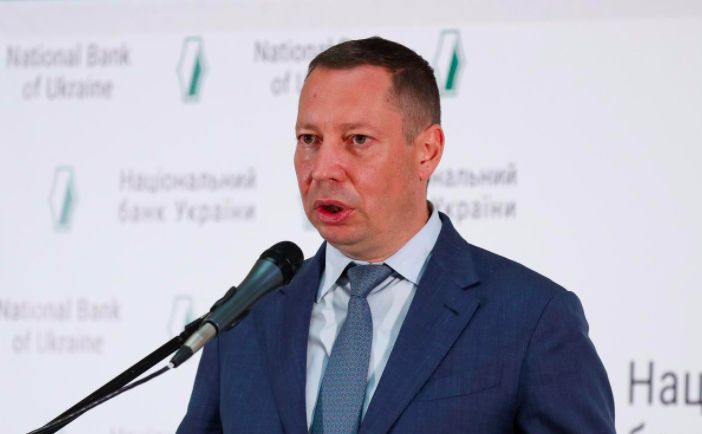 Tuesday, July 21
New Central Bank Chief: Cheaper Loans, Cheaper Hryvnia...Big Mac Index: Ukraine Already Is Cheap...Spring Drought Pulled Down Farm Production...US Fast Boats To Put The Sting in Ukraine's Mosquito Navy...Wizz Air Starts Flying out of Zaporizhia, its 5th Ukrainian City...
The new head of Ukraine's central bank signaled yesterday that he favors lower interest rates and a weakened hryvnia. "The National Bank of Ukraine must press forward with cutting the key policy rate, which will eventually lead to cheaper loans for final consumers," Kyrylo Shevchenko, the new governor said as he made his debut at the central bank, alongside President Zelenskiy.
On Thursday, the Board of the National Bank is expected to cut rates at its pre-scheduled meeting. From 6%, a historic low for Ukraine, the rate is expected to be cut to 5-5.5%, economists say. At 5%, Ukraine's prime would be about double the June inflation rate of 2.4%.  Under Yakiv Smoliy, the previous central bank governor, prime steadily fell, from 18% as recently as 18 months ago.
Boosting loans and fueling economic growth are keys for coming out of the corona recession, Shevchenko said: "Today Ukraine has a new challenge – economic recovery. And the National Bank, together with the government, must take care to restore the economy as soon as possible. This is priority number one."
Yesterday morning, the hryvnia fell by 2%, to 27.6 to the dollar. Speaking after the fall, Shevchenko said he would maintain Ukraine's floating exchange rate. Separately, Danylo Getmantsev, head of the Rada Finance Committee, supported a gradual devaluation of 10%, telling reporters "nothing bad will happen." Ten days ago, President Zelenskiy also supported a 10% devaluation, saying it would helped exporters.
Ukraine's hryvnia ranks fourth from the bottom of 55 world currencies, according to Economist magazine's latest Big Mac Index of purchasing power parity. By this scale, the hryvnia is undervalued by 62% against the dollar. More undervalued are: Turkey – 64.3%; Russia – 66.5%; and South Africa – 67.4%.
Interest and exchange rates are not crucial for international lenders, Timothy Ash writes from London. "The big red line in all this for the IMF is not FX policy but banking reform," he writes of the 2014-2015 closings of 100 bankrupt banks. "Opponents of reform in Ukraine are trying to use the exchange rate to cleanse the NBU board of reformers to change the course of banking reform. The exchange rate is just being used as a cover for this agenda…Banking reform remains the key litmus test for the Zelenskiy administration, not really exchange rate policy, as banking reform goes to the heart of key long term issues for Ukraine such fighting corruption."
David Clark, British analyst of European affairs, warns in an Atlantic Council UkraineAlert blog: "Ukraine would be taking a big step backwards if it once again allowed oligarchs to run banks as private treasuries for the organization of opaque and often fraudulent financial schemes."
With the Rada scheduled to vote today on a bill to cut 'green tariffs,' renewable energy workers are to demonstrate this morning in front of the Presidential Administration Building, 11 Bankova Street. They fear last minute amendments could slash rates below the agreed 15% cut for solar and 7.5% cut for wind. Yurii Serhach, of the Ukrainian Association of Renewable Energy, warns: "If the relevant amendments are made to the bill, it will turn into an investment collapse for Ukraine. Thousands will lose their jobs and Ukraine will have to pay about €3 billion in arbitration lawsuits. As a result, Ukraine will lose its image among international partners, donors and lose confidence in the country's leaders."
Despite uncertainty about rates, work continues on two new wind farms. Southern Energy LLC plans to complete by February a $65 million, 76 MW wind farm near Odesa's port city of Yuzhne, reports timer-odessa.net. At the other end of the country, at Zarichne, near Rivne's border with Belarus, a German company plans to build a 110 MW wind farm, reports bug.org.ua. The multi-million dollar project calls for the construction of 22 windmills of 5.5 MW generating capacity apiece.
Ukraine's agricultural production fell by 19% during the first half of this year, compared to the same January-June period last year, reports the State Statistics Service. Drought pulled crop production down by 57%. The bulk of Ukraine's crops are harvested after June.
As regional uncertainty mounts in the 100 days leading up to the US presidential elections, the US Navy joined the Ukrainian Navy yesterday for one week of exercises in the Black Sea. The annual Sea Breeze exercises will involve 2,000 sailors and airmen, 20 ships and military units from Bulgaria, Georgia, Norway, France, Romania, Spain, and Turkey.
Separately, Ukrainian Defense Minister Andriy Taran told the Rada Friday that Ukraine will hold exercises, including anti-aircraft drills, at the end of September in southern Ukraine, timed to coincide with planned Russian exercises in southwest Russia.
Washington has approved the sale to Ukraine of 16 Mark VI high speed coastal patrol boats, the US Embassy in Kyiv reports on Facebook. Capable of traveling at 100 kph, a Mark VI accommodates 19 sailors, and is armed with eight machine guns. US military aid is to pay for the first six boats.
Wizz Air started flying yesterday out of Zaporizhia, its fifth Ukrainian airport, after Kyiv Sikorsky, Kharkiv, Lviv, and Odesa. The Budapest-based low cost carrier started flights between Budapest and Zaporizhia. On Aug. 2, Wizz Air starts flights from Zaporizhia to Dortmund, and on Oct. 27 to Milan. It also plans flights from Zaporizhia to Gdansk, Krakow, Vienna, Vilnius, and Wroclaw. With a new terminal and a freshly resurfaced runway, Zaporizhia wants to become the dominant airport of the Donbas.
Betting that the EU will fully reopen to Ukrainians tourists and workers, Wizz Air plans to start flights from Kyiv Sikorsky to Naples and to Venice Treviso, and from Lviv to Milan Malpensa and to Rome Ciampino. On Oct. 26, it starts flights from Kharkiv to Milan. Next March, Wizz Air launches eight new routes from Ukraine to Italy. An estimated 400,000 Ukrainians work in Italy, largely taking care of the elderly in the north.
Travelers arriving from coronavirus 'red zone' countries can now undergo PCR tests at Kyiv Boryspil, Kharkiv, Lviv and Odesa airports. One test costs between $50 and $75. Travelers must still download the Diy vdom tracking app. If the test results are negative, the lab will notify Ukraine's Public Health Center and the traveler will be released from self-isolation.
From the Editor: Passed over for the post of central bank governor, Bohdan Danylyshyn, chair of the NBU council, writes on Facebook that the entire 2014-2020 top leadership of the bank should resign. That would mean going back to the bad old days where bank loans went only to friends and family and deposits went out the back door to Cyprus and on to Cleveland. Hopefully, Kyrylo Shevchenko will not fall for this financial amnesia. With Best Regards Jim Brooke jbrooke@ubn.news