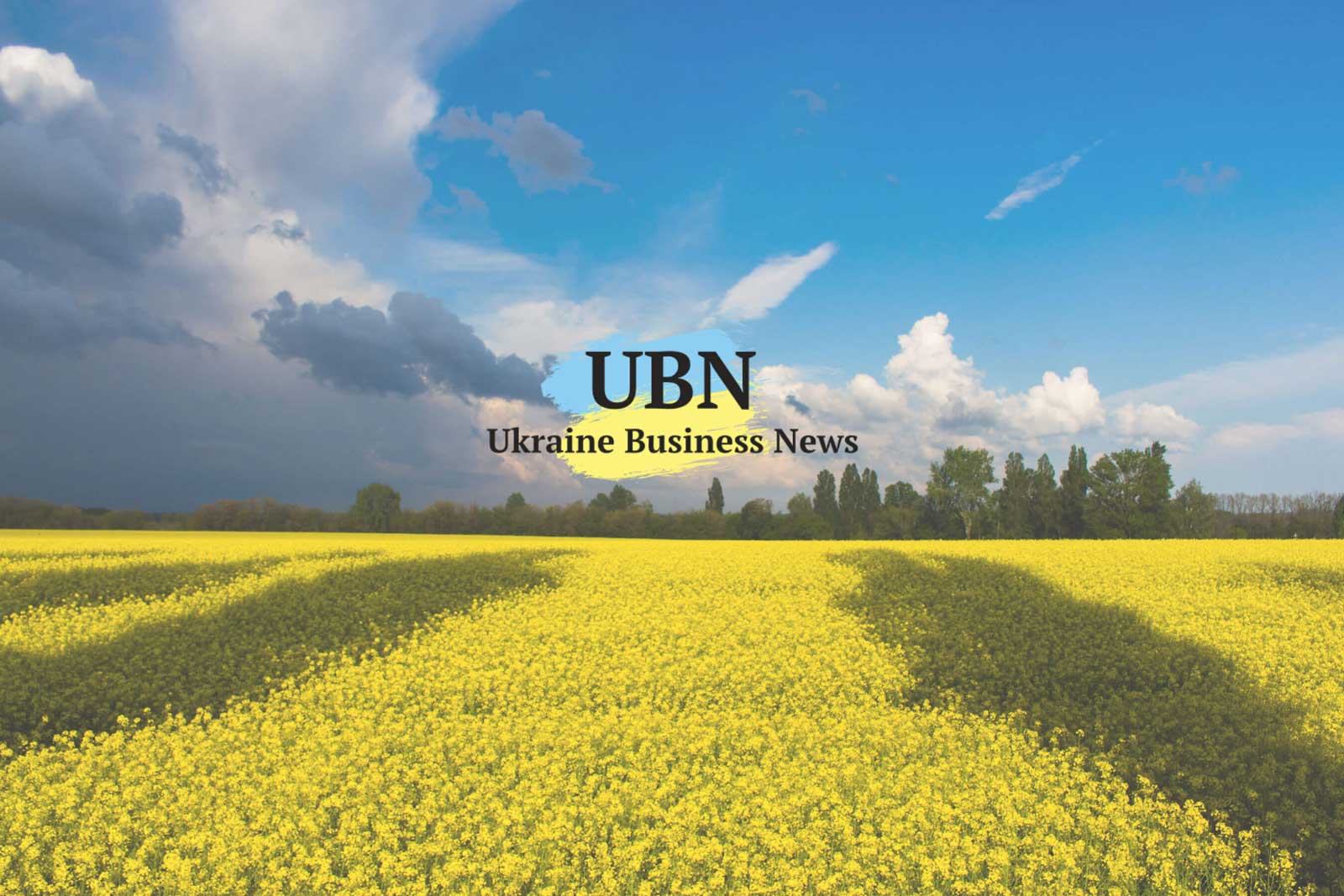 Tuesday, January 8
Metinvest to Boost Mariupol Steel Output by 14%...China Company Best for $32 Million Dredging in Ukraine's Azov?…Black Sea Fish Catch Jumps 64%...Nibulon Buys Black Sea Fish Cannery…French Company in Talks to Build 20 Coast Guard Cutters…Will US Harpoons Keep Russian Navy Whales at Bay?…US Navy Ship Enters Black Sea
Metinvest, Ukraine's largest private company, is investing to expand its Mariupol steel production by 14% this year. At Illich Steel, the nation's second largest metallurgical company, Metinvest plans to expand slab casting capacity to 4 million tons a year. At Azovstal, one of Ukraine's biggest steel rolling companies, Metinvest aims to produce 4.3 million tons this year. This combined production of 8.3 million tons would be 14% higher than the 2018 total of 7.3 million tons.
At Mariupol port, shipping volumes fell last year to 5.3 million tons, or 10% below 2017 levels. With the 2014 loss of most production from the Donbas, this 22-berth port operated last year at 28% of capacity. A second blow came in spring 2018 with Russia's opening of the Kerch Strait Bridge. Built with a 35-meter high central arch — half the height of the Suez Canal Bridge — the bridge is too low for 30% of the cargo ships that historically served Mariupol.
Despite these setbacks, the port administration plans $18.5 million in capital investment for Mariupol port, largely for dredging. On Monday, an international ProZorro tender closes for $32 million of dredging work on Ukraine's two Azov ports, Donetsk region's Mariupol and, 85 km to the west, Zaporizhia region's Berdyansk. Last year, three tenders for this dredging failed to draw the minimum of two applicants, apparently due to company fears that Russia could impound dredging vessels in the Kerch.
After dredging two Black Sea ports, China Harbor Engineering Company Ltd. may be best positioned to handle the geopolitical risk of the Azov. One year ago, it completed dredging a major section of Yuzhne port. Two weeks ago, China Harbor completed the first phase of dredging at Chornomorsk, the port's first dredging in 20 years. Now it is working on a second phase, designed to make Chornomorsk Ukraine's deepest Black Sea port. With this dredging, Ukraine Sea Ports Authority Chairman Rajvis Veckagans says: "The port will be able to receive large-tonnage vessels with a draft of up to 14.5 meters, such as Panamax and post-Panamax."
In addition to steel, the Azov is Ukraine's largest source of fish. Through November, the State Fisheries Agency reports, the Azov had twice the fish catch of the Black Sea: 16,100 tons from the Azov versus 8,300 tons from the far larger Black Sea. The Black Sea catch was up 64% over 2017 levels, possibly because Ukrainian fishing companies are shifting from the Azov. Maksym Martiniuk, who as Agriculture Minister oversees the Fisheries Agency, warns: "These successes were tarnished by the aggressive policy of the Russian Federation, which casts doubt on the continued unobstructed possibility of fishing in the Sea of ​​Azov."
In one new Black Sea fishing investment, Nibulon, the grain trader, recently bought at auction a Black Sea fish canning factory in Ochakiv, Mykolayiv region. Nibulon plans to restore and reopen the factory, and probably build a small fishing fleet at its Mykolayiv shipyard, 60 km away.
To raise Ukraine's naval presence on the Azov and the Black Seas, the Interior Ministry is negotiating with a French company to build about 20 coast guard cutters at a Ukrainian shipyard, Interior Minister Arsen Avakov writes on Facebook. Two weeks ago, the Interior Minister received the first two H225 French-made Airbus Helicopters from an order of 55 made last summer. The Ukrainian Sea Guard has about 40 cutters in the 30 to 35-meter range. Last week, the Sea Guard unit at Mariupol received an upgraded high-speed interceptor craft, a Project UMS-1000 PC 12 M-2, according to Jane's 360 news site.
Next summer, Ukraine's Navy is to receive two refitted Island-class patrol boats from the United States, says Ihor Voronchenko, commander of the Ukrainian Naval Forces. Also during this year, the Navy is to receive four Centaur-class and Gyurza M-class combat vessels, all built in Kyiv at the Kuznya na Rybalskomu shipyard.
To reassert Ukraine's right to free shipping on the Azov, a binational sea, the Poroshenko administration plans to send another Ukrainian Navy flotilla through the Kerch Strait – this time with international observers on board. On Nov. 25, Russian border service ships fired on three Ukrainian Navy boats south of the Strait. Ukraine's ships were impounded in Crimea and 24 crew members were sent to a Moscow jail where they await trial. Presidential advisor Yuriy Biriukov said last week: "Yes, our boats will continue [to go through the Strait]. We can't simply say: 'They intimidated us. We won't go there anymore.'"
President Putin goal is to stifle Ukraine's ports on the Azov, US Army Lt. Gen. Ret. Ben Hodges tells Washington's Military Times.  "They won't stop until they completely own the Sea of Azov and have choked out Ukraine's very important seaport of Mariupol," said Hodges, who commanded United States Army Europe until one year ago. "The next phase will probably be land and sea operations that would eventually secure maybe even Mariupol, but continue to take the Ukrainian coastline and connect Crimea back up to Russia along the Sea of Azov."
To check the Kremlin's aggression in the region, John Herbst, former ambassador to Ukraine, suggests the US supply Ukraine with Harpoon anti-ship missiles. Launched from land or sea platforms, these sea-skimming, radar-controlled cruise missiles travel at almost 900 km an hour and carry 221 kilo warheads. McDonnell Douglas built 7,500 Harpoons over the last 40 years. Now, the US has excess stocks. Herbst, director of the Atlantic Council's Eurasia Center, tells RFE/RL that the U.S. "has enough Harpoon missiles systems."
New US lethal aid to Ukraine will decided by March, predicts Herbst, who is based in Washington. Similary, Valeriy Chaly, Ukraine's Ambassador to the US, told Voice of America last week: "We expect further assistance in boosting our defense capabilities. These are arms supplies, including lethal weapons."
Freedom of commerce in the Azov and Black Seas may only be enforceable by the US Navy, which has defended freedom of shipping in the region since 1801-1805, when it defeated Barbary pirates off the coast of North Africa. On Sunday, the USS Fort McHenry, a US Navy landing ship with several hundred US Marines aboard, moved through Turkey's Dardanelles Strait into the Black Sea. From the Naples, Italy headquarters of the Sixth Fleet, Vice Adm. Lisa Franchetti, fleet commander, said "USS Fort McHenry's transit… reaffirms our collective resolve to Black Sea security."
For comments and story tips, Brooke is reachable at: jbrooke@ubn.news