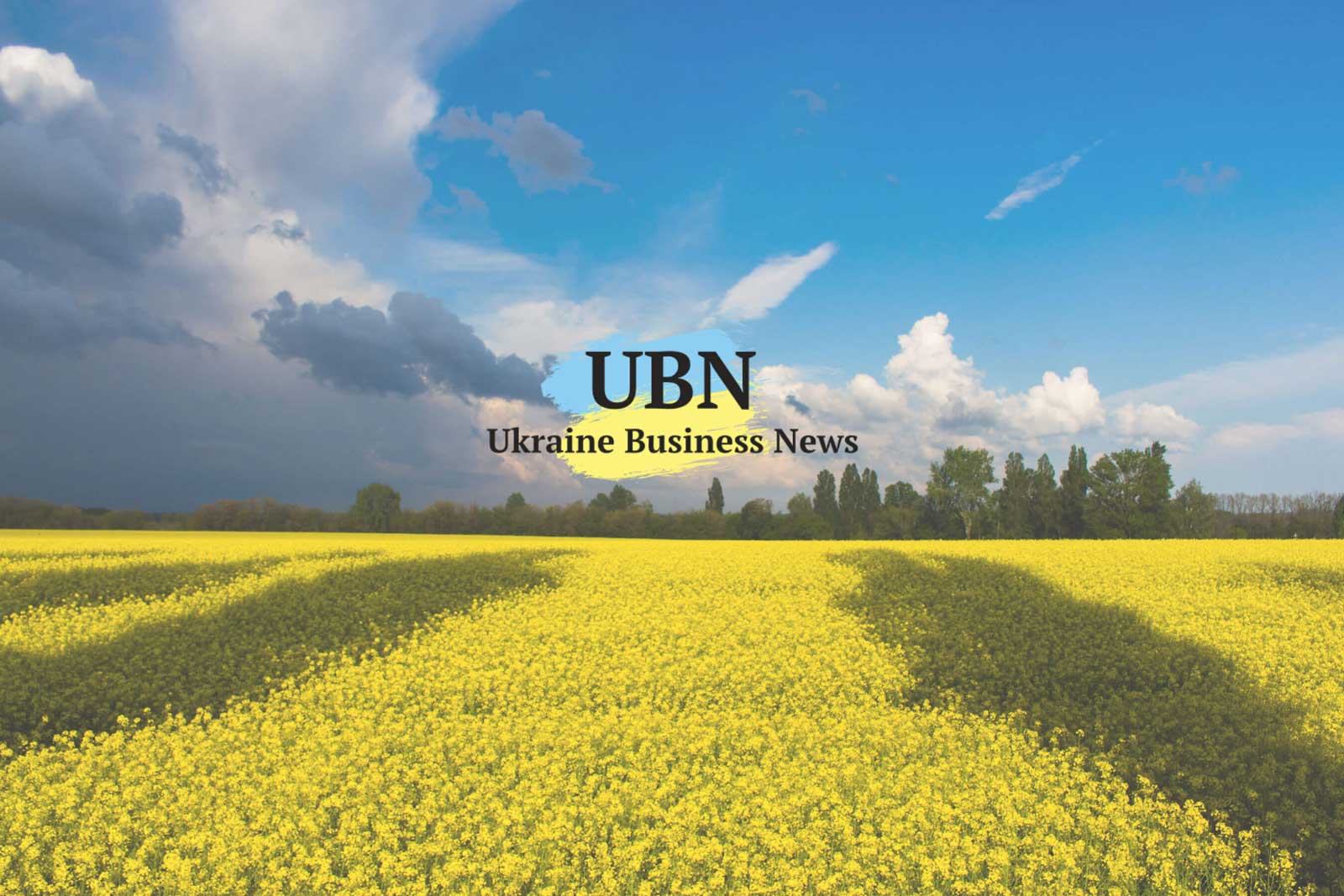 Ukraine cut its gas imports by one quarter last year, Naftogaz reports. Imports fell from 14.1 billion cubic meters in 2017 to 10.6 bcm. Domestic production – overwhelmingly in the hands of state-owned Naftogaz – increased last year by only 2.5%, to 21 bcm. At the same time, Ukraine's GDP grew last year by an estimated 3.4%. In this context, the most likely causes for the import drop were increased energy efficiency and shifts to other energy sources.
Foreign investment can renew Ukraine's small scale hydro power, Arne Jakobsen, CEO of AICE Hydro A.S., said Monday at the Norway-Ukraine Business Forum in Oslo. This year, AICE plans to bid in the privatization auction of the 90-year-old hydro plant in Pervomaisk, Mykolayiv. Inaugurated in 1929 with two German generators, the 2MW power station on the Southern Bug is the first of several small hydro plants up for privatization by the State Property Fund.
Ukraine has 64 operating small scale hydro plants and 100 more that can be restored, AICE says.Dedicated to reviving and modernizing existing plants, AICE aims at "combining Norwegian and Ukrainian competence within hydro energy." Norway is the largest user of hydropower in Europe, getting 98% of its electricity from hydro dams.
Europe's stampede toward electric cars is likely to increase the flow of good quality used cars for sale in Ukraine. Sweden has just joined Denmark, Ireland, the Netherlands, and Paris in promising to stop registration of gasoline and diesel powered cars in 2030. Norway starts such a ban in 2025. In the last two years, over 200,000 used cars came to Ukraine, stalling new car sales.
About 90 IT companies already are located in UNIT.City, Maksym Bakhmatov, managing partner of UNIT.City Innovation Park, writes in an Atlantic Council report titled: "Here's How to Nurture Risk-Taking Among Ukraine's IT Sector." Stressing the synergies and concrete benefits for entrepreneurs of working in the IT hub, he writes that 60% of the companies "are engaged in joint projects at the crossroads" of fintech, agritech, blockchain, and artificial intelligence.
Spinbackup, a San-Francisco-based cloud security solution provider with Ukrainian roots, has raised $1.5 million in a round led by bValue, a Polish venture capital firm, reports Ukraine Digital News. The deal was announced by AVentures Capital, a Kyiv-based venture fund which invested $500,000 in Spinbackup in 2017. Some of the new money will be used to hire high-level IT engineers for Spinbackup's R&D offices in Kyiv and Odesa.
Work at the Kherson and Mykolayiv shipyards doubled last year, to $22 million, reports Smart Maritime Group, owner of the yards. For a Dutch company, VEKA Shipbuilding WT BV, the yards are building hulls for two chemical tankers, the Nevada and the Nebraska. In addition to repairing 76 ships, the yards repaired an 80-ton crane, and manufactured 2,000 tons of steel structures for Southern Mining and Beneficiation Plant, or YuGOK.
Nibulon, the grain producing and exporting giant, moved 24% more cargo by river yoy, the company reports. Nibulon vessels made 660 trips, moving 2.8 million tons of grain and oilseeds. From Black Sea ports, the company aims to export a record 6 million tons this marketing year. Exporting for the first time to Finland, Denmark, Norway, Nibulon tripled the EU share of exports to 35%. Nibulon is building a Black Sea port complex in Ochakiv, Mykolayiv; a river transshipment terminal in Ternivka, Zaporizhia; and plans to build its latest Dnipro river port in Bilozerka, Kherson.
Kernel, the agriculture holding company, boosted its grain and oilseed exports by two thirds, to 3.1 million tons, in the first half of the current July 2018 – June 2019 marketing season, the company reports. The company increased its sunflower oil exports by 8%, to 777,000 tons, shipping largely to Iraq, India and China.
Salaries grew at more than twice the inflation rate last year, Stepan Kubiv, Minister of Economic Development and Trade, told the Rada. The average wage increased by 22.5%, compared to 9.8% inflation, he said.
A Czech company agreed to pay four cents on the dollar for $285 million of bad corporate loans held by the Deposit Guarantee Fund. Through an auction on ProZorro.sale, APS Holding is to pay $11 million for the paper from shuttered banks. Based in Prague, APS boasts on its website of "14 years of experience on the distressed debt market."
Czech Škoda JS may have been chosen for a $2.5 billion contract to build two nuclear reactors at Khmelnytskyi Nuclear Power Plant, reports Schemes, the RFE/RL investigative reporting program. However, Škoda is ultimately controlled by Russia's Gazprom, a fact that may prompt the government to veto the choice.
The EU backs construction of the two 1,000 MW reactors. To connect with the EU grid, power lines could be built either 250 km west to Poland, or 250 km southwest to Ukraine's Burshtyn 'energy island' In 1990, in the wake of the 1986 Chernobyl disaster, construction stopped on the two reactors, leaving one 75% complete and the other 28% complete. Two years ago, Korea Hydro & Nuclear Power signed an agreement to work on the project. More recently, Energoatom prepared a feasibility study with China National Nuclear Corporation, a state-owned company familiar with Soviet-era nuclear power designs.
Facing a labor shortage, the Czech Republic is considering doubling its Ukraine quota of work permits to 40,000, Tomáš Petříček, the Czech Foreigh Minister, tells Ukrinform prior to his visit to Ukraine this week.
Today, Petříček visits Mariupol as part of a EU delegation beefed up with European Investment Bank officials. "We are discussing EU financial assistance for road, rail and port projects," Viktor Dovhan, Deputy Infrastructure Minister, writes on Facebook of the Azov ports tour.
In December, Leo Express, a private Czech rail carrier, plans to launch a Prague-Krakow-Przemysl-Lviv train, according to Rynek Kolejowy, a Polish news site. Trains would run four times a day on the seven hour route. Asked about the train, Infrastructure Minister Volodymyr Omelyan tells the UBN: "We are ready to accept it." Separately, Czech Airlines plans to restore on May 30 its direct flights between Prague and Odesa.
Starting in April, Kyiv will have the power to tow cars from sidewalks, Mayor Klitschko tells Interfax-Ukraine. Police will be equipped with cameras to record violations, allowing towing. Cars that block pedestrians and baby carriages on sidewalks can be towed. With tourism growing from the EU, cars parked on sidewalks gives the capital a tawdry post-Soviet air. Enforcement of the new laws is expected to encourage drivers to use existing parking garages – and to encourage investors to build new ones.