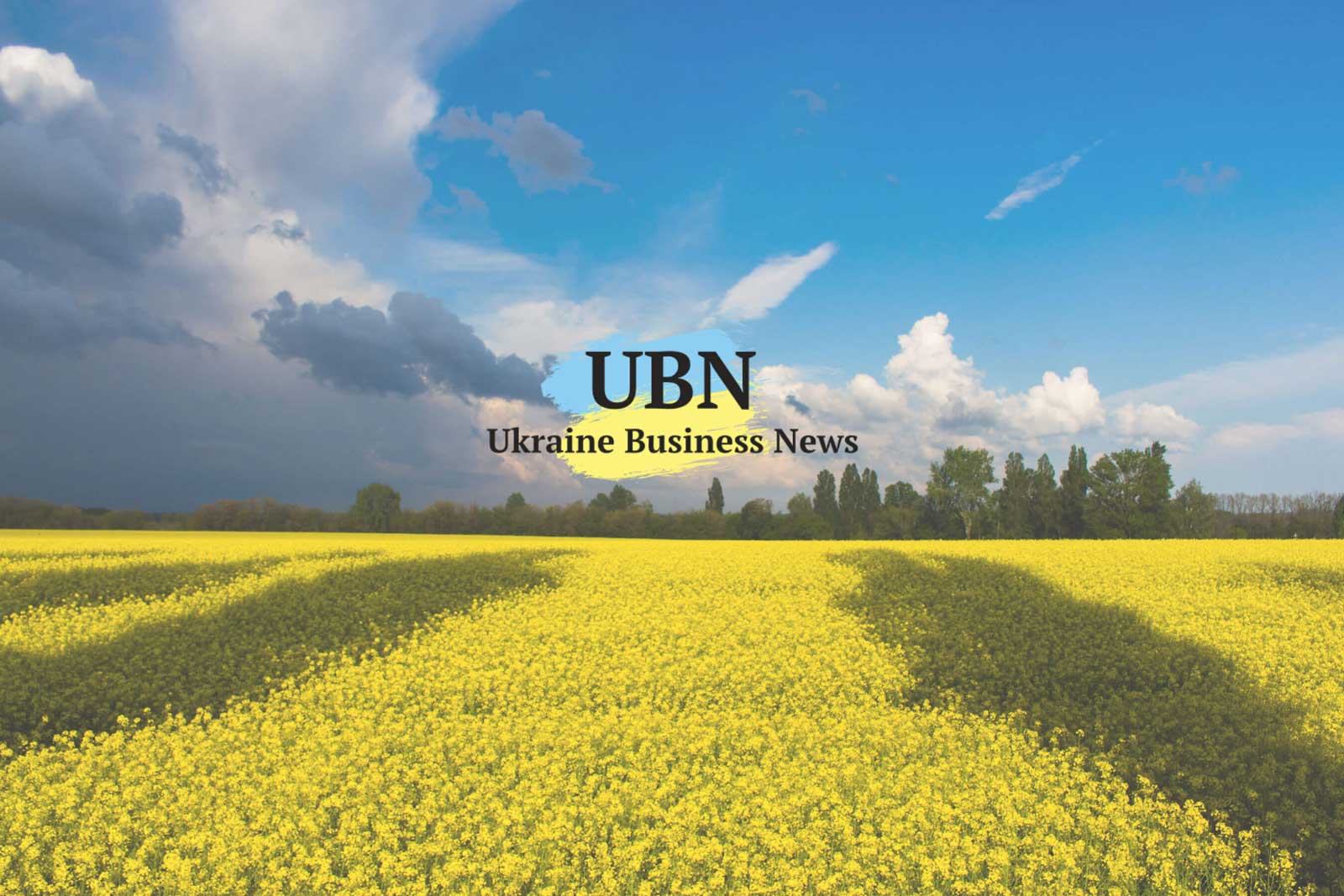 Tuesday, January 22
Israel, Ukraine Sign Free Trade Pact...Food Accounts for 40% of Ukraine's Exports…EU Wants Gazprom-Ukraine Gas Contract to be 10-Years, Big Volumes…Kremlin Nightmare Comes True: Gas Fire Near Kerch Bridge…Construction Starts This Spring on Boryspil's First Airport Hotel…Ukraine House Opens in Davos
Israel and Ukraine signed a free trade agreement Monday. The deal is expected to boost bilateral trade from the current level of $800 million to $1 billion in the early 2020s. Mostly beneficial for industry, the pact abolishes duties on 80% of Ukrainian industrial exports to Israel and on 70% of Israeli industrial exports to Ukraine. By contrast, Israel will cancel import duties for 9.2% of Ukraine's agricultural products, and Ukraine will abolish import duties for 6.8% of Israel's agricultural products.
Growth is expected for Ukraine's exports to Israel of grain and cereals (except wheat), dairy products, vegetable oils, oilseeds, and cigarettes. If trade grows as hoped, a Odesa-Haifa shipping route could be opened. Prime Minister Groysman noted on Facebook that Israel "is one of the top 20 prospective markets for our exports and is one of the main trading partners in the Middle East." President Poroshenko, who flew to Jerusalem to oversee the signing, said: "It will make goods of our countries cheaper – Ukrainian goods in Israel, and Israeli goods in Ukraine. Next, we launch a new agreement on trade services — and this is a great idea."
Food exports increased by 5% in dollar terms last year, hitting a record $18.8 billion, reports the Institute of Agrarian Economics. Farm products accounted for 40% of Ukraine's total exports. The largest share of food exports went to Asia – 43%. The EU took 33.5%. CIS countries took 10%.
The top 10 importers of Ukrainian food were: India – $1.8 billion; China — $1.1 billion; the Netherlands — $1.1 billion; Spain — $1 billion; Egypt — $890 million; Turkey — $801 million; Italy — $738 million; Germany $667 million; Poland — $657 million; and Saudi Arabia — $589 million.
A new Russia gas contract with Ukraine should be for more than 10 years, with commercially viable volumes to attract "a European company with high reputation," Maroš Šefčović, European Commision vice president for Energy, said after Russia-Ukraine-EU gas talks in Brussels on Monday. He gave Russian and Ukrainian negotiators a proposal with specific volumes, tariffs and investment levels and asked both sides to return to talks in May. Ten European companies and one US company are interested in operating the pipeline. None want to buy it.
With the existing 10-year contract due to expire at the end of this year, Ukrainian negotiators say Russia's strategy is to spin talks out as long possible. Ukraine's presidential elections in April and European Commission elections in May could win Russia allies. "Gazprom is delaying real talks in terms of transit in order to build Nord Stream 2 and then to have a different negotiating position," Yuriy Vitrenko, Naftogaz deputy CEO, tells Reuters. "Then they will say, 'We are okay without any Ukrainian transits at all'."
Without a contract, "there will be no transit of gas through Ukraine," Vitrenko said. Unlike the Russian gas shutoffs of 2006 and 2009, Ukraine will be able to meet its gas needs from other sources, he said. "This, first of all, an economic problem," he said. "There will be no income from transit, which is about $3 billion a year."
A massive gas fire on board two merchant ships anchored near the Kerch Strait killed at least 11 sailors Monday afternoon, Interfax reports from Moscow. One vessel, a liquefied gas tanker, was reportedly fueling the other ship when fire broke out. A safety lapse on the two Tanzanian-flagged ships was cited by Russian official as the probable cause of the fire, the agency reports. The two ships were about 16 miles from Crimea's southeastern tip, an area where ships have been backed up since Russian border control forces started inspecting ships last spring. The Kremlin alleges there are bomb threats to its new $3.7 billion bridge.
This spring, construction starts on Kyiv Boryspil's first airport hotel, Pavlo Riabikin, the airport director general, tells Interfax-Ukraine. He says permission has been granted for two hotels, with a near term goal of a total of 200 rooms. "Two more companies are interested," he adds. "Therefore, we consider four potential hotels. Construction work at one of them will start this spring."
The number of Ukrainians living in Lithuania jumped by 42 percent last year, outstripping Russians and Belarussians to become the largest group of foreigners living in the Baltic nation, according to Lithuania's Migration Department. The top three nationalities of foreign workers now are: Ukrainians — 16,873; Russians — 12,433; and Belarussians – 12,162. Similarly, Lithuania's Social Security and Labor Ministry reports that last year Ukrainians received most Lithuania's multi-entry labor visas and its temporarily work permits – about 60% in both cases.
With Baltic travel demand growing, Ukrzaliznytsia is doubling the frequency of its "Four Capitals" Kiev-Minsk-Vilnius-Riga train. Starting Jan. 30, the train will run twice a week. By air, Wizz Air flies from Kyiv Sikorsky and Lviv to Vilnius. Ryanair and UIA fly from Boryspil to Vilnius.
Kyiv's Central Passenger Station, a rundown landmark used by 100,000 people a day, may join Mykolayiv Station as a candidate to be managed by a private concession, Infrastructure Minister Volodymyr Omelyan writes on Facebook. Noting diplomatically that the station and its surroundings "do not correspond to the honorary title of a Kiev business card," Omelyan says an interagency meeting will be held next month to discuss proposals "to turn this object into a modern, tidy, comfortable and safe public space." This year, Ukrzaliznytsya plans to create a station management operator and to offer tenders for transferring rail stations to concessions. With the new Boryspil Express train to Kyiv's main airport, commercial real estate values in the immediate vicinity are expected to rise.
The Ukraine House in Davos opened with Alexa Chopivsky, the executive director, urging investors Monday to look at "Europe's last substantial emerging market." With Chopivsky leading an organizing committee of five women professionals, the House started with an evening panel dedicated to "Female Profiles in Courage." Moderator, Elliot Gerson, executive vice president of the Aspen Institute, urged attendees to avoid 'manels', or all-male panels, a common conference curse in Kyiv.
Olga Kudinenko, founder of Tabletochki, a foundation supporting a children's cancer hospital in Ukraine, said that attitudes toward charities are modernizing in Ukraine. But, recalling backbiting comments by other women about her initiative, she said Ukrainian professional women need to learn to support each other more. She also said Ukrainian men can be emotional cripples, citing 'awful' statistics of men who abandon their families when a child falls ill.
Alaa Murabit, a Libyan-born peace worker, said that solutions to international conflicts have far better chances of survival if women are involved in core roles. Admitting that peace work failed in her native Libya, she said traditional forces pushed women out, often violently. Libya, now in its eighth year of civil war, highlights how there are often short windows of opportunity to settle conflicts — before battle lines become entrenched.
For comments and story tips, Brooke is reachable at: jbrooke@ubn.news