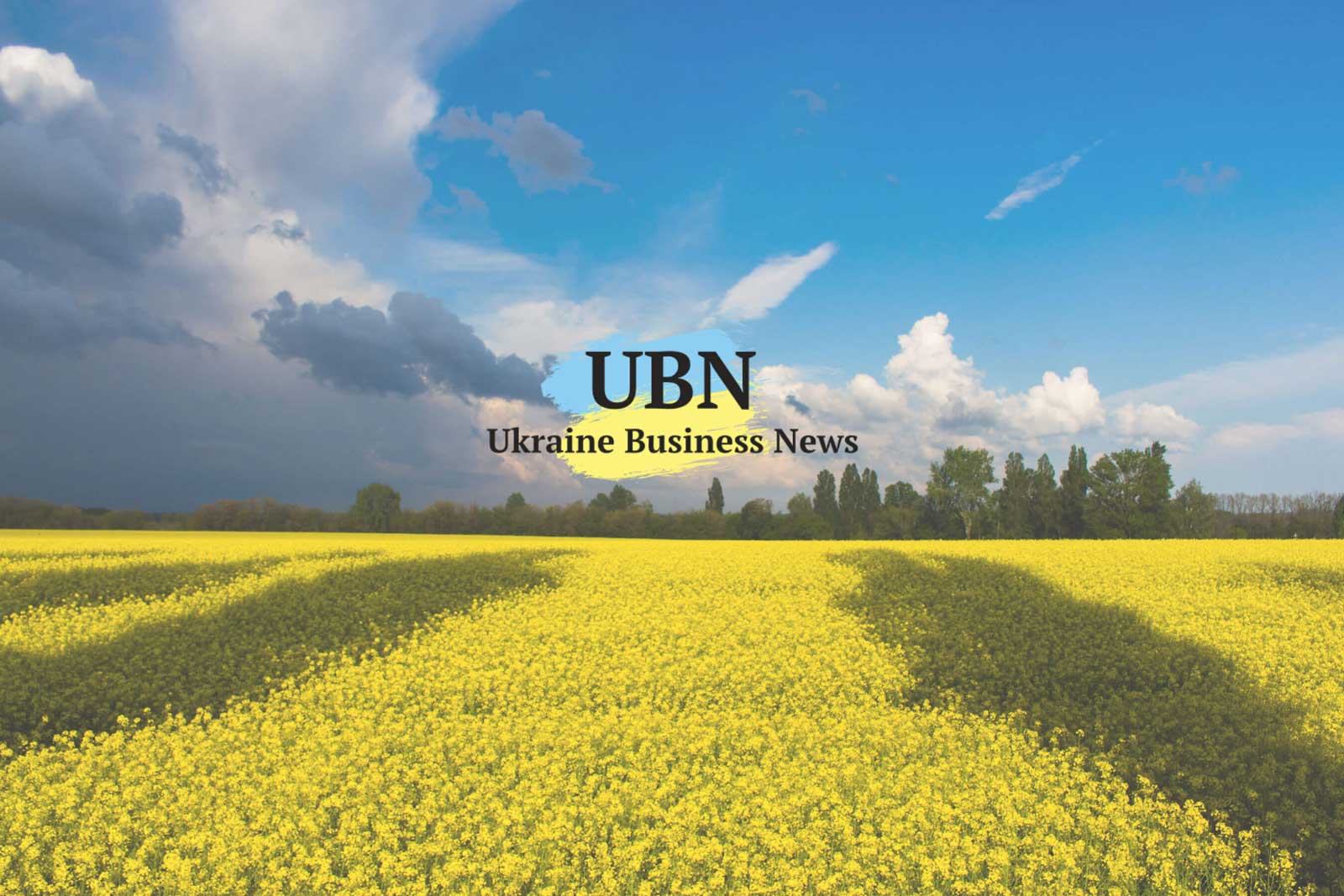 Tuesday, January 15
US Sanctions Threat Against Nord Stream 2 Contractors Is 'A Turning Point'…Cadbury Sues Zurich For $100 Million NotPetya Virus Claim…Ukraine Wants to Revive Nigeria's Largest Steel Mill…KPMG Nearly Doubles Ukraine Staff…Passengers Return to Odesa Seaport
Washington's sanctions threat against European companies building Nord Stream 2 is hitting the Achilles heel of the Russia-Germany gas line, according to two Ukrainian energy experts interviewed by UNIAN. "If the US imposes sanctions, then the probability of Allseas abandoning the project is 99.5%," Oleksandr Kharchenko, director of Kyiv's Energy Industry Research Center, says of the Swiss-based offshore pipeline and platform company. Referring to the 3,000-employee multinational, he said: "If Allseas falls into the sanction list, then for the organization it is a disaster, since most of the world's oil industry workers will not work with it."
Sanction threats made to pipeline companies last week by US Ambassador Richard Grenell mark "a turning point," Mykhaylo Honchar, president of Kyiv's Center for Globalization Strategy XXI, tells UNIAN. "Without their participation, neither Gazprom nor its European partners will be able to build a pipeline," he said, noting that neither Russia nor China have the underwater pipeline laying technology. "Not many companies in the world do this. You do not need to hit on Gazprom. You need to hit on contractors. And this is a clear and correct action by the United States."
Bundestag deputies angrily attacked the threat Monday, with several accusing the U.S. Ambassador of acting like a postwar Allied High Commissioner. German Foreign Minister Haiko Maas said: "Questions of European energy policy should be decided in Europe, not in the United States." In reality, Germany worked to block implementation of EU resolutions against the gas line. Seeing the sanctions threat as real, UNIAN's Nana Black puts them in the same league of the shoulder held missiles the Trump Administration now provides Ukraine, writing: "This is more serious than the Javelins."
Cadbury owner Mondelez is suing Zurich Insurance for its refusal to pay a $100 million claim relating to the NotPetya virus outbreak in 2017, reports the Financial Times. Spreading largely from malware on a Ukrainian accounting firm server,  NotPetya rendered 1,700 company servers and 24,000 laptops "permanently dysfunctional" around the world, Mondelez says in a suit filed in Illinois. Zurich has refused to pay, citing an exclusion clause for a "hostile or warlike action" by a sovereign power, or people acting on their behalf. Reportedly emanating from Russia, the virus caused Danish shipping giant Maersk $300 million in losses and British consumer goods company $130 million.
KMPG nearly doubled its Ukraine head count last year, adding 289 employees. Revenue increased by 39% to UAH 473 million, or $17 million. The Kyiv office attributes the growth to demand for advisory services by companies moving to EU standards.
Ukrainian banks continue restructuring, cutting the number of branches last year by 10%. Of the net loss of 980 branches, most were closed by three banks: Oschadbank — 575 branches; PrivatBank – 222; and Ukrsotsbank — 178. The National Bank of Ukraine lists the three banks, all private, that most increased branches: Alfa-Bank — 65 branches; TASkombank – 32; and Ukrbudinvestbank — 20 branches. The banks with the largest branch networks in Ukraine are: Oschadbank – 2,630; PrivatBank – 2,021; and Raiffeisen Bank Aval — 503.
Ukraine's state company Vazhmashimpex wants to revive Nigeria's largest steel mill, Ajaokuta Steel Company Ltd., located midway between Abuja, the capital, and Warri, a major port on the Gulf of Guinea. China's Civil Engineering Construction Corp. is rebuilding the railroad to the coast. Yevhen M. Kozik, chief director of Vazhmashimpex, recently talked with political leaders in Abuja about reviving the nationalized mill and then met with Ukrainian engineers working at the site. Referring to the Soviet project from the 1980s, Valerii Aleksandruk, Ukraine's Ambassador in Abuja, assures Leadership, a Nigerian news site: "The plant was designed and built by Ukrainian engineers."
The ranking of Ukraine's biggest ports emerges from statistics for 2018 cargo volumes released by the Seaports Administration. The top five are: Yuzhne (Odesa region) – 43 million tons; Mykolayiv – 29 million; Odesa – 21.7 million; Chernomorsk (Odesa region) – 21.5 million; and Mariupol (Donetsk region) – 5.9 million. With Odesa's volumes down 10% last year, the 'Pearl of the Black Sea' – now plagued by corruption allegations – seems fated to fall this year to fourth place.
Russia can cut off Mariupol, Ukraine's fifth busiest port, by rail as easily as by sea, Andriy Klymenko, chief editor of blackseanews.net news, warns in an interview with apostrophe.ua. The rail line from Mariupol travels 75 km northeast to Volnovakha, "which is almost the frontlines," he says. Lumping Ukraine's two Azov ports together, he says: "Losing the production of Mariupol and Berdyansk [would be] a huge loss in GDP. We send 30%-40% of our metal exports from there. This is a loss of 1-2% of the nation's GDP. We need to consider this very seriously." The Berdyansk rail line, departing 80 km to the west of Mariupol, travels northwest to Zaporizhia.
VARAMAR, the Odesa-based shipper, is offering a new service – a monthly sailing between Odesa and the Middle East and Asia of a ship capable of handing such oversized cargo as oil and gas rigs. Probable destinations include: Jebel Ali (UAE), Dammam (Saudi Arabia), Jeddah (Dubai), Sohar (Oman), Mumbai, Karachi, Singapore, Shanghai and Musan (South Korea). Well positioned for the forecast rise in oil and gas investment in Ukraine this year, the new shipping line already has brought oil rigs from the Middle East and UAE. 
In a bright spot for Odesa, seaport passenger terminal, one of the largest on the Black Sea, returned to life last year. Passenger numbers jumped to 321,647 last year, from 1,750 in 2017. Overall, Ukraine's boat passenger traffic jumped by 170% last year to 515,593. Domestic traffic – largely on the Dnipro and along the Black Sea coast – tripled to 464,503. Foreign traffic increased by 9%, to 51,090. Sixty of all boat passengers used Odesa port.
With river traffic returning to fashion, the volume of cargo moving on the Dnipro increased by 22% yoy, to 10 million tons in 2018.
For the Gdansk-Odesa 'GO Highway' project, Ukraine will spend $143 million this year to build, repair and expand highways running north and west from Odesa and Mykolayiv, Prime Minister Groysman writes on Facebook. The spending is part of Ukraine's larger $2 billion road budget this year, a post-Independence record.
Road crashes dropped 8% last year to 150,120, due to tougher laws and penalties, Olexiy Biloshitsky, the first deputy head of Ukraine's patrol police, writes on Facebook.  The highway death toll dropped by 2.4%, to 3,350, and injuries dropped by 11%, to 31,000. Last year, Ukraine introduced stricter speed limits in cities and higher fines for speeding, drunk driving and other moving violations.
For comments and story tips, Brooke is reachable at: jbrooke@ubn.news