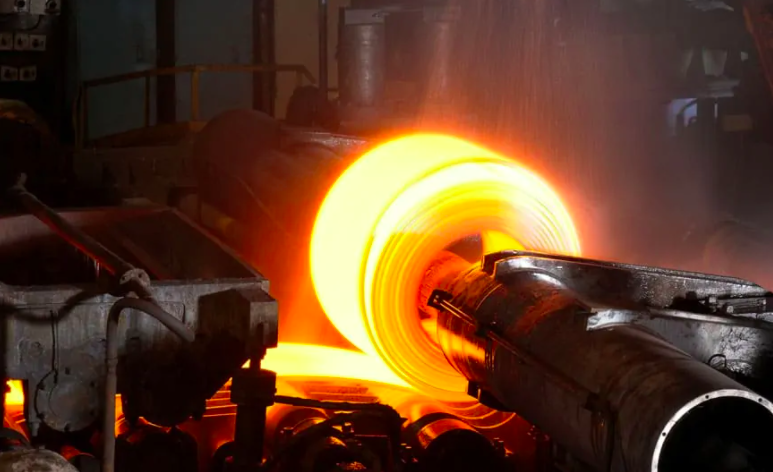 Tuesday, January 12
Steel Grew in 2020…GDP Growth Pushed Off To Spring…Chinese Vaccines for 2.5% of Ukraine's Population by June 1…Ukraine Will Spend $20 billion to Service Debt This Year…Ukroboronprom Puts Up For Lease 5 Parus…US Treasury Sanctions 7 Ukrainians…Nearly Half a Million 'New' Cars Flood Urkaine
Despite the global recession, Ukraine's steel companies increased rolled steel production by almost 1% yoy, to 18.3 million tons. Steel smelting decreased by 1.4% to 20.5 million tons. But pig iron production increased by 1.5% to 20.4 million tons, according to Ukrmetalurgprom, the industry association. Metals are one of Ukraine's top four exports, a group that includes food, IT, and migrant labor.
Consumer prices grew 5% last year, inside the government's inflation target range and slightly higher than in 2019, the State Statistics Service reported yesterday. Previous annual inflation rates were: 2019 – 4.1%; 2018 – 9.8%; 2017 – 13.7%; 2016 – 12.4%; 2015 – 43.3%. Oleksiy Blinov, Alfa-Bank Ukraine's head of research, predicts on Facebook that Ukraine's annual inflation rate will rise to 6% this month and 7% in February.
Ukraine's economic recovery will be slower than expected, coming in the spring, the Economy Ministry predicted yesterday. Reversing an earlier prediction of economic growth in the first quarter of 2021, the Ministry now forecasts GDP shrinkage by as much as 3% yoy in the January-March period. The Ministry blamed "declining strength of most foreign trade (especially services) [and] constant fluctuations and changes in working conditions in 2020, continued restrictions associated in the fight to control the coronavirus pandemic." According to the Ministry, Ukraine's GDP contracted by 4.8% last year.
The first 700,000 coronavirus vaccines could arrive in Ukraine by the end of February, Valeriy Pechayev, CEO of the importing company, Lekhim, told reporters yesterday. Contracted to import 1.9 million doses from China's Sinovac Biotech, Pechayev predicted that the second batch, 1.2 million will arrive in May. Given that the vaccine has to be administered twice, this contract would cover vaccinating 2.5% of Ukraine's population. "We have invested €10 million in organizing the production of the vaccine at our plant in Kharkiv," he said. "In 2022, we plan to start the production of the finished form of this vaccine."
During the first weekend of the 'enhanced quarantine' the National Police issued fines to 1,658 violators – 1,314 shops, 264 restaurants, 40 shopping centers and 22 fitness centers. In addition, 3,658 people were fined for violating rules mandating masks in enclosed public spaces. This level of quarantine runs through Sunday night Jan. 24.
After a 3-week break for the holidays, the IMF's Europe Office resumed video talks yesterday with Ukraine's government to revive the Stand-By Arrangement signed last June. The program revision was to take place last July, but was put on hold after President Zelenskiy purged the central bank. Ukrainian officials say talks now are on track, and they hope to get a second $700 million tranche by March. Prime Minister Shmygal wrote yesterday on Facebook that the talks "will open opportunities for Ukraine to receive the next tranche."
Ukraine will spend $20 billion this year to repay principal and pay interest on its public debt, according to Finance Ministry figures. About 72% will go to repay domestic debt and 28% to repay foreign debt. Peak payment months are: March — $2.5 billion; June — $2.7 billion; and September — $3.6 billion. About 25% will go for interest payments, and 75% for repaying principal, the Ministry posted two weeks ago on Facebook.
Ukroboronprom, the state arms production conglomerate, and ProZorro.Sale, the online auction platform, signed an agreement yesterday to put up for auction leases on 250 properties around the nation with a total floor space of 380,000 square meters, Mustafa Nayem, assets director of the conglomerate, wrote on Facebook. For comparison, this unused, non-manufacturing space is five times larger than the total office space of Kyiv's Parus office building. Looking ahead, Nayem told reporters at press briefing: "Currently, it is almost 2 million square meters that can theoretically be leased."
Details of the properties are posted on the Ukroboronprom site under Assets- Investment Property for Rent. These details, plus the mechanics of the auctions, also will be posted on the site of Prozorro.Sale. Yuriy Gusev, Ukroboronprom's new CEO, said State Watch, an NGO, found that the holding company loses $130,000 a month due to under market rents set 15 years ago by three Kyiv companies – Artem, Mayak, and Radar.
Looking at Ukroboronprom's 137 enterprises, Gusev writes: "Some will go for privatization, because they produce non-military products, and some will cease to exist." Of the 137, only 28 –or 20% — make money, he writes on his Ekonomichna Pravda blog. In a major mismatch, Ukroboronprom meets only 36% of the armaments needs of Ukraine's military and 70% of the conglomerate's revenue comes from exports. One candidate company for closing – or a major turnaround — produces components for Soviet submarines. Ukraine's only submarine, the Foxtrot class Zaporizhia, was seized by the Russian Navy in Sebastopol in 2014.
In the first six months of a government-mandated program of online leasing of state and city properties, more than 5,000 auctions have been held, Svitlana Panaiotidi, deputy economy minister, told reporters yesterday. So far, 400 government entities, included the State Property Fund, have joined the system. Although some auctions have failed, one easily understandable success stands out: an auction for 10 square meters of retail space at Boryspil Airport. Bidding for monthly rent started at $183. It ended at $2,917.
The US has added seven Ukrainians and four media sites to the Specially Designated Nationals and Blocked Persons List for attempting to interfere in the 2020 presidential election, the US Treasury Department announced yesterday. The list includes Oleksandr Dubinsky, Rada member from President Zelenskiy's Servant of the People party, who previously worked as a host on 1+1 TV, owned by Ihor Kolomoisky. Others include former chief prosecutor Konstantin Kulyk, former diplomat Andriy Telizhenko. They "were part of a Russia-linked foreign intelligence network associated with Andriy Derkach," Secretary of State Michael Pompeo said yesterday. He said Derkach, a Rada member, "has been an active Russian agent for more than a decade." People on the sanctioned list cannot do business with Americans or American businesses and their properties in the US are blocked.
Imported used cars accounted for 80% of the 438,900 first time car registrations in Ukraine last year, reports Ukrautoprom, the vehicle industry association. Last month, about 40,000 used cars were registered, the highest monthly number in almost two years and 31% more than in Dec. 2019. In 2020, 353,400 used cars were registered for the first time, down 13% from the 2019 level. In 2019, a tax amnesty for illegally imported cars provoked a one-time surge of registrations.
Traffic congestion increased in Kyiv last year by about 5%, reports the Center for Transportation Strategies, citing the City's Traffic Center. Traffic on Kreshchatyk increased by 5-10%. Traffic Brovarskyi Avenue, a major east-west artery connecting east bank residential high rises with the city center increased by 17 to 24%. Slowing driving speeds are attributed to: more cars, reluctance to use buses and the Metro during the coronavirus pandemic, and poor traffic management by the City.
Editor's Note: Kyiv's iron fisted mayor is surprisingly limp wristed when confronting traffic jams. Every day at rush hour, drivers inch into intersections as lights turn yellow. They do not block traffic lanes because they are inherently evil. They do it because they know they will get away with it. The other day in Manhattan, my 30-year-old son James sailed through a red light on a bicycle. A New York City policeman immediately collared him and issued a $100 fine. Much bigger fines await drivers who "block the box" – get caught in an intersection after a traffic light changes. It is odd that Mayor Klitschko, who lived in Germany during his boxing days, is so laissez faire about Kyiv's worsening rush hour traffic chaos. With Best Regards, Jim Brooke