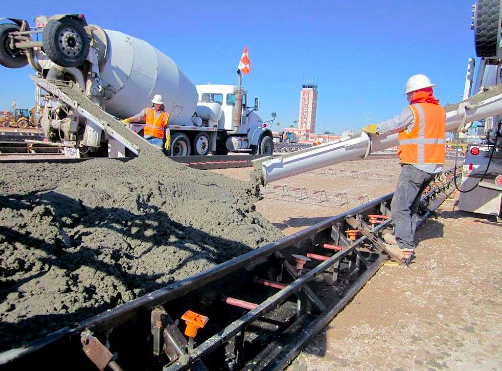 Through 2023, €4.5 billion in low interest loans have been committed to support 39 infrastructure projects to upgrade many of Ukraine's highways, ports, airports, and railroads to EU standards. Largely designed to speed freight and passengers on east-west lines between Ukraine and the EU and to move export goods to the Black Sea ports, the aid is coordinated by the European Commission and is composed of European Investment Bank and World Bank loans and some grants, Infrastructure Minister Volodymyr Omelyan tells reporters.
 The building package includes: 13 highways — €2.15 billion; nine ports — €873 million; nine rail — €851 million; six airports — €470 million; and two river projects — €112 million. Several projects will be open to public-private partnerships.
The rail money will largely be spent on upgrading about 280 km of track leading to Ukraine's EU neighbors and electrifying 250 km on two lines feeding Mykolayiv port. Electric locomotives are three times as energy efficient as diesel locomotives. About 45% of Ukraine's 22,300 km of track is electrified with overhead wires.
With EU aid, Hungary is preparing to build a 4-lane expressway to its Záhony crossing with Ukraine, at Chop, Zakarpattia. Mukachevo.net reports that three Hungarian companies are to build the project, an extension of the M4 east-west highway from Budapest. This could cut the Uzhogorod-Budapest drive to three hours. Hungary has expressways to all of its seven neighbors, but Ukraine. Separately, Poland is building a 4-lane expressway from Warsaw through Lublin to Hrebenne, a Polish border town facing Lviv's Rava Ruska crossing.
By the end of February, Poland and Ukraine are to reach agreement on trucking permits and rail freight, their infrastructure ministers promise. On Thursday, Volodymyr Omelyan met in Kyiv with his Polish counterpart, Andrzej Adamczyk. With trade booming, Ukraine wants Poland to raise its truck permits from the current level of 165,000 for 2019. As Polish truckers are not interested in cross-border work, the two sides agreed to open Ukrainian rail infrastructure projects to Polish investors. One project would be the construction of a multi-modal 'dry port' in Kovel, a rail hub in Volyn region, 90 km east of Chelm, Poland.
Ukraine's GDP grew by 3.4% last year, reports Stepan Kubiv, Minister of Economic Development and Trade. Ukraine's GDP grew by 2.5% in 2017 and by 2.3% in 2016. The 2018 growth is the highest since 2011 when growth was 5.5%.
One quarter of Ukraine's 77 banks – 20 small and medium entities – are 'unviable', reports the National Bank of Ukraine. After a study of the market's 40 small and medium banks, Ekateryna Rozhkova, the the bank's First Deputy Governor, reports: "The main problem for small banks is the lack of a development strategy and, as a result, the unviability of the business model. Another important issue is the source of funds to support the bank's capital." After the 2014 financial crisis, the central bank closed half of Ukraine's banks.
Investments per ton of liquid steel have doubled since 2014, to $29.10 per ton today, Alexander Kalenkov, head of Ukrmetallurgprom, the metals trade association, tells the Ministry of Industry. The investments largely go for cutting costs and cutting environmental emissions. In one big investment, Metinvest is investing $1 billion in Zaporizhstal, the nation's fourth largest steelmaker, largely to builder-new converter blast furnaces.
 Thieves steal copper telephone wires from Ukrtelecom at the rate of eight kilometers a day. The company, the largest fixed-line operator in Ukraine, reported that almost 3,000 kilometers of cable were stolen last year. Thieves were responding to world copper prices which were $3 a pound for much of last year, 50% above the $2 lows of October 2016. Many thieves were repeated offenders and 30% of replaced wires were stolen, the telephone company says. Last August, Ukrtelecom launched a pilot program to move affected landline subscribers to cell service.
Russia's interference with Ukrainian shipping in the Azov is costing Ukraine $350 million, Infrastructure Minister Omelyan says. Faced with delays costing $10-50,000 a day, shippers are shifting to Ukraine's Black Sea ports, shunning Berdyansk and Mariupol, Ukraine's big Azov ports. Last week, US envoy to Ukraine Kurt Volker told reporters the Trump Administration is considering imposing sanctions this spring against Russian ships servicing Russia's Azov ports. Last week, a EU fact finding mission visited Berdyansk and Mariupol. On Feb. 18, the European Commission is to discuss sanctioning Russia for blocking freedom of shipping in the Azov, a binational sea by treaty.
 Russian interference with merchant shipping on the Azov cost Berdyansk port $4.6 million last year, Port Director Alexander Troshchenko told a visiting EU delegation last week. "In 2018, metal and clay [shipments' were completely lost – $840,000," he said. In response, he said the port activated a new grain handling unit and shipped 200,000 tons of grain.
 With $2 billion in American, European and Chinese windpower investment planned for Ukraine's Azov Sea coast, Troshchenko pitched visiting EU and European Investment Bank officials for financing for a German-made Liebherr LHM 550 mobile harbor crane to unload and store wind turbine blades. Logistics operator Holleman Ukraine is considering building a warehouse at Berdyansk for wind power equipment. Denmark's Vestas Wind Systems A/S, General Electric Wind Energy and China Machinery Engineering Corporation are already using Berdyansk, the closest port to the three largest wind projects. In the last year, 12 ships with oversized wind turbine cargo docked at Berdyansk.
Despite Russian pressure on shippers, Mariupol continues with its modernization plan, building a grain terminal capable of handling 2.5 million tons a year, Port Director Alexander Oleinik writes on Facebook. He says half of the foundation has been laid, four of the 10 silos are rising and a rail link is being built. "I have no doubt that the amount of grain transshipment in the Mariupol port will increase significantly," he writes of the port, which until last year handled 10% of Ukraine's steel exports. Last year, overall cargo was down by 10% as the number of ships dwindled in the second half.
Visiting European officials, including the foreign ministers of Denmark and the Czech Republic, were lobbied by Mariupol officials last week for aid to rebuild national road N-08, the only road linking the industrial center of the Azov with the rest of Ukraine. Last year, 20% of the 210 km road from Mariupol to Zaporizhia was rebuilt. About $120 million is needed to finish the job.