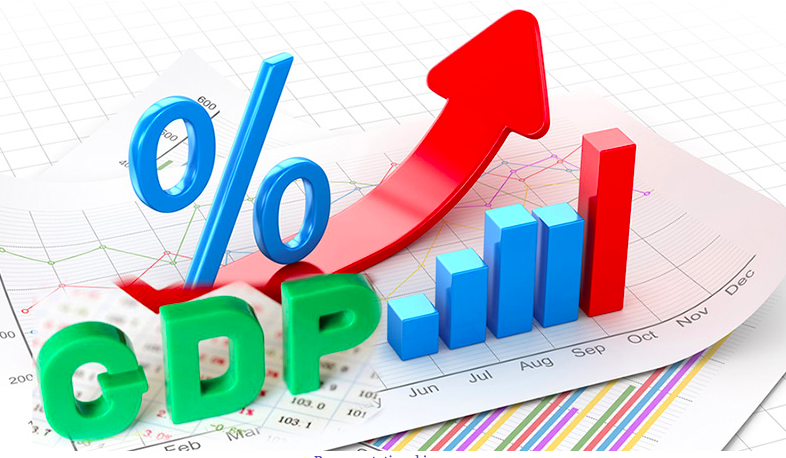 Tuesday, December 24
Ukraine's Macro Wins Praise, at Home and Abroad...Foreigners Keep Piling Into Hryvnia Bonds...Dragon Spreads it Wings: Buys Lviv Bank, Kharkiv Warehouse...Farm Land: A Denmark Missing from Title Registry...Car Imports Jump 45%, to $3.3 Billion
Ukraine's "macroeconomic situation is as good as it gets," writes ICU bank in a look ahead to 2020. ICU notes: "GDP real growth is staying within the 3-4% range, debt/GDP ratio is poised to decline below 50%." ICU writes: "Inflation should slow to 4.9% y-o-y by year-end 2019, thanks to the strong hryvnia, low oil and gas prices, and good grain harvest."
ICU sees more cuts to interest rates by the central bank. "In real terms, the key rate will drop to below 7% by the end of 1Q20 and further to 5% by the end of 2020," the bank writes, citing post-inflation rates. "Nevertheless, NBU's key real rate is likely to stay 200-250 bps higher than policy rates of Ukraine's high-yielding peers by end-2020."
Reuters highlights this year's 31% return on Ukraine government hryvnia bonds in a year-end global wrap up story titled: "The best year financial markets have ever had?" Reuters writes: "A new president and a new reform agenda have seen Ukraine's hryvnia UAH= rocket 19%."
Foreign investment in Ukraine's hryvnia government bonds jumped by 5% last week, or $232 million, to a total of $5 billion, reports the National Bank of Ukraine. Since the start of the year, foreign investment in the bonds has grown 18-fold.
ICU bank writes: "Foreign positioning has built up to a substantial 24% of total outstanding (excluding the NBU). We don't see this as an issue yet, as it has still some way to go towards 28-30%, closer to higher levels of the regional peers. We expect foreign inflows of US$2-2.5bn equivalent into UAH paper incoming mostly in 1H20."
Fighting the world's fastest appreciating currency, Ukraine's central bank bought $565 million on the interbank currency market last week, a record amount for 2019. Seeking to weaken the hryvnia, the bank bought almost $900 million in November. The hryvnia now trades at 23.28 to the dollar, 17% stronger than its Jan. 10 low this year of 28.03.
Retail up 10%, exports up 13.5%, investment up 14%, and construction up 20% — these sectors powered Ukraine's 4.1% GDP growth in the third quarter. Pulling Ukraine down was a .4% drop in manufacturing. Concorde Capital expects Ukraine's GDP will end this year up 3.5% y-o-y, compared to up 3.3% y-o-y in 2018.
Manufacturing is pulling Ukraine's economy back in the last quarter. Manufacturing fell 5% y-o-y in October and 7% y-o-y in November. With China's slowdown causing a worldwide drop in iron and steel demand, Ukraine's key metallurgy sector was down 15.4% y-o-y in November.
Flexibility will the hallmark of a new Labor Code, planned to be introduced next month in the Rada as 'The Employment Promotion Bill,' Timofey Milovanov, Minister of Economic Development, Trade and Agriculture, writes on Facebook. Student employment contracts, probationary periods for new employees, digitized work books, and rules for part time workers and consultants are among the changes designed to make it easier for employers to hire and fire.
Dragon Capital and an unnamed private investor are buying Lviv's Idea Bank from Poland's Getin Holding S.A., the Kyiv-based investment bank reports on its website. According to a Getin Holding report on the Warsaw Stock Exchange, the sale price is about $60 million. Founded 20 years ago as Plus Bank, Idea Bank ranks 24th in assets out of Ukraine's 76 operating banks, according to the National Bank of Ukraine.
Dragon Capital is buying a 13,100-square meter Class A warehouse in Kharkiv from Austria's M.O.T. Invest. Dragon's first real estate purchase in Kharkiv, the complex is Dragon's 10th warehouse purchase since 2016. Today, Dragon has 303,000 square meters of warehouse space in Ukraine, almost all in Kyiv Oblast, according to Volodymyr Tymochko, Dragon's managing director for Private Equity.
Highlighting Ukrainian reputation as fast adapters to new technology, the number of users of Nova Poshta's smartphone app has increased this year by 30%, to 2.8 million people. Shipments via app have totaled 18.3 million so far this year. To further cut labor costs, the privately-owned package delivery service has opened 900 self-service areas. Here, clients package, bill and pay by themselves.
Due to US sanctions, Nord Stream 2, the Russia-Germany gas line, will now be completed in the second half of 2020, predicts Peter Beyer, Germany's Coordinator of Transatlantic Cooperation. Driving the sanctions was a US desire to promote its LNG exports to Europe, he told German Radio. "I would like to repeat the consumer argument here that LNG, the liquefied petroleum gas from the USA, is considerably more expensive," he said. Now bound to depend on the Ukraine supply route for Russian gas through 2024, Beyer, a Bundestag member, said German would help "to modernize Ukraine's completely dilapidated pipeline network…So it is not the case that you leave Ukraine alone."
President Zelenskiy proposes that the farmland market law limit land holdings to 10,000 hectares, owned by Ukrainian citizens and companies. Dmitry Razumkov, the speaker of the Rada, has instructed the Rada Committee on Agrarian and Land Policy to hold nine meetings through the holidays, to Jan. 10. Government lawyers maintain that if the annual moratorium on farmland sales 'expires' on Dec. 31, it will remain in effect until a replacement law is adopted by the Rada.
Analysis of satellite surveys of Ukraine found 4.3 million hectares of farmland – an area the size of Denmark – are missing from the national land cadaster, reports Ukrainska Pravda. EOS Data Analytics conducted the study with the Space Research Institute for the Ministry of Economic Development, Trade and Agriculture.
Through November, car imports totaled $3.3 billion – 45% more than the total for all of last year, reports the State Fiscal Service. The most favored imports are German – $632 million, and Japanese – $528 million.
Twice as many roads may be repaired next year than planned. Oleksandr Kubakov, head of the State Highway Agency says that two bills before the Rada would give Ukravtodor an extra $1 billion. The current national budget provides funding for the repair or rebuilding of 4,000 km of roads of "national and local importance."
Bracing for the annual New Year's queues of cars from Poland, Maxim Nefedov, head of the new Customs Service, writes preemptively on Facebook: "Sorry for the current state of things." Looking ahead, he says his agency plans to invest $20 million in upgrading almost all the crossings on Ukraine's Western border. Next year, 14 are to be rebuilt, followed by two more in 2021 and two more in 2022.
From the Editor: UBN is looking for long-term sponsors interested in placing their company in front of our growing international investor audience. We are updating our information package on our readership, sponsorship offerings, and pricing. To learn more, please contact Peter Atwood, UBN Business Development Director, at patwood@ubn.news.