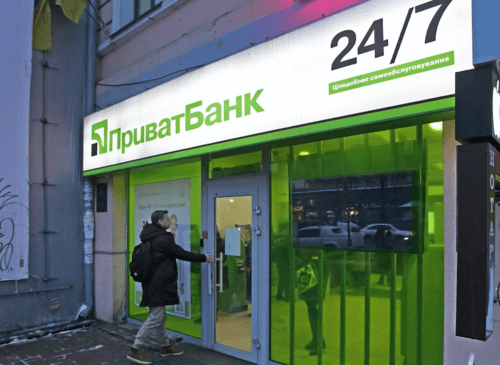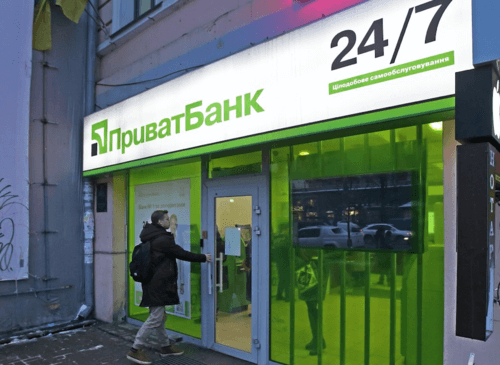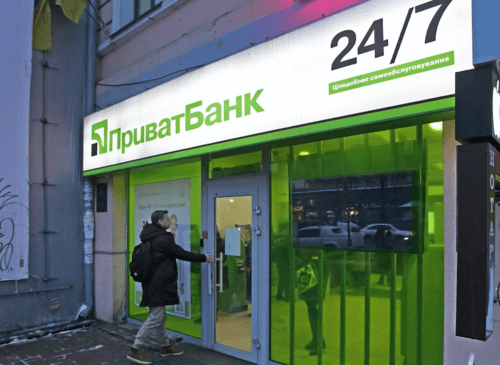 After four years of losses, including $1 billion last year, Ukraine's banks have returned to making money, recording $535 million in profits through October, reports Kateryna Rozhkova, first deputy governor of the National Bank of Ukraine. Since 2014, the central bank has closed half of Ukraine's banks, finding faults that ranged from incompetence to larceny. Rozhkova told reporters Monday: "We predict the profitability of the banking sector will grow next year…this is due to the completion of work on cleaning up balance sheets – recognizing bad loans, creating reserves, recapitalization."
Ukraine faces a two-year debt payment mountain of $17 billion in 2019-2020, according to a central bank report on financial stability. The National Bank of Ukraine says the only way to avoid default is to stick to the IMF program, which also unlocks low-interest loans from the EU and World Bank. Even with this multilateral help, Ukraine will have to sell Eurobonds to cover next year's financing needs.
The EBRD will loan $48 million to Kernel to build five thermal power plants fueled by sunflower seed husks. Kernel is the world's largest producer and exporter of sunflower oil. The loan covers a small portion of the company's $330 million capital expenditures for its fiscal year, which ends next June. Kernel also is building a plant for processing sunflower seeds, two silos for storing grain, and a deep water terminal for shipping grain at Chornomorsk, the Black Sea port. In September, the European Investment Bank approved $250 million in financing to cover the lion's share of Kernel's capital expenditures this year.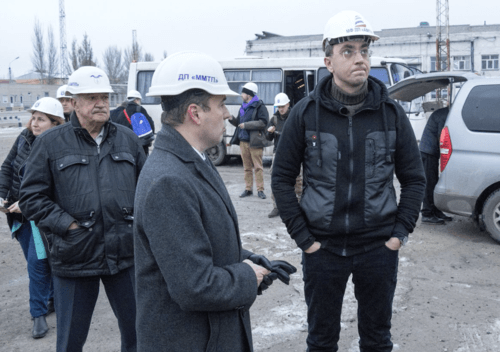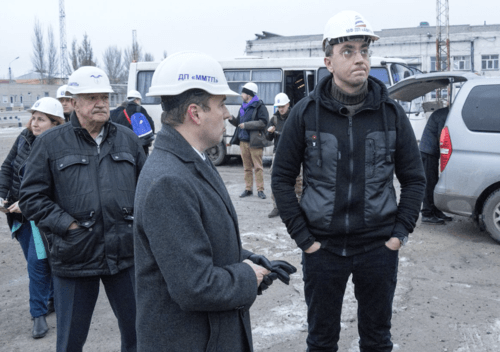 Faster and safer highways are the goal of a EUR 50 million low-interest loan that the European Investment Bank signed Monday in Brussels with Ukraine Infrastructure Minister Volodymyr Omelyan. In one project, EU money will pay to build a missing section of the Ternopil bypass road, a bottleneck on the east-west Trans-European Transport Network.
 Last week in Kyiv, Omelyan complained that the EU should understand that free trade means investing in highways to allow the free flow of goods. "For infrastructure, we are getting peanuts," he said at the Kyiv Post Tiger Conference. "If you go to Poland, Hungary, or Slovakia, at every single new airport, every new highway, every new rail station, you see a small plaque: 'Made with money of the EU.'"
 Winterizing inefficient Soviet-era housing is the goal an EU grant — EUR 54 million to Ukraine's Energy Efficiency Fund. Last June, Ukraine received the first EUR 50 million from the EU. Signing for Ukraine in Brussels on Monday was Gennady Zubko, Minister of Regional Development, Construction, and Housing.
 Winterizing chilly classrooms and offices in universities is the goal of an EUR 10 million European Investment Bank grant Ukraine. The warm schools are to be in: Chernihiv, Kharkiv, Kyiv, Lviv, Poltava, Sumy and Vinnytsia.
 President Poroshenko plans to visit Israel next month to sign the bilateral free trade agreement, he said Monday in Dnipro. He also said that talks for a free trade agreement with Turkey have ended successfully.
 "Russia-Ukraine sea clash leaves Mariupol port deserted" headlines a BBC Ukrainian service report about Ukraine's largest port on the Sea of Azov. In a report posted Sunday, Zhanna Bezpiatchuk, wrote: "I watched as a single solitary vessel was loaded with sunflower products, in a port that used to host dozens of ships every day." Port director Oleksandr Oleynyk says: "There are almost no ships now."  Each day of delay for Russian "inspections" costs shipping companies between $15,000-20,000. "After such big losses, companies don't want to sail here anymore," said Oleynyk, director of a port that employs 4,000.
Nations of shipping companies that lose money from Russia's "inspections" at the Kerch Strait should reciprocate with "mirror actions," Prime Minister Groysman told reporters in Brussels after the 5th meeting of the Ukraine-European Union Association Council. "Only 10% of the ships have the Ukrainian flag," he said, referring to ships going to Ukraine's two ports on the Azov. "All the remaining 90% are foreign, including ships with EU flags."
Russia has installed "coastal batteries and missile systems" to cover the Kerch Strait, President Poroshenko said Monday, referring to Russia's chokepoint for shipping into the Azov, a binational sea. Reflecting Ukrainian impatience with Russia blocking navigation, The Ukrainian Week news magazine publishes this week a cover showing a Ukrainian flagship plowing through a broken Kerch bridge, under a red-letter headline: "That's Our Sea".
Under pressure to improve rail service, Ukraine's main freight car producer has almost doubled production of wagons this year, to 3,292. Kriukiv Railway Car Manufacturing Plant in Kremenchuk, Poltava, is filling orders from Ukrzaliznytsia. Ukraine's state railroad suffered a major setback when separatists in Donetsk and Luhansk refused to return 30,000 freight wagons, the equivalent of about one-third of the railroad's rolling stock in 2014.
A ship loaded with 21,000 tons of corn for Lebanon inaugurated on Sunday a new terminal built by Evrovneshtorg at Olvia port, in Kherson. The company's investment plans for Olvia envisage handling 1 million tons of grain next year and 4 million by the early 2020s. Raivis Veckagan, director of the Sea Ports Authority, tells Ukrinform that Rada passage of a concessions bill would allow the port to add 6 million tons of grain handling capacity – double the level handled last year.
To get into the business of storing gas for Europe, Ukrtransgaz has created an autonomous business unit: Gas Storage Operator of Ukraine. On Jan. 1, this new unit will come into existence, controlling the largest storage complex in Europe — 12 underground facilities with 31 billion cubic meters of capacity. Ukraine needs half of this for domestic needs. With most of the storage caverns in Western Ukraine, the new company wants to create a gas storage and trading hub for the EU. Bohdan Maksymchuk heads the new unit.
Clearing an obstacle to restore air flights to Zakarpattia, the European Aviation Safety Agency has certified that UkSATSE, Ukraine's air traffic control agency, complies with EU norms. Zakarpattia's sole commercial airport, at Uzhgorod, is located 90 meters from the Slovak border, forcing all takeoffs and landings to go over Slovakia, and, hence, comply with EU rules. Now, with certification by the Cologne-based agency, air service to Uzhgorod should resume next spring, ending a three-year pause. Long-term, Ukraine's Infrastructure Ministry would like to rebuild an old Soviet air base near Mukachevo to make it Zakarpattia's international airport.
For comments and story tips, Brooke is reachable at: jbrooke@ubn.news