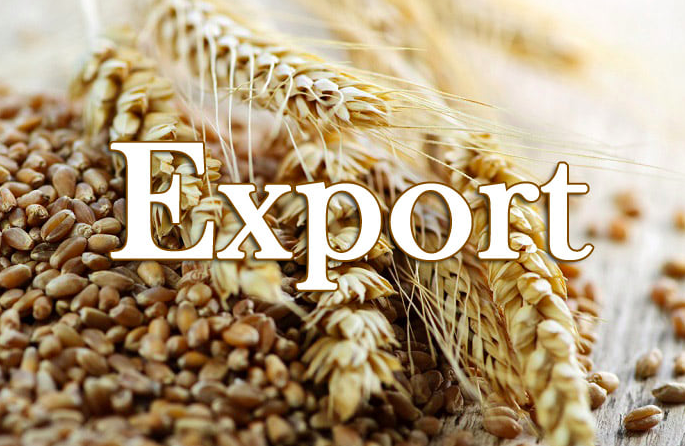 Of 20 food-exporting nations, Ukraine recorded the fastest-growing food exports to the EU over the last year – up 38%. By comparison, the EU's overall food imports increased by only 3%. As measured by the European Commission, in the year ending August, Ukraine sold €7 billion of agricultural products to the EU, behind the US at €12.4 billion and Brazil at €11.8 billion, and ahead of China at €6 billion. In August, Ukraine's food exports to the EU jumped by 50% y-o-y.
Since the marketing year started on July 1, Ukraine's world exports of grains and legumes are up one-third y-o-y, to 27.4 million tons, according to UkrAgroConsult. This is about half the USDA forecast of 55.5 million tons for the entire marketing year, up 11% over last year's 50.1 million tons.
Ukraine, the world's largest sunflower oil exporter, will increase exports this marketing year by 3%, to 6.2 million tons, predicts the US Department Agriculture. Sunflower meal exports will go by up 2%, to 4.85 million tons.
Remington Seeds, an US-based multinational seed producer, is buying Ukraine's MAIS seed plant and farming operation on 5,000 hectares of irrigated land, reports Baker McKenzie, lead legal counsel on the deal. Founded in Indiana in 1984, it expanded to Argentina, Brazil, Chile, Mexico, Romania, Russia and now to Ukraine.
Ukraine's dry autumn caused a nearly 10% drop in winter wheat sowing, APK-Inform reports. Some regions reduced the winter wheat area by 22%-25% while sowing in the Kyiv region contracted by 39%, the consultancy says. "Completion of sowing in most areas took place practically in dry soil," it says. "Only due to strong fog and abundant morning dew in many areas (helped) form small moisture reserves in the upper layers of the soil." This year, Ukraine harvested 28.1 million tons, 14% more than in 2018. This winter, about 60,000 square kilometers are sowed in wheat, an expanse about the size of Latvia.
With egg production up 4%, to 14.3 billion eggs through November, Ukraine's growing egg production increasingly is exported. Through November, exports of shell eggs were up 32%, y-o-y to 129,000 tons. Earnings lagged, increasing by only 22%, to $104 million.
McDonald's plans to expand its restaurants in Ukraine next year from 90 to 100, Yuliya Badritdinova, the new managing director for McDonald's Ukraine, tells the Kyiv Post. Looking beyond Ukraine's big five cities, she said McDonald's studies any city with a population over 200,000.
Epicenter K's 25,000 square meter shopping center in Ternopil is the latest of 17 expanded and reformatted Epicenter shopping centers opened across the country since 2015. With remittances from workers in the EU fueling 10% retail growth and 30% construction growth this year, Epicenter is well-positioned, proving home furnishings and materials for do-it-yourself renovations.
E-commerce hit $3 billion through November, 17% more than last year, reports the EVO group of companies, one of Ukraine's largest internet-based merchandisers. The company said that on average buyers spend $8.50 to $42 a time on EVO marketplaces: Prom.ua, Shafa.ua, Bigl.ua, Crafta.ua, and Izi.ua. This year, the average bill decreased by 7-10%. "At the same time, the cost of delivery has increased: on average buyers pay for the receipt of goods 5-15% of the cost of goods," EVO reports. "By international standards, it is expensive. So the growth rate of the online trading market has slowed down slightly compared to last year."
Restoration of freight and passenger rail traffic between Kyiv-controlled Donbas and Moscow-controlled Donbas could be one achievement of the Dec. 9 Putin-Zelenskiy meeting in Paris, Foreign Minister Vadim Prystayko tells Unian. Freight traffic was cut in March 2017 due to nationalist protests over trading with the enemy. Using a cautious circumlocution often associated with trial balloons, the Foreign Minister says: "I do not exclude either passenger or freight traffic." In the Paris meeting, both sides agreed to identify new crossing points by Jan. 8.
Models for Donbas road crossings would be Ukraine's new Crimea checkpoints, inaugurated this month at Chongar and Kalanchak. Although 'temporary' these checkpoints are designed to have bus stations, restaurants, bank machines, and pharmacies.
Meanwhile on the country's western end, construction of European gauge track 60 km from Mostsyka, on the Polish border, to Sknyliv, a western Lviv suburb, will cost $40 million, Yevhen Kravtsov, Ukrzaliznytsia CEO tells Liga.Business. Located 5.5 km from Lviv rail station, 3 km from Lviv airport and 1 km from Lviv bus station, Sknyliv would become a hub for travel to Poland and the EU. This month, Kravtsov is lining up the money for a construction project he believes could be completed in 2020.
In four years, Ukraine has issued 14.2 million biometric passports, the kind used for traveling visa-free to the EU. In reality, about 10.5 million Ukrainians – or 25% of the population – now have biometric passports, Maksym Sokoliuk, head of the State Migration Service, tells Yevropeiska Pravda news site. In the first two years of the visa-free regime with the EU, 42.6 million visits to the EU were made by Ukrainians, reports the State Border Guard Service.
As Ukrainian workers penetrate the far corners of the EU, 24,318 Ukrainians received temporary work permits in Estonia this year, according to Estonian Public Broadcasting's Russia Service. This is 5.5 times the sum total of the next five countries: Belarus, Russia, Moldova, Uzbekistan and Georgia. According to the Bank of Estonia, about one-third of the growth of the national economy this year is due to foreign labor. About half of Estonia's 1.3 million citizens speak Russian.
President Zelenskiy today visits Azerbaijan, a major oil supplier to Ukraine. Buta Airways, Azerbaijan's new low-cost carrier, now flights from Baku to Kharkiv, Kyiv Zhuliany, and Odesa. On Monday, it starts flights to Lviv.
On Friday in Kyiv, representatives of the GUAM group – Georgia, Ukraine, Azerbaijan, and Moldova signed an agreement in Kyiv to form an integrated economic zone and to extend a free trade agreement. "This is another step forward, which aims to create a unified economic zone that will allow these states to trade freely with each other," Irakli Chikovani, a Georgian government spokesman, said in Kyiv.
Through November, Ukraine's airports handled 22.6 million passengers, a 19% increase over the same period last year. Of this flow, 90% flew internationally and 63% used Kyiv Boryspil airport. Ukrainian airlines handled 57% of the traffic.
Since re-opening March 31, Boryspil's Terminal F has served 2 million passengers, the airport reports. Befitting an airport that took almost 10 years to build a parking garage, Terminal F still has no duty free shopping or restaurants.
The Kyiv-Boryspil Airport express train has carried 1 million passengers since launch one year ago. With passengers often standing during the 35-minute ride in self-propelled cars, Ukrzaliznytsia is preparing a real train: a diesel locomotive pulling enough cars to seat 170. Also, workers are rebuilding the Vydubychi metro station to allow airport passengers direct access to Kyiv's metro system. The one-way fare is $3.40 (80 UAH) and timetables are posted on line.
From the Editor: Un grand merci to the French-Ukrainian Chamber of Commerce and Industry (Chambre de Commerce et d'Industrie Franco-Ukrainienne) and Directrice Maud Joseph for sharing Ukraine Business News with members. We welcome all new readers from the CCIFU. We're confident you'll find it useful and informative. If you belong to a group or association whose members should be reading UBN, please get in touch. Best Regards, Jim Brooke jbrooke@ubn.news.