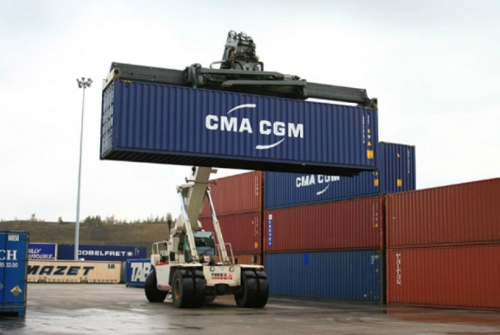 Tuesday, December 11
French Connection: Marseilles Company Invests EUR 20 million in Odesa Container Port…Chinese Renew $2.2 billion Currency Swap…California's Snap Buys Ukraine Startup…Chicken Exports to Hit Half a Billion Dollars…Fog Lifts from Boryspil and Belavia Jet Mishap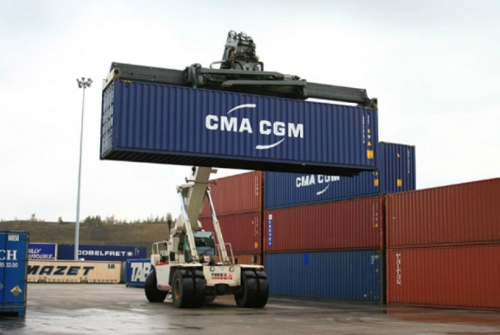 French container shipping giant CMA CGM will invest EUR 20 million to upgrade the container terminal at Odesa port, Infrastructure Minister Volodymyr Omelyan writes on Facebook. Omelyan writes "an investment document" was signed with the Marseilles-based company. During his visit to France, Thursday through Saturday, Omelyan met with Transport Minister Elisabeth Borne.
Canada's Bombardier plans to join France's Alstom, China's CRRC and Czech's Skoda in competing in a tender next year to supply electric locomotives to Ukrzaliznytsia, Infrastructure Minister Volodymyr Omelyan writes on Facebook. Omelyan writes: "Alstom Company is ready to start cooperation with Ukrzaliznytsya. It's about billions of investments, production of modern cargo and passenger electric locomotives in Ukraine." Last June, GE Transportation signed a 15-year deal to supply diesel locomotives to Ukrzaliznytsia.
The central banks of China and Ukraine have renewed for three years a 15 billion yuan — $2.2 billion – currency swap agreement. In Beijing, Yakiv Smoliy, governor of the National Bank of Ukraine, and Yi Gang, governor of the People's Bank of China, signed the yuan/hryvnia currency swap agreement. "China is the second largest trade partner of Ukraine in trade, and the role of the yuan in international trade is growing," Smoliy said. "Access to the funds received under the contract will contribute to further economic cooperation between our countries."
With China building east-west transportation links, Ukraine's Infrastructure Ministry proposed two Black Sea projects at a recent meeting in Brussels of the EU-China Joint Platform. Viktor Dovhan, deputy Infrastructure minister, proposed a concession contract to build a rail-ferry complex at Chornomorsk. To feed cargo to this complex, Dovhan called for investment to integrate the east-west railroads of Georgia and Azerbaijan. For these projects, Ukraine hopes to attract financing from the EBRD, the China Development Bank and the Export–Import Bank of China.
Chinese news agency Xinhua gave extensive coverage of last Friday's celebrations of the 100th anniversary of Ukraine's National Academy of Sciences and the 100th birthday of its long serving president, Borys Paton. Bai Chunli, president of the Chinese Academy of Sciences, addressed celebrants gathered at Kyiv's National Opera, saying: "We see a lot of complementarities we can tap together for each other's benefits and for our shared benefits."
Two months ago, the top leadership of Guangdong Academy of Sciences visited Kyiv and hailed the creation in that southern Chinese city of the China-Ukraine Evgeniy O. Paton Electric Welding Institute. Evgeniy Paton was the father of Borys and designer of the welded bridge over the Dnipro. Xinhua reports the two academies are establishing a second Sino-Ukrainian institution in Guangdong Province — the Science and Technology Innovation Center.
California-based Snap Inc. has bought Teleport Future Technologies, a Ukrainian startup famous for its app that allows users to digitally paint their hair different colors. When Teleport launched the app on the Ukrainian, Russian and Belarussian App store, it set a record for 1 million downloads in the first week. LIGA.net reports that Snap paid $8 million for the Ukrainian startup.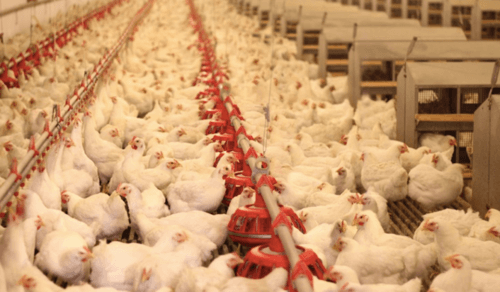 Ukraine poultry export earnings are up by one third, to $472 million, through November, compared to the first 11 months of last year. In volume, exports are up 22%, to 304,000 tons. Last year, Ukraine was the world's eighth largest exporter of frozen chicken meat, between Turkey in seventh place and France in ninth place.
Ukraine's annual inflation was 10% for the 12 months through November, the Statistics Service reports. November's monthly inflation was 1.4%, down from 1.7% in October and 1.9% in September. Highest increases, in annual terms, were for: road passenger transport +29%; house maintenance +23%; natural gas +23%; bread +22%; fuel and oils +19%. Declines were record for: fruits -14.8%; sugar -12%; and eggs -2.3%. According to a recent Reuters survey of 15 analysts, the median inflation forecast for next year is 7.5%.
Starting in July 2019, Ukrainians will be taxed on packages received from abroad with values over EUR 100. Signed into law by President Poroshenko on Monday, the new law is designed to curb tax-free online international shopping. The measure should boost retailers inside Ukraine.
Betting on increasing health spending, TAS Pharma LLC plans to increase its pharmacies in Ukraine by 65% to 153 stores by February. Controlled by Sergiy Tigipko, the pharmacy chain plans to achieve this goal by buying two small pharmacy chains in the coming weeks.
Lithuania, Ukraine's largest trading partner in the Baltics, has increased its Ukraine trade by 20% during the first half of this year, Stepan Kubiv, Economic Development and Trade Minister, said on opening the fourth Ukrainian-Lithuanian Economic Forum. Last year, bilateral trade was up by 40%, to nearly $1.1 billion. Wizz Air flies from Lviv and Kyiv Sikorsky to Vilnius. UIA flies from Kyiv Boryspil to Vilnius.
Russia is delaying 104 ships at the Kerch Strait, Oleg Slobodyan, spokesman for Ukraine's Border Service, reported for Monday. "The Russian Federation passes only a few vessels going to Ukrainian ports in the Sea of Azov," he said. "At the same time, those that go to Russian ports – freely flow through the Kerch Strait." The EU Council on Foreign Affairs met in Brussels  Monday to discuss what measures to take – if any – to compel Russia to restore freedom of navigation to the binational Azov.
A Belavia Boeing 737 hit Boryspil's runway lights in thick fog Sunday night, causing 11 flights to be redirected to other airports – Kyiv Sikorsky (Zhuliany), Kharkiv, and Odesa. Three international flights – from Istanbul, Doha, and Dubai – were canceled.  According to Boryspil airport director Pavlo Ryabkin, the accident occurred while the jet, from Minsk, was taxiing to its gate. He told Vesti that damage to the jet was minor. The fog lifted late Sunday night. Flights were normal Monday.
South Korea is discussing a liberalized visa regime for Ukraine with Rada speaker Andriy Parubiy, who arrived in Seoul on Monday, In advance, Parubiy told Rada TV that officials are nearing "a decision to discontinue the visa regime between Ukraine and South Korea…It is important that Ukraine has a visa-free regime with South Korea." There are no flights between Ukraine and South Korea, one of the world's most dynamic economies.