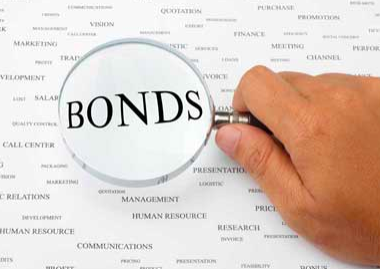 Tuesday, December 10
Markets Welcome IMF Deal...Annual Inflation Drops to 5.1%...New Polish-Ukrainian JV to Goose Gas from Old Field...Steel Production Falls to Post-Independence Low...IKEA Skips Bricks for Clicks...Shopping Malls: Building Toward Saturation
Investors welcomed Ukraine's preliminary deal with the IMF, giving government bonds their biggest daily gain in a year. Yields on 10-year Eurobonds fell 36 basis points, to 6.99%. GDP warrants jumped the most in three months. The hryvnia strengthened to 23.70 to the dollar, the strongest since January 2016. Bloomberg reports: "Monday's gains add to a rally in Ukraine's dollar debt that has handed investors a 28% return this year, the most among countries in the Bloomberg Barclays Emerging Market USD Total Return Index."
Oleksiy Blinov, Alfa-Bank Ukraine's research head, cautions the deal is really 'an advance statement,' with final approval hinging on the Dec. 19 hearing on PrivatBank's 2016 nationalization. However, he predicts: "The first tranche under the new Extended Fund Facility program should amount to $1.2-1.6 billion, to be disbursed during the next three months. It is very likely to be accompanied by € 0.5 billion in macro-financial assistance from the EU. By March 2020, Ukraine faces almost no external debt payments."
Economy Minister Tymofiy Milovanov says government fulfillment of the IMF program will be key to high economic growth in the 2020s. "Big investors, owners of large Ukrainian and international business, as well as internal experts are guided by the position of the IMF when assessing the state of the economy," Milovanov, a US-trained economist, writes on Facebook. "The IMF is a kind of trust marker."
While Presidents Putin and Zelenskiy met in Paris Monday to discuss a possible peace path, lawyers for Russia's Finance Ministry argued in a London court that Ukraine must pay Russia $4.5 billion in principal and interest on a matured Eurobond. Known as the "Yanukovych debt, " the 2-year bond was sold to Russia in December 2013, weeks before President Yanukovych fled to Russia. The bond was not repaid and Russia refused to include it in Ukraine's 2015 foreign debt restructuring. In a legal appeal, Ukraine's lawyer told the five judges of Britain's Supreme Court that Kyiv was "induced to issue the Eurobonds by overwhelming pressure from Russia's threats to Ukraine's territory, economy and citizens."
Coinciding with the London court case, Minister Milovanov estimated Monday that Russia's aggression in Crimea and the Donbas cost Ukraine $50-150 billion in economic losses. "Direct losses in 2014-2015 amounted to 15-20% of GDP," he wrote on Facebook.
Annual inflation in November dropped to 5.1%, the State Statistics Service reports Monday. Inflation hit the "very center" of the central bank's target range, writes Alfa's Blinov. Looking ahead to Thursday's National Bank of Ukraine monetary board meeting, he writes a one percentage point cut is guaranteed. The new inflation figure "does significantly increase chances for a 150-200 bps cut." Economy Minister Milovanov joins the chorus, urging: "Now there is definitely every reason for a significant reduction in the discount rate."
New seismic surveys and analysis indicate that the Przemyśl gas field, which straddles the Polish-Ukrainian border, may have 29 billion cubic meters of recoverable gas, triple the amount previously estimated. This new estimate was released in Warsaw Monday at a signing ceremony to create an exploration and production joint venture between Poland's dominant gas firm, state-run PGNiG, and Energy Resources of Ukraine, a Kyiv-based Ukrainian-American company.
Production from the field has dwindled to 480 million cubic meters a year, 13% of 1971 levels. But the Polish and American energy executives believe new techniques and technology will restore production. Looking beyond the cross-border venture, Dale Perry, the American managing partner of ERU Management Services LLC, says: "We see this as the first of several opportunities in Ukraine's energy sector over the coming years.
China's economic slowdown and dropping demand for steel, pushed Ukraine's November steel production down 21% y-o-y, to 43,800 tons. "This is the lowest level of steel output in modern history of Ukraine's economy," Alfa's Blinov writes, citing flash data from UkrMetalurgProm, Ukraine's steel association.
Canada's Black Iron reports it has expressions of interest from European banks and export credit agencies to provide $250 to $300 million of debt for create a new iron ore production facility in Kryvy Rih. The first phase is designed to produce four million tons of iron pellet feed a year. The cost is $436 million — $175 million in equity and $261 million in debt.
Ukraine's economic improvement is impacting Poland, Piotr Buyak, the chief economist for PKO Bank Polski, tells Interia.pl. While Polish exports to Ukraine are growing, Ukraine's rising wages and the strengthening hryvnia are cutting incentives for Ukrainians to work in Poland. At the same time, Ukraine's political and macroeconomic stability means jobs again are shifting east, from Poland. Russia's aggressive actions largely froze this process in 2013.
In a testament to Ukraine's fast-growing e-commerce, IKEA is jumping over bricks and going straight to clicks. "The company decided to launch e-commerce first," the Swedish-founded furniture giant said in a statement. "The expected launch date is spring 2020." Two years ago, IKEA, now based in the Netherlands, announced plans to open its first Ukraine store, at Kyiv's Ocean Mall. But construction delays forced postponements. The company now says it "plans to open the first physical store in Kyiv as soon as possible, after the launch of e-commerce."
Ukraine's shopping mall boom is moving the sector towards "saturation," Konstantin Oleinik, head of strategic consulting at UTG, warns in an interview with Interfax-Ukraine. He predicts: "A surplus of retail space may occur…an increase in vacancies and a correction in rental rates downward, especially in obsolete objects with serious conceptual flaws."
Ukraine's big five cities have this retail construction picture: Kyiv – 44 projects with a total leasable area of 1.5 million square meters; Odesa – 15 projects with an area of 420,000 square meters; Kharkiv –124,000 square meters; Dnipro – 100,000 square meters; and Lviv – 80,000 square meters.
Working largely out of the public eye, the national cybersecurity system repelled 11 cyberattacks over the past month, Oleksiy Danilov, secretary of the National Security and Defense Council, tells reporters. Targets were largerly banks and President Zelenskiy's official website. Noting Zelenskiy's program to shift government processes and files online, he said: "If we are talking about the digitalization of the state, we must understand that this figure must be protected."
From the Editor: When I had tea with Valeria Gontareva in London Thursday afternoon, the former governor of the National Bank of Ukraine was walking with leg braces. But she was elated. Readers of the Financial Times had just selected her one of the world's 'Top 16 Inspirational Women.' But beneath the chipper exterior, Gontareva had blunt advice for President Zelenskiy in dealing with harassment directed at central bank reformers. "Zelenskiy should make his choice now," she said, referring Ihor Kolomoisky, the presidential backer identified by the bank as the author of the harassment and 'terror.' "If he can't stop it, it will mean there will be no law in the country." Best Regards, Jim Brooke jbrooke@ubn.news.