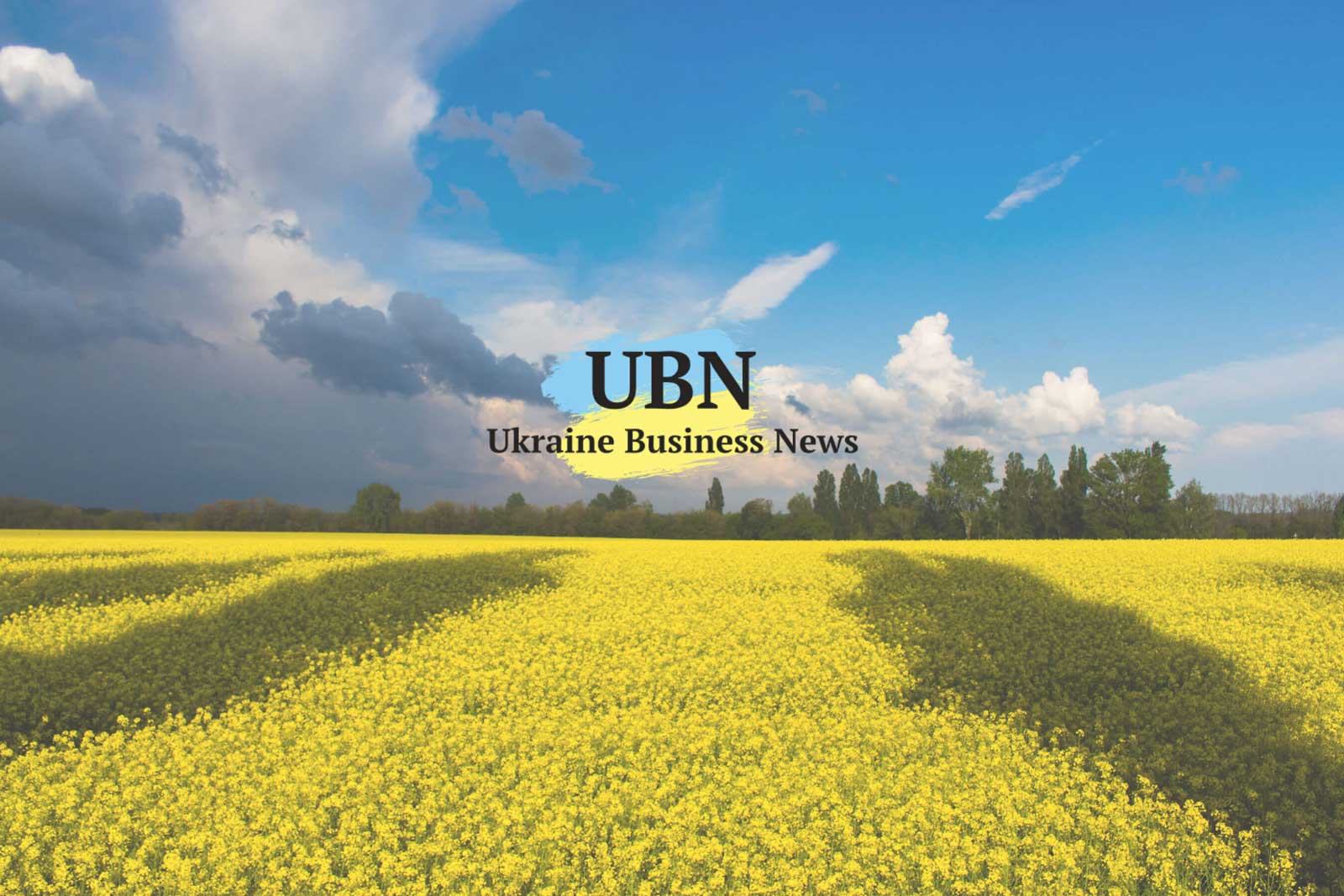 Tuesday, August 7
Ukraine Legal Action Forces Gazprom to Suspend Foreign Borrowing…$1 billion to Defend the Hryvnia?...More E-Commerce Through Mobile Phones…More Ukrainian Cargo Goes up the Danube…Wizz Air Targets Migrant Workers with More Flights to Poland
Gazprom has suspended foreign borrowing – in pounds, euros and yen – for fear that funds raised could be frozen as part of the Russian company's dispute with Ukraine's Naftogaz, Reuters reports from London and Moscow. Last spring, Gazprom refused to comply with a Swedish arbitration ruling ordering it to pay $2.6 billion to Naftogaz. In response, Naftogaz lawyers took legal actions across Europe to seize Gazprom assets. Although Gazprom faces repaying $15.2 billion in external debt this year, the state company has called off foreign bond sales, two London-based bankers told Reuters.
Ukraine's central bank has spent more than $300 million since July 1 to prop up the hryvnia, Oleg Churiy, a deputy governor at the National Bank of Ukraine, tells Bloomberg. "We depend on the IMF and how quickly the Finance Ministry will be able to borrow on the market," Churiy says. "If there are no external funds, our reserves will decline due to debt repayments and interventions." Bloomberg calculates the government could burn up $1 billion defending the hryvnia, which slipped on Monday to 27 to the dollar.
Timothy Ash writes from London: "The government failed to make a decision on the gas price problem, just kicked the can to Sept 1, arguing for no gas price hikes before then. The Ministry of Finance cash balance is now running perilously low, while Ukraine is going into a less supportive foreign exchange environment due to seasonals. With elections coming up, typically FX purchases increase. It should not be like this – we should not be questioning whether the MOF has enough cash to pay pensions." Last week, the funds balance in the State Treasury fellow below UAH 2 billion, the lowest level since January 2014.
OLX, the largest online classified ad company in Ukraine, reports that 60% of visitors access its site through mobile phones. The company also claims that half of all Ukrainian internet users visit their site at least once a month. OLX says that the number of Ukrainians using their app grew by 14% over the last six months, hitting 5.6 million people. Ukraine's three main mobile operators report the following smartphone penetration rates among subscribers: Kyivstar — 50%; Vodafone —  60%; and lifecell – 71%. Chinese cell phone maker Huawei reports that its Ukraine sales jumped by 30% in the first half of this year, compared to the same period last year.
Investment advisors will be selected next month for the privatization of eight large state companies, the State Property Fund reports. Last week, winners of the tenders included such international firms as: Baker McKenzie, Baker Tilly Ukraine, BDO Corporate Finance, KPMG, and Redcliffe Partners.
Prime Minister Groysman predicts that by year end the average monthly salary will rise by 10%, to 10,000 UAH. If the exchange rate stays at 27 hryvnia to the dollar, the salary would be $370.
Ukraine exported 41,000 tons of apples in the recently completed marketing year, the highest level since 2013. The EU took 28% of the crop, largely Austria, Hungary and Sweden, according to the EU delegation to Ukraine. Last year, Ukraine exported 40,000 tons of berries to the EU, largely Holland, Austria and Britain. Of the berries, 44% were blueberries and 29% were raspberries.
With the main wheat harvest approaching, Ukrainian Railways reports that it has increased its fleet of grain hopper wagons by 22 percent over last year, to 18,430 wagons today.
ArcelorMittal Kryvy Rih, the nation's largest steel producer, is expanding its fleet of railroad cars to 1,500 units due to a sharp shortage of rolling stock, the company says. With 1,500 cars, the steel company will provide for one third of its needs – 4,500 cars. Andrey Moroz, head of logistics, says: "We are forced to build our fleet. The shortage of cars in Ukraine, according to some estimates, reaches 10,000 and will increase in the coming years. One can speak of a deficit of up to 18,000 cars by 2021 in the whole country."
Returning to cargo levels of almost a decade ago, Ukrainian Danube Shipping Company reports that it carried 26% more cargo up the Danube during the first half of 2018 than during the same period last year. From its headquarters in Izmail port, the state company reports that growth was primarily boosted by iron ore orders from Hesteel Serbia, a Chinese-owned steel company in Belgrade. Although iron ore accounts for 60% of the company's cargo, bookings are strong this month for grain shipments to Serbia and Hungary, Dmytro Chalyi, Danube Shipping Company chairman, tells Ukrinform.
Ukraine now has six companies producing light helicopters, Oleksandr Turchynov, Secretary of the National Security and Defense Council, says during a visit to two of the companies, Cesar and Vibston Aereo, both in Kyiv region. In addition to defense and border patrol uses, Turchyanov said small helicopters can be useful for large farms and for oil and gas operations.
An American company and a Czech company are to work with Odessa Aviation Plant to develop and produce small airplanes in Odesa, reports Ukroboronprom, parent of Odessa Aviation. The American company, Aviastar Invest Corp, and the Czech company, DISTAR CZ, also will set up a regional service center for the repair of aircraft and helicopters, and offer NATO-standard training for pilots of small aircraft. The plant is located adjacent to Odesa Airport, on the city's southern outskirts.
Lviv's reintegration with Eastern Europe intensifies as Wizz Air starts service in October from Lviv to Bratislava, Slovakia, and to Vilnius, Lithuania. By Nov. 1, Lviv will have direct flights to Vienna and eight Polish cities. From the 14th Century until World War II, Lviv was administered, successively, by the Polish-Lithuanian Commonwealth, by Austria, and by Poland.
Pursuing the migrant worker market, Wizz Air starts direct flights on Oct. 28 from Kharkiv to the Polish cities of Gdansk and Wroclaw. Earlier this summer, Wizz Air started flights to Katowice. LOT Polish offers flights to Warsaw. Until 2014, most of Kharkiv's international flights were to Moscow and St. Petersburg. Wizz Air reports that through July it carried 700,000 passengers on its Ukraine flights this year, twice the number as during the first seven months of 2017.
US hotel operator Best Western International will open a 70-room hotel in central Lviv next spring, Interfax-Ukraine reports. Located one block off Market Square, at Shevska St. 6, the hotel, a Best Western Plus, is being developed by ArtBuild Hotel Group. At the same time, the Arizona-based group ended this summer its franchising agreement with its only other Ukraine hotel, The Best Western Sevastopol Hotel, in Russia-controlled Crimea.
For comments and story tips, Brooke is reachable at: jbrooke@ubn.news