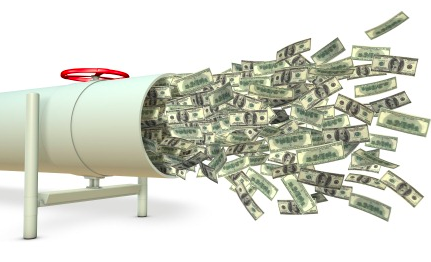 Tuesday, August 27
 Dubai Fund Eyes $1 billion for Ukraine...US Makes Last Minute Bid to Block China's Purchase of Motor Sich...In China, Ukraine Dethrones US as King Corn ...Electronic Auctions Set Prices for Future Farm Land Market...The Price of a Strong Currency: Counterfeiters Print 500 Hryvnia Bills
A Dubai-originated fund, Marquis Holdings, is studying investing over $1 billion in Ukraine through the end of 2020, Amer Kharb, the fund's Ukraine country representative, tells UBN. Kharb, who plans to open an office in Kyiv this fall, targets investments in infrastructure, construction, logistics, agriculture, defense and energy. "We consider this first $1 billion seed capital in anticipation of much more investment in the future," he said Monday in Kyiv. "A well-governed Ukraine presents Europe's best opportunities for growth and development."
U.S. national-security adviser John Bolton comes to Kyiv this week in a bid to torpedo China's purchase of Ukraine's Motor Sich, a leading manufacturer of helicopter and airplane engines, reports The Wall Street Journal. Bolton seeks to meet with Vyacheslav Boguslayev, the veteran CEO of the Zaporizhia-based company. After Motor Sich lost the Russian market, China started negotiating to buy the ailing company, once the highest valued company on the Ukraine's stock exchange.
"The acquisition of Motor Sich would boost China's military buildup and civilian aviation capacity, which Washington has taken pains to retard in a near-total Western embargo on selling military goods to China," writes the Journal of a deal now before Ukraine's Anti-Monopoly Commission. A US company reportedly is in talks with the US Overseas Private Investment Corporation, to get financing and insurance for a joint venture. Notoriously slow moving, OPIC gets a facelift Oct. 1, rebaptized as the U.S. International Development Finance Corp.
Even before President Trump's trade war with China, Ukraine and the US had traded places as corn suppliers to China, reports Successful Farming, an Iowa-based news site.  Six years after shipping its first load of corn to China, Ukraine now is the largest supplier. This year, Ukraine is to ship 4 million tons of corn to China, supplying 80% of its import needs. In 2011/2012, the US shipped 5.1 million tons of corn, accounting for almost 100% of all Chinese imports. "The Black Sea country is expanding corn exports fast," writes Andrey Sizov Jr., a regional expert. "Ten years ago, Ukraine shipped only 5 million tons of corn to other countries, while in the current 2018/19 season exports are expected to reach 30 million tons, with EU, China, and Egypt being major buyers."
China's Norinco will invest $6 million in new equipment and technologies at two Lviv region production plants of Ukrspyrt, the state alcohol producer. The goal is to produce high protein feed additives and liquefied carbon dioxide for export to the EU.
Once a niche producer, Ukraine is now the world's sixth largest producer of soybeans. After growing by 14.5% last year, Ukraine's soy harvest is expected to hit a record 5 million tons, approaching Canada's forecast 6.5 million tons. Exports of soybeans dropped by one quarter in last two years. But, due to a change in Ukraine's VAT rules, exports exports of soybean oil and soybean meal doubled in the marketing year that ended in June. During the first half of this year, soybean processing volumes are up 1.5 times, compared to the first half of 2018, reports Leonid Tulush, of Institute of Agrarian Economics.
Thanks to climate change, rice cultivation can expand northward in Ukraine, from Odesa and Kherson, to Poltava and Dnipropetrovsk, says Viktor Sheremeta, deputy minister of Agrarian Policy and Food. "Today, only two regions are engaged in rice cultivation," Sheremeta told a meeting of the National Academy of Agrarian Sciences. "Given climate change, Ukraine has every opportunity to increase its rice crops to meet its own needs and, in the long run, to develop new markets." Currently, rice is grown on only 13% of the 100,000 hectares appropriate in Ukraine's southernmost regions. Lack of irrigation and competition with imported rice are the top two obstacles.
As electronic auctions of state farm land leases set indicator prices for a future farm land market, a picture emerges of sharp regional diversity, reports the Institute of Agrarian Economics. From the sought after black earth of central Ukraine's Kirovohrad region, the annual lease payment of $336 per hectare plummets to $36 a year for a hectare of the rocky soils of Zakarpattia. In addition to Kirovohrad, six regions were above or at or above the national average of $144 per hectare per year: Poltava – $300; Vinnytsia — $292; Odesa — $264; Cherkasy –$216; Kyiv — $192; and Khmelnytskyi — $144.
Preparing for a national farm land market, SETAM, the state-owned Center for Electronic Trading, has conducted 2,097 auctions for 90,124 of hectares of state-owned farm land since a pilot program for competitive bidding start fall. Using Blockchain technology and working with the national land Cadaster, the auctions netted $5.6 million, almost triple the starting prices. Of this money, $3.5 million went to local budgets, reports Victor Vishnev, director general of SETAM.
The Cabinet has authorized UkrGazVydobuvannya, the state gas producer, to take a €52 million loan from the EBRD. Expected to win EBRD board approval in October, the money will go to buy 10 new makeover drilling rigs to improve gas recovery and to buy a waste heat recovery unit to produce electricity from heat wasted by gas turbines. Marina Petrov, EBRD's Ukraine energy expert, said: "It is very important because it aims to increase the company's production efficiency and finance equipment that helps rehabilitate existing wells."
Ukraine's Ex-Comedian President Is Taking on Its Richest Man
headlines Bloomberg about the investigation of Rinat Akhmetov's DTEK Energy BV on allegations of coal price gouging under the 'Rotterdam+' formula. Andriy Gerus, Zelenskiy's representative to the government, tell Bloomberg: "This can't go on. We will do our best to put an end to exploiting monopolistic power for enrichment." In response, Akhmetov emails the financial news agency: "I am convinced that President Zelenskiy and I have the same goal: a strong, independent, integrated, democratic and successful Ukraine…Our country should create a favorable investment climate so that both national and foreign investors will come to Ukraine instead of leaving it."
As the hryvnia increases in value, counterfeiting has increased of 500 hryvnia notes, now worth $20. This month, about 60 fake 500 hryvnia notes were withdrawn, largely from gas stations across the country. Printed with inkjet printers, counterfeits of the 2006 version of the banknotes have imitation ultra violet protection. About half of all counterfeits withdrawn are of the 500 hrynia denominations, reports the National Bank of Ukraine. On Oct. 25, the central bank will put into circulation 1,000 hryvnia notes.
From the Editor: Today's news of $1 billion in Dubai money for Ukraine tracks my experience in New York after the Rada vote. During one day and a half, I briefed eight different institutional investors – hedge funds, private banks, and asset managers. Although I was facing men controlling billion dollar portfolios, I had to discreetly tap my watch to keep up with my Manhattan dance card. For those of you who have been out at the beach for the last month, Ukraine is hot!