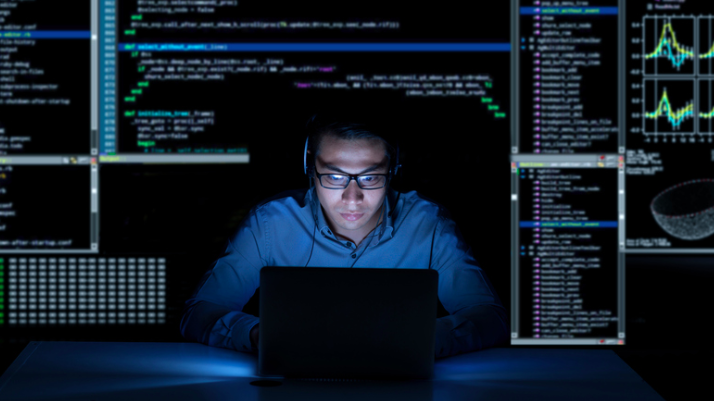 Tuesday, August 20
Israel's Netanyahu Promises IT Investment...China Offers UkrOboronProm $100 Million for Motor Sich...Germans, Norwegians Build $2-3 Billion in Wind Farms on Azov...Romanian Gas to Replace Some Russian Gas This Winter...Aslund: Privatize 97% of State Cos. ASAP
Saying "50,000 Ukrainian computer engineers, mathematicians, scientists," work for Israeli companies in Ukraine, Israeli Prime Minister Benjamin Netanyahu promised Monday in Kyiv: "We will share technology and involve Ukrainians in our high-tech industry as we will make joint investments in this field in Ukraine. We do not only think about it but will also facilitate it."
Netanyahu and President Zelenskiy promised to open high tech development offices in their respective capitals. "We will involve Israel's experience in the implementation of innovations, supporting start-ups, and holding scientific and research developments," Ukraine's president said at a joint press conference, well attended by the Israeli press. Zelenskiy invited Israeli companies to invest in road construction, infrastructure projects, medicine, education, and energy conservation. The two leaders agreed to expand their bilateral free trade agreement to include services.
Zelensky said progress is being made in cutting the high rate of refusal for Ukrainians trying to enter Israel. From the start of this year, 2,700 Ukrainians were denied entry to Israel, compared to 716 Israelis denied entry to Ukraine, reports Interfax-Ukraine. Although the two countries have had visa free travel since 2011, Israel Border Police suspect that some Ukrainian plan to overstay their 90-day limits. As measured by purchasing power parity, Israel's $39,1000 per capita income is four times Ukraine's level.
China's Skyrizon Aircraft and Xinwei Technology Group are offering UkrOboronProm a $100 million sweetener to agree to the sale of over 50% of Motor Sich, the state-owned aircraft engine maker, reports Interfax-Ukraine.  Under a deal under review by Ukraine's Antimonopoly Committee, UkrOboronProm would retain a 25% blocking stake in the company. In 2015, the construction started on a planned Chinese-Ukrainian production site in Chongqing, about 1,700 km west of Shanghai. Last year, combined US-Japanese-Ukrainian pressure blocked the deal through court actions. However, the deal survived and is now before the Antimonopoly Committee. After losing $17 million loss in the first half of this year, the Zaporizhia-based company put its workers this month on a 4-day work week.
Two wind energy farms costing a total of $2-3 billion are rising on the north shore of the Sea of Azov. They are designed to have a total capacity of 1,550 MW.
Wind Farm LLC is starting the first phase of an 800 MW wind farm about 25 km west of Mariupol. The first stage is to build a 32 km high voltage line to Mariupol, the most populous city in government-controlled Donetsk. Advised by Joachim Fuhrländer, the German wind power entrepreneur, Wind Farm will get its generators from Elekrotyazhmash and its towers, blades, and gondolas from Yuzhmash.
About 200 km to the west, Norway's NBT is starting a second, 300MW phase of its Zofiya wind farm in the Yakimivska district of coastal Zaporizhia. The farm will hold 72 turbines of 4 to 6 MW, among the largest in Ukraine. At buildout, Zofiya is to have a capacity of 750 MW. Work is being done by Azovpromenergo, a NBT unit. JP Morgan led a syndicate of investors, including the EBRD, the Black Sea Trade and Development Bank, and the Nordic Environment Finance Corporation, or NEFCO.
Ukraine will work with Moldova to modernize border gas metering stations so Ukraine can receive Romanian gas, Ukrtransgaz said Monday. The investment would allow up to 1.5 billion cubic meters of Romanian gas to enter Ukraine, the equivalent of 15% of last year's total imports. Ukrtransgaz plans to complete the work before Russia's gas transit contract with Ukraine expires Jan. 1. The 50 km stretch of upgraded gas line will cross Transnistria, the Russia-controlled statelet in eastern Moldova. Ukrtransgaz did not address the issue of potential Russian interference in this gas flow.
Ukrtransgaz has finished upgrading five gas compressor stations to allow pumping gas from reservoirs in western Ukraine to supply eastern and southern Ukraine, the state gas transit company reports. This reverse mode of Ukraine's gas pipeline is to be used if Russia shuts off all its gas shipments across Ukraine after the 10-year transit contract expires  Jan. 1. Ukraine has not bought gas directly from Russia in almost four years. But in a swap operation with Slovakia, Poland and Hungary, Naftogaz draws down Russian gas its passes through Ukraine, later paying Western companies for the gas. Last year, Ukraine imported 10.6 billion cubic meters of gas, one-third of the nation's consumption.
As of Saturday, Ukraine had stockpiled 17.2 bcm of gas, 86% of its goal for the winter, Ukrtransgaz reported Monday. These reserves are almost one quarter more than this time last year.
Private stevedoring companies accounted for the largest amounts of grain exported – and the biggest increases during the first half of this year, according to logistics expert Alexander Gluschchenko. In contrast, state shipping terminal registered minimal increases, he wrote on his Telegram channel. The top three stevedoring companies, all privately owned, are: TIS terminals – 5 million tons; Nika-Tera SME – 2.6 million tons; and TransBalkTerminal – 2.5 million tons.
Of Ukraine's 3,350 state-owned companies, "3,250 enterprises or their ruins should be auctioned off as soon as possible," Anders Aslund, the economist, writes for the Atlantic Council.  "The 100 most valuable should be privatized carefully and their corporate governance be improved," he writes in an advice column for the new government.
The former headquarters of Kreschatyk Bank goes up for auction on Aug. 29. A 1950s landmark at Khreschatyk 8a, between Hotel Krescahtyk and a Mafia restaurant, the building has 7,500 square meters of space. Setting a starting price of $17 million, the Retail Deposit Guarantee Fund plans to use the money to pay off creditors and large depositors of the bank, which was declared insolvent in 2016.
Ukraine uses road repair money half as efficiently as neighboring Slovakia, according to a new study by Kyiv's Center for Economic Strategy. Ukraine gets fewer bidders on highway tenders, places more priority on road length than on intensity of road use, and fails to make adequate use of international aid money, the report says.
Traffic accidents, sometimes a perverse indicator of economic activity, were up 6.4% during the first half of this year, to 73,145, reports the National Police. In another indicator of irrational economic exuberance, reckless driving is up, reports Motor Transport Insurance Bureau of Ukraine. The increases were: speeding +20%; dangerous maneuvers +22%; and drunk driving + 35%. Reflecting a surge of no-visa Ukrainian road tripping to the EU, the use of European road accident record forms was up 28%.
From the Editor: Ukraine Business News is now in English, Ukrainian, Russian and German. Check out our website – www.ubn.news. Share with friends and colleagues who want to follow Ukraine, Europe's Biggest Emerging Market. Best regards Jim Brooke – jbrooke@ubn.news