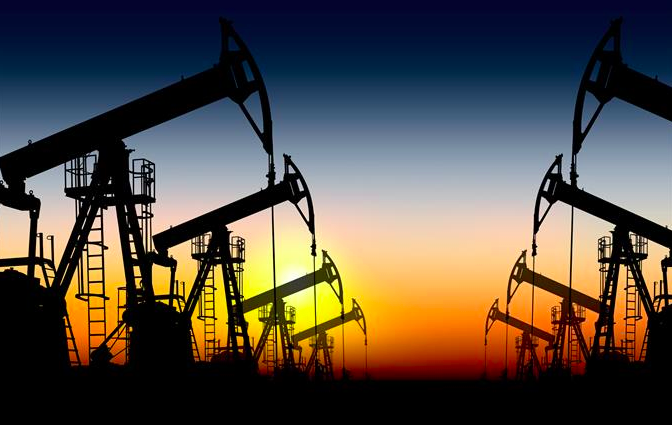 May futures for West Texas Intermediate oil traded at 2 pm yesterday at negative 7 cents a barrel — far below the historic inflation adjusted low level $16.68 in Feb. 1946. See this chart.  As WTI plummeted below zero, it dragged down other oil prices, spelling economic problems for such oil exporters as Venezuela and Russia. For Ukraine, an oil and gas importer, low prices pull down inflation and improve the balance of payments. Since the start of the year, the average price of A-95 + gasoline fell by 13% to UAH 25.68 /liter.
Ukraine increased its electricity exports by one third during the first quarter, to 2.2 billion kWh, the Energy Ministry tells Interfax-Ukraine. Exports from the Burshtyn energy island in Ivano-Frankivsk to Hungary, Slovakia, and Romania rose by 58%, to 1.6 billion kWh. During January-March period, Ukraine imported 1.5 billion kWh, largely from Slovakia and Hungary. In a move that provoked political opposition, Ukraine broke with recent history and imported electricity from Belarus — 150 million kWh — and from Russia – 53 million kWh. On April 8, Urkaine's National Commission for the State Regulation of Energy and Utilities banned electricity imports from these two countries for the duration of the quarantine, plus 30 days.
Major foreign investors in wind and solar energy in Ukraine are consulting with lawyers to move the 9-month impasse over 'green tariffs' to international arbitration, the Ukraine executive of a major European renewable energy company tells the UBN. After six months of fruitless talks with a deputy minister of energy, foreign investors hope that Thursday's appointment of Olha Buslavets as acting Energy Minister will provide the political heft to unblock the logjam.
With the Rada to meet this week to advance a bill needed for an IMF deal, President Zelenskiy defended Ukraine's need for $8 billion from the IMF "like blood for the human body." "Can a person live without water for a week? Why?" he asked Friday on Savik Shuster's 'Freedom of Speech' TV show. "With the IMF, the situation is the same. Why should we take such a risk and why should we bring the situation to default? Why do we need all these trials?" Over the next 10 days, leaders of Zelenskiy's Servant of the People party seek to out-maneuver parliamentarians allied with Ihor Kolomoisky to win passage of a bill that would bar Kolomoisky from ever winning back ownership of PrivatBank.
Ukraine may turn to "the printing presses" to cover about $4 billion – or 40% of the new budget's deficit — Concorde Capital analyst Alexander Parashchiy told an online seminar of the Cbonds Emerging Markets Bond Conference last Thursday. Foreign purchases of Ukrainian government bonds this year could fall to $1.2 billion, about one quarter of last year's level. Ukraine's return to the Eurobond market might only happen in the fall, he predicted. "Accordingly, that the NBU directly or indirectly prints about UAH 100 billion of money," he said, referring to Ukraine's central bank.
Separately, ICU says the government has accumulated $1.5 billion in its foreign currency account — enough to meet all interest and principal payments on Ukraine's foreign currency debt through the end of May.
Calculating the impact of coronavirus, the Economy Ministry and UNICEF have issued a 'Consensus Forecast.' For 2020: 4.2% drop in GDP and year end inflation at 7%. For 2021: 2.4% GDP growth and year end inflation at 5.9%.
Due to the quarantine, the number of unemployed Ukrainians has roughly doubled in one month, to 2.5-2.8 million people, calculates the Ukrainian Chamber of Commerce and Industry. "The unemployment rate today is 13.7-15.4% — this is the highest rate in the last 15 years," says chamber president Gennadiy Chizhikov. In a chamber survey, 26% of companies say they plan to cut staff. To get some relief, quarantined businesses should pay only utilities – not rent – during the quarantine.
The government is making $1.3 billion available to small businesses in its '5-7-9%' loan program. Designed to preserve jobs, the maximum loan size is $110,000 and all loans are to be interest free until next March 31.
To further boost investment, the National Bank of Ukraine Board is expected to cut Ukraine's prime interest rate by one percentage point, to 9%, on Thursday. The latest in a series of cuts, this would bring prime to half the 18% rate of one year ago.
About 30% of retail stores in Ukraine may not reopen after quarantine, Colliers International predicts in a new report. "It is expected a significant decrease in rental rates after quarantine for at least six months to preserve tenant business," the real estate consultancy wrote last week. "A number of large retail operators suggest that in the worst case scenario and the reluctance of some landlords to significantly revise the lease terms in favor of tenants, up to 30% of stores may not open after quarantine."
Prime Minister Shmygal said yesterday he now expects the number of coronavirus cases to peak in early May — three weeks later than his earlier forecast. Tomorrow, the Cabinet of Ministers is expected to extend the quarantine from Friday through the May holidays, tentatively easing Tuesday May 12. Elsewhere, Germany, the Czech Republic, Norway, Poland, and several US states start this week to ease some restrictions.
With the upsurge in cases in Russia – to nearly 50,000 cases — there is no plan to reopen Ukraine's land border with Russia, Ukraine' Health Minister Maksym Stepanov said yesterday.
As of Monday morning, Ukraine reported 5,710 laboratory-confirmed Covid-19 cases, including 850 in Kyiv. Ukraine's infected include 374 children, and 1,074 medical workers. So far, 151 people have died. Abroad, 152 Ukrainians are hospitalized with Covid-19 complications, largely in northern Italy.
Ukraine's key IT industry has overwhelmingly shifted from offices to home, according to IT executives interviewed by Ekonomichna Pravda. "The IT specialist is equally effective in both remote work and office mode — this means that our clients do not feel no difference in the workflow," says Konstantin Vasyuk, director of IT Ukraine, an association representing more than 50 major companies. The EP survey found these teleworking levels: 98% of EPAM's 7,550 technicians; 97% of SoftServe's 7,000 technicians; 90% of GlobalLogic's 4,305 technicians and 90% of Luxoft's 3 597 technicians. Last year, IT exports totaled $4 billion, making the sector Ukraine's fourth largest export after food, overseas labor, and metals.
With coronavirus restrictions pinching the flow of migrant farm workers, Germany has embarked on a program of charter flights to bring 80,000 workers in from Bulgaria, Romania and Ukraine through May. For the first two weeks, these workers will be required to live and work apart from farmhands already in Germany and wear protective gear, German Agriculture Minister Julia Kloeckner tells the Associated Press. It is not clear if Ukraine will allow such flights.
Also short of workers, Poland has extended all foreign work permits for 30 days after the end of the coronavirus emergency period. Pekao, Poland's second largest bank, is extending to its 102,000 Ukrainian account holders free money transfer service from Poland to Ukraine.
From the Editor: After killing the economy with corona curbs, the government now seems tone deaf to social realities. The Infrastructure Minister says air flights might not resume until September. The Foreign Affairs Minister is 'pondering' pleas by foreign officials who telephone and ask permission to send charter flights to pick up farm workers. Now, the Cabinet plans to extend the lockdown through mid-May.  This is the same Cabinet that banned the sale of feed, seed, fertilizers and pesticides for two weeks in March, the start of the spring sowing season. The government should show some intelligence in selectively easing the quarantine. Otherwise, what is happening in some US state capitals could come to a capital near you. With Best Regards Jim Brooke jbrooke@ubn.news