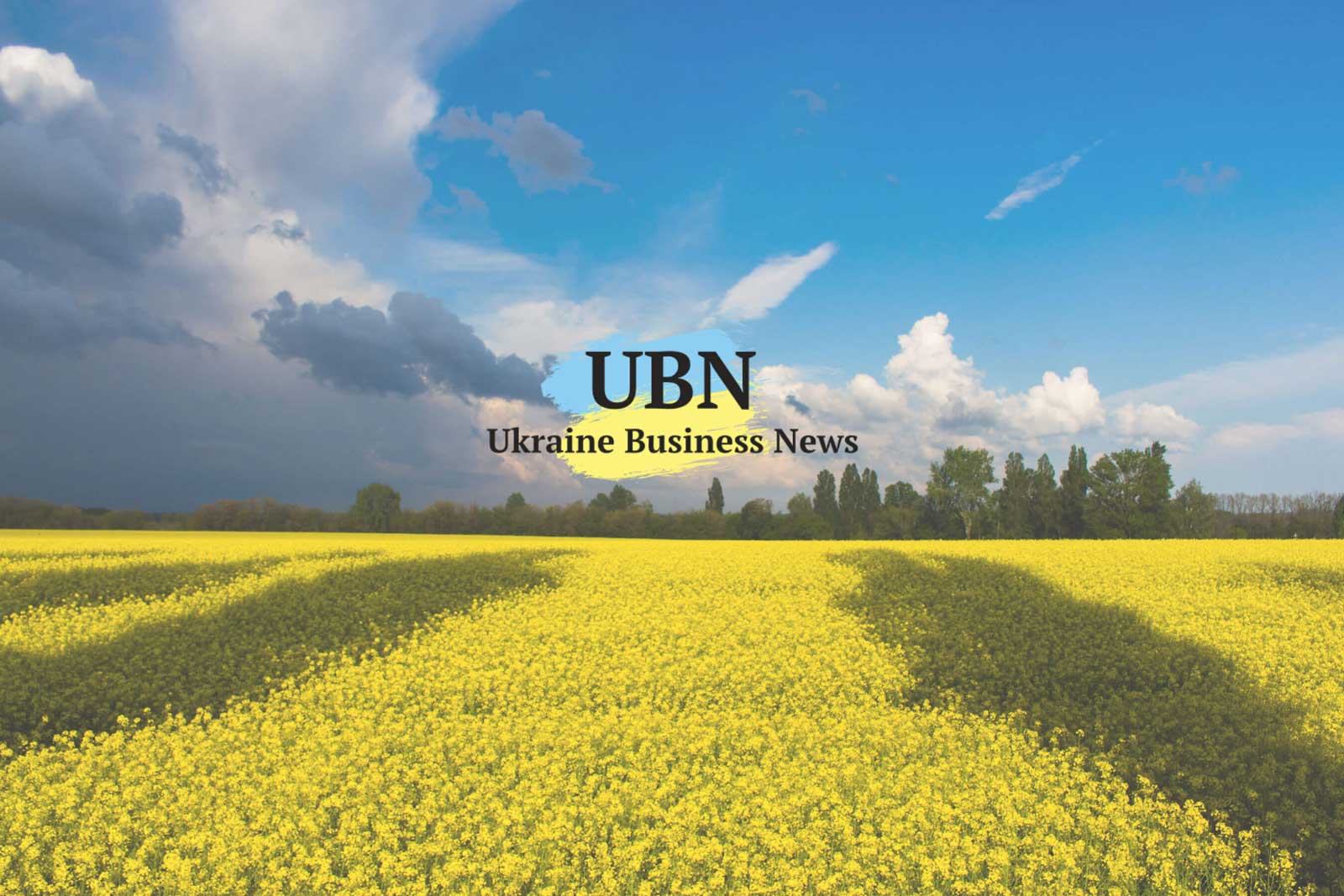 Thursday, September 27
China Pitches $1 billion Wind-Solar Project for Ukraine's Black Sea…MHP Expands Chicken Empire to Balkans…Ukrainian Overseas Workers Send Home $20 Billion This Year?...A Farm Land Market Helps Russia Hit US Wheat Yields…TV Turned Off for 15% of Population
TouchStone Capital Group Holdings, a London-based Chinese investment firm, has presented plans for a $1 billion, one gigawatt combined solar and wind power plant on Ukraine's Black Sea shelf, the Energy and Coal Industry Ministry reports. Described as "unique not only for Ukraine, but also for the nearest neighboring countries," the plant would balance sun and wind to provide an even electricity flow, the Ministry reports. It added: "The project also envisages the use of a significant (more than 30%) share of components of Ukrainian production."
Ukraine's MHP Group is moving to acquire Perutnina Ptuj, a Slovenian food company that bills itself as "the most important specialized meat processing corporation in Southeast Europe." The company has production plants in Slovenia, Serbia and Bosnia and Herzegovina and sells to 22 counties. Perutnina Ptuj is owned SIJ Group, Slovenia's largest steelmaker, in turn owned by Russian investors. MHP, Ukraine's largest poultry producer, says the purchase will "strengthen its position as a global player." MHP  has poultry processing plants in Netherlands and Slovakia and exports to 60 countries.
Concorde Capital's Andriy Perederey estimates the purchase price at $110-130 million. He writes of MHP, which is traded on the London Stock Exchange: "Such an acquisition could boost MHP's export share and EBITDA margin with enhanced ability to sell products with higher added value. And we don't change our bullish view on MHP stock."
Turkey and Ukraine will sign a free trade agreement "as soon as possible," Stepan Kubiv, Economic Development and Trade Minister, said Wednesday in Istanbul, his third visit to Turkey this year.  Signing of the bilateral deal "is the political will of our presidents, the government of Ukraine — the legislative basis for this exists," he said, Ukrinform reports. Last year, he said, Ukraine's exports  to Turkey hit $2.7 billion, up 21% from 2016. Through this July, exports were $1.6 billion.
Ukrainians working abroad send home more than $5 billion per quarter, double the central bank estimate, says Vladislav Kravets, chairman of RwSbank, a private bank.  He writes on his bank's web site: "According to the Asian Development Bank, about 80% of transfers are made through the physical transfer of money across borders by migrants, their friends, relatives or other persons for transfer to families of clients." Only 20% goes through banks or money transfer systems, he adds. Yakiv Smolii, governor of the National Bank of Ukraine, estimates Ukraine's migrant workers will remit "more than $11 billion" this year.
ArcelorMittal, Ukraine's largest foreign investor, warns about "the continuous outflow of qualified, competent specialists from Ukraine to other countries, primarily to Poland." Paramjit Kahlon, CEO of ArcelorMittal CIS, tells the European Business Association: "Because of this, Ukraine is losing more and more workforce – this is becoming one of the key problems not only for the country as a whole, but for many enterprises located on its territory." Referring to Arcelor's Kriviy Rih steel making complex, he says: "In our company's example, we see that we have to hire more personnel to replace qualified specialists."
German chemical producer BASF is investing EUR2 million to build a concrete additives plant in Obukhiv, 50 km south of Kyiv city. Kyiv has Ukraine's largest construction market. Additives stretch construction seasons by allowing builders to pour cement in sub-zero temperatures, Oleksandr Gorgan, head of Kyiv regional administration, tells Interfax-Ukraine.
Two decades after Russia opened its farmland market to private ownership and investment, wheat yields per hectare have reached American levels, The Wall Street Journal reports in major story headlined: "Struggling U.S. Farmers Have a New Worry: a Resurgent Russia." With new productivity, Russia now grows and exports more wheat than the US – for the time since the Czarist era. To handle the harvest, the Black Sea port of Novorossiysk is completing this fall a three year construction plan that nearly doubles its grain handling capacity. Mitigating the impact of Russia's wheat surge is a 58% jump in world wheat consumption over the last decade, to 183 million metric tons.
The Nord Stream-2 Ukraine bypass pipeline could cut 2.5-3% off the country's GDP, the Finance Ministry calculates. Scheduled to be fully operational in 2020, the direct Russia-Germany pipeline would make Ukraine's gas transportation system redundant. On Tuesday at the United Nations, President Trump warned that constructions of the pipeline would leave Germany vulnerable to "extortion and intimidation" by Russia. Trump said: "Germany will become totally dependent on Russian energy if it does not immediately change course." It is not clear if Trump will try sanctions to block construction. Russia says it will finance the entire project if Washington tries to block it.
In New York for the United Nations General Assembly, President Poroshenko held a two-hour meeting Tuesday with executives of major US companies investing — or planning to invest — in Ukraine. Organized by the US-Ukraine Business Council, the meeting included executives from IBM AT&T, AM General, Boeing, Bunge, Cargill, Coca-Cola, Citibank, GE Transportation, Greenbrier, Holtec, Motorola, PepsiCo, Citibank, and XCoal.
Eight new General Electric diesel locomotives are in Ukraine and are to haul cargo to Black Sea ports by November, Yevgen Kravtsov, chairman of Ukrzaliznytsia, writes on Facebook. With 30 GE locomotives to arrive from the US by the end of this year, the next shipment arrives in mid-October, Kravtsov writes.
Shaping up as the biggest privatization of the year, Ernst & Young proposes a starting price of $225.5 million for the 78.3% shares of Centrenergo that go up for auction this fall, the Finance Ministry reports. Last week, at the ICU Forum in Odesa, Piotr Piela, the EY Poland partner advising on the privatization, expressed optimism that the state owned power generating company will be auctioned off by the end of this year.
Highlighting Ukraine's TV digital divide, Kyiv's move last month to turn off analog television broadcasting nationwide cut off as many as  2.4 million rural households from TV, Oleg Chernysh, member of the National Council on Television and Radio Broadcasting, tells UNIAN. While most of Ukraine's 44 million people have access to internet, mobile telephone service and digital broadcasting, large swaths of this France-sized country do not. Ternopil estimates that 40% of its region does not receive digital TV. Rivne sued its local provider to keep analog broadcasting. Earlier this year, Zeonbudu, the national digital provider, was ordered to erect 47 more signal repeaters. Chernysh said it failed to do so, cutting off as much as 15% of the population from TV.
For comments and story tips, Brooke is reachable at: jbrooke@ubn.news