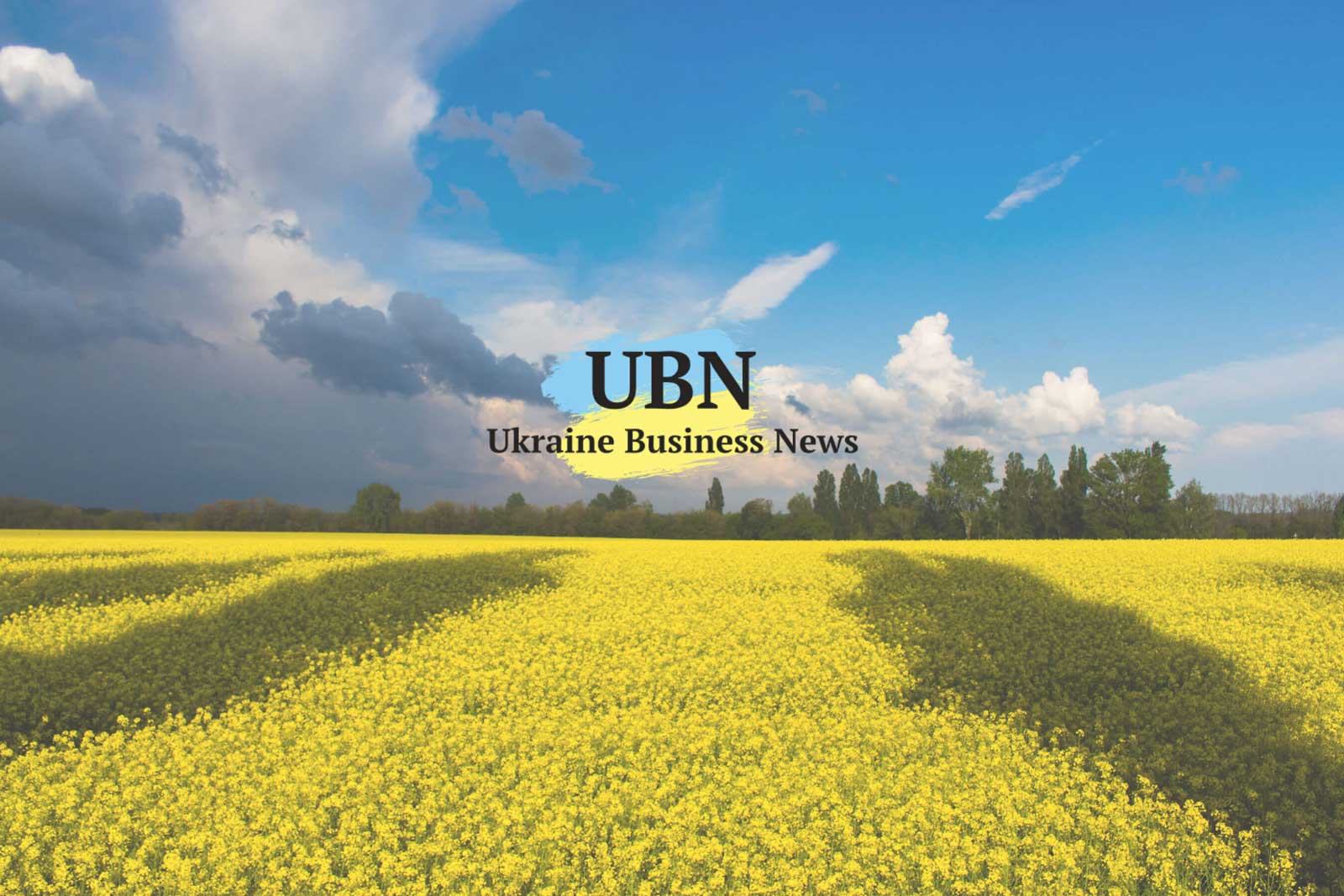 The Saudi buyers of Mriya Agro plan to invest $150 million over the next two years to make the western Ukraine farming giant "world class," according to Mark Laird, the British general manager of Salic's current Ukraine unit, Continental Farmers Group. Laird, whose farming territory now quadruples to 210,000 hectares, says Salic will invest in new equipment, infrastructure, agricultural technology and consolidation of farm land leases "to build the combined Mriya and CFG operations into a world class farming operation." In a press statement, Khalid Alabudi, head of SALIC UK, said: "Our subsidiary CFG has been successfully operating in Ukraine since 2006, processing 45,000 hectares in the Lviv and Ternopil regions… [The Mriya] investment will ensure long-term profitability of this remarkable asset."
The investment by Salic is "the largest purchase in the agricultural sector in the history of independent Ukraine," President Poroshenko said on Ukraine TV Wednesday. The price has not been made public, but the president said it was 'hundreds of millions of dollars." The Financial Times put the price at $242 million. In a nation where farmland sales are banned and fear is high of foreigners grabbing the fabled 'black earth,' Poroshenko told Ukrainians of the farm purchase by a subsidiary of the Public Investment Fund of Saudi Arabia: "This contract does not mean buying Ukrainian land. It means buying Ukrainian assets, raising the level of investment in the Ukrainian agrarian complex, and raising the level of technologies that are now coming to Ukraine."
As worries about last spring's drought fade, the Agriculture Ministry is raising its grain harvest forecast this year by 5% to 63.1 million tons. This would mean a grain harvest 2% larger than last year's. The ministry also predicts that Ukraine's grain exports during the 2017/18 marketing year will hit 42 million tons, up 5% over last year. Dragon Capital writes that "a stronger corn yield +10-12% from last year's" level is compensating for a weak wheat harvest. Minister Maksym Martyniuk writes on Facebook that poor harvests in competitor countries means that Ukraine's 'good' harvest will be 'magnificent.'
IKEA's announcement in Kyiv on Wednesday that it will open its first Ukraine store in Kyiv's expanded Ocean Plaza is being hailed as a vote of confidence in Ukraine's improved investment climate. Stefan Vanoverbeke, a Belgian who is IKEA's regional executive, said Wednesday after meeting President Poroshenko: "It's the right moment for IKEA to be here, when we look at the business climate and the opportunities." Poroshenko was more ebullient. He tweeted: "IKEA is coming to Ukraine!" Then, he told reporters: "The investment boom that is taking place today is a bright sign of confidence in Ukraine by global investors."
Analysts focus on IKEA's squeaky clean image and its two previous attempts to enter Ukraine over the last 13 years. Iryna Gerashchenko, first deputy Rada speaker, writes on Facebook: "The arrival of the Scandinavians in our market is a good signal for other investors. I hope all anti-corruptionists will welcome the arrival of the investor publicly, as a real result of our joint efforts in building a transparent economy, a free market, fighting corruption and bribes." Concorde Capital's Zenon Zawada writes: "For a decade now, IKEA has been for Ukrainians a barometer of Western integration and fighting corruption, particularly since it developed a reputation of refusing to abide by any corrupt practices. So when the first store opens in several months, it will be celebrated (particularly by politicians) as Ukraine's latest success in Western integration."
A 'second stage' for IKEA in Ukraine should be production of its wood furniture here, Poroshenko said in his meeting with Vanoverbeke, who is CEO of IKEA Southeast Europe. Noting Ukraine's free trade pact with the EU, Poroshenko said: "Ukraine has everything going for it: raw materials, wood, highly professional personnel, unique trade agreements with the EU and many other countries, and all conditions for the production of high-quality, competitive products."
London's Financial Times posted a special report Wednesday — "Investing in Ukraine." "In spite of the conflict in the south-eastern Donbas region, economic growth is slowly picking up, and investment — though still below the level the country needs — is starting to flow," reads the intro to the 8-story issue, reported largely by Roman Olearchyk, the FT's resident reporter in Kyiv. Headlines include: "From healthcare to property, liberalization is taking hold in the country;" "Car parts manufacturing is thriving, but many workers have left" and "Tech entrepreneurs see Ukraine as future IT leader."
Ukraine plans to hike household gas prices to meet IMF requirements, Energy Minister Ihor Nasalyk tells reporters in Kiev Wednesday. At the same time, Foreign Minister Pavlo Klimkin says of the timing of EU macroeconomic aid, which is tied to a larger IMF deal: "Of course, we are speaking about this year." Ukrainian News reports that Ukraine is negotiating the start of a new 1.5 year, $4-5bn IMF standby agreement to substitute the current extended fund facility that expires in March. Dragon Capital writes: "Continued cooperation with the Fund would anchor domestic economic policies during the peak of election cycle (presidential elections in March and parliamentary in October 2019), helping preserve earlier reform achievements, including central bank independence, and force authorities to proceed with reforms in key areas."
Mini privatizations are nibbling away at Ukraine's state sector. In the first month of auctions on the electronic ProZorro system, 74 state properties were sold for a total of $3 million, or an average of $40,500.  On average, three participants compete for each property and the closing price is twice the initial price, reports the Economic Development and Trade Ministry. About three quarters of offered properties are sold. One success story was a bidding war over an 812-square meter commercial property on Lviv's Petra Doroshenka St. Thirteen electronic bidders pushed the final price up to $600,000, double the starting price. By the end of this year, 417 state properties are scheduled for sale, with a collective starting price of $11.6 million, or $28,000 apiece.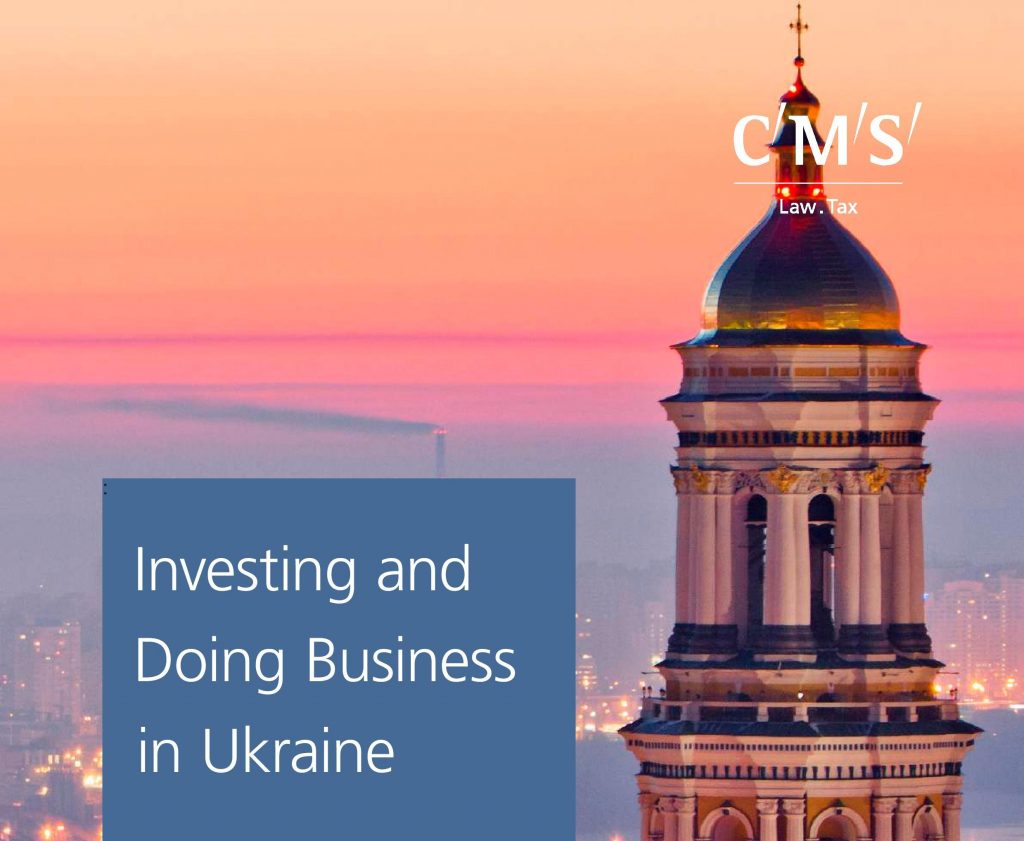 in collaboration with CMS Cameron McKenna Nabarro Olswang Ukraine and UBN,  we have created the "Investing and Doing Business in Ukraine 2020 guide".
The state's controlling shares in a Lviv forklift factory go up for auction Oct. 4, with the starting price set at the hryvnia equivalent of $300,000. From a Soviet era production peak of 12,000 forklifts, production fell to 250 in 1999. Through ProZorro.Sale, the Lviv regional office of the State Property Fund of Ukraine is selling the government's 57.4% share of PJSC Lviv Plant Avtonavantazhuvach.
For comments and story tips, Brooke is reachable at: jbrooke@ubn.news