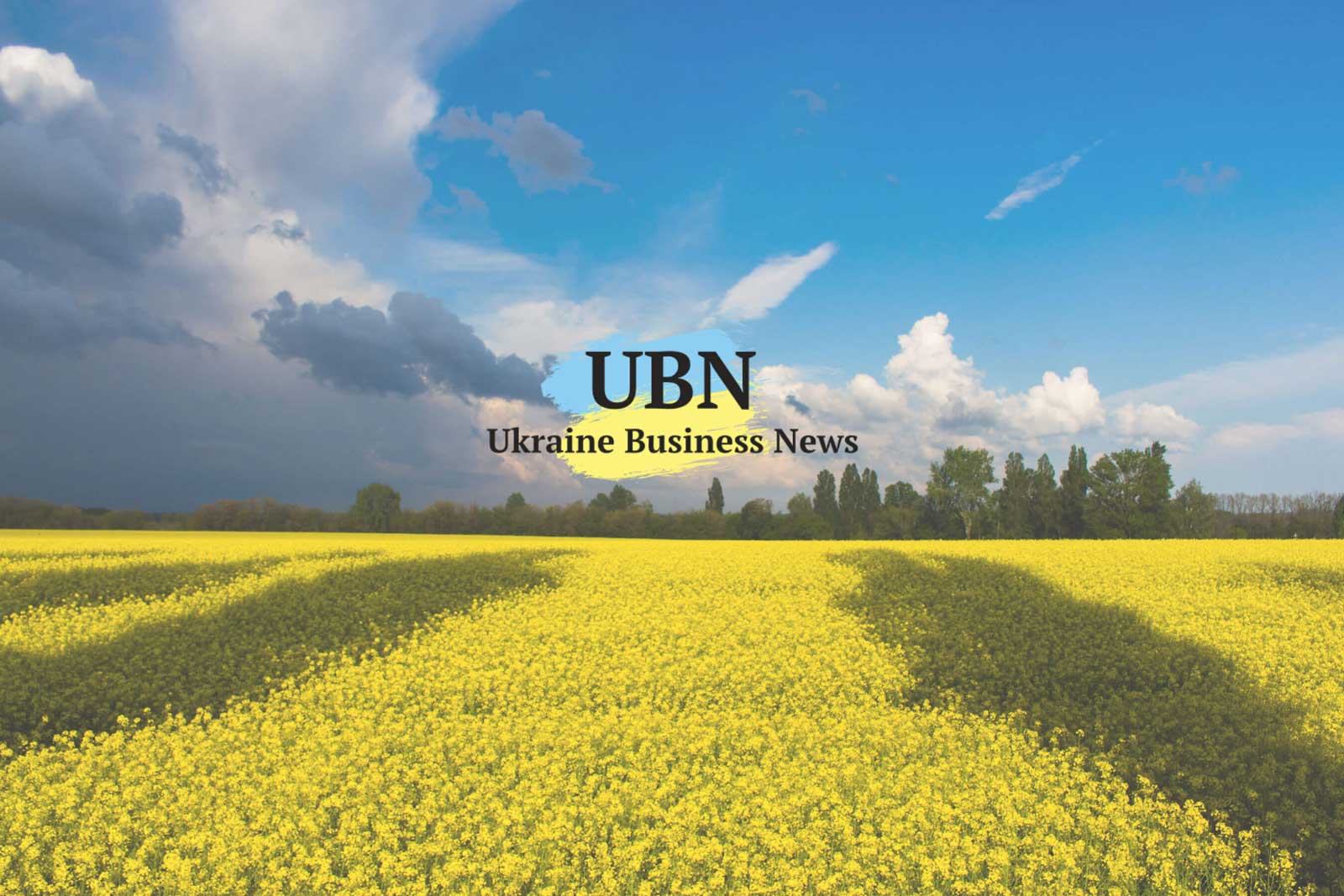 After a rocky start with a spring drought, Ukraine expects to finish this year with its second-largest grain harvest in its history – 64 million tons. The record was 66 million tons in 2016. This year, boosted by a bumper corn crop, production will be up 4.4%, reports the Agrarian Policy and Food Ministry. During the current marketing year, which ends next June 30, Ukraine expects to export 42.5 million tons of grain, up 7.8% from last year. So far, 12 million tons have been exported. China's Xinhua news agency, highlights the new forecasts noting that last year China was Ukraine's largest corn importer, accounting for 16.4% of total exports, and the second-largest barley importer, accounting 19.3% of total exports.
Hydro, Ukraine's Soviet-era renewable energy source, is winning this year's race among renewables for energy production. Foreign investment in solar and wind get all the headlines, but hydroelectric power stations generated 31% more power year over year. Through September, Ukraine's hydro dams generated 9.9 billion kWh, reports the State Statistics Service. Wind was up 6.6%, to 700 million kWh. Solar was up 23.2%, to 500 million kWh.
As part of a new policy to promote biogas in farming, the EBRD will loan EUR 15 million for the first phase of a EUR 50 million, 20 MW biogas project for I & U Group, a major agro-holding in Kirovograd region, central Ukraine. By the end of next year, I & U plans to commission a 6 MW plant that will run on 60,000 tons of sugar beet pulp. Residue from biogas fermentation can be used as fertilizer. Waste water can be used for irrigation. Using highly efficient Austrian technology, the facility can also run on corn silage, chicken litter, and pig and cow manure. It is under construction at the Novomirhorod sugar factory, 65 km northeast of Kropyvnytskyi, the regional capital.
The EBRD has signed a EUR 9 million loan agreement with Kropyvnytskyi Mayor Andriy Raykovich to modernize the trolleybus network for this regional capital of 235,000 people. Rebuilding the city's transport network will involve modernizing Soviet-era substations and buy 20 new Ukrainian-made trolleybuses.
A food processing center is taking shape in a one-year-old industrial park, in Lanna, 70 km southeast of Poltava city. The Lanny Agricultural Group has inaugurated a $4 million, 80,000 ton grain elevator, the first stage of a complex that is to include a flour mill and a bakery. So far, the project is self-financed, Vladimir Sanzharivsky, deputy general director of Lanny, tells Interfax-Ukraine.
Through September, retail sales are up by 5.5% in real terms, year over year, reports the State Statistics Service. This time last year, retail sales were up 8.8%. This year's growth champions are: Luhansk, up 27.9%; Donetsk up 13.7% and Poltava up 11.1%. As usual, volume champions were: Kyiv — up 3%; Dnipro – up 6.6%; and Kharkiv – up 1%. Concorde Capital's Evgeniya Akhtyrko writes: "We anticipate retail trade to accelerate through the year end, supporting economic growth. We expect real retail sales to grow 7-8% yoy in 2018." Dragon Capital write retail sales are supported by 16% year over year growth of real salaries in August, and by a 26% year over year growth in remittances, to almost $1 billion a month this year.
To minimize post-Brexit trade disruption, British and Ukrainian officials "are working together to design a bilateral agreement that will replicate the effects" of the EU-Ukraine free trade pact, Liam Fox, Britain's State Secretary for International Trade, said during the recent Ukraine Week in London. "We have designated Ukraine as one of the UK's post-Brexit priority markets, and our ambition is to further improve and liberalize the trading relationship between us," he said. Fox added that his department is working to help Ukraine win energy independence from Russia and is providing "British expertise in agricultural machinery, grain storage, and food processing."
AM General, maker of Humvee military vehicles, has joined the US-Ukraine Business Council. Since Russia's 2014 attack on Ukraine, the US-based manufacture has delivered 75 Humvees and about 50 ambulances to Ukraine's armed forces. With an eye to future sales, Andy Hove, AM General CEO has participated in two USUBC roundtables In New York with President Poroshenko.
APCO Worldwide, a Washington-based global public affairs and strategic communications consultancy, also has joined the USUBC. APCO writes of their 2015-2016 work with then Finance Minister Natalie Jaresko: "APCO's communications strategy was to swiftly build Minister Jaresko's profile as a credible and authoritative international stateswoman and to help her foster a network of influential third party allies around the world prepared to publicly support her debt restructuring negotiations."
Seven more US-made General Electric locomotives arrived at Chornomorsk, making for 15 now in Ukraine. The locomotives are being certified and should start hauling freight in November, Yevhen Kratsov, acting CEO of Ukrzaliznytsia, tells Magistral the railroad's news site.
ArcelorMittal, the largest producer of rolled steel in Ukraine, plans to triple its fleet of company-owned freight cars to 1,500. The next step, Aleksandrr Moroz, head of Arcelor's logistics, says is company-owned locomotives pulling Arcelor freight trains. Last week, the Rada rejected a bill that would allow private freight trains. Undeterred, Moroz told Rail Expo 2018 in Kyiv that pilot projects should start next year.
An ambitious plan to dredge 16.3 million cubic meters next year from Black Sea, Azov and Dnipro river ports has been approved by the Ukrainian Sea Ports Authority. Dredging work is to be completed at Chornomorsk, to 15 meters. On the Azov, the ports of Berdyansk and Mariupol are to be dredged. On the Dnipro river basin, dredging is to take place at Dnipro, Kyiv, Kaniv, Kremenchuk, Kamianske (ex-Dneprodzerzhinsk), Kakhovka and the Bug-Dnipro Liman Channel.
Ternopil is the latest regional capital to win a McDonald's. The new restaurant can serve 2,000 meals a day. Across Ukraine, McDonald's served 100 million meals last year, 9% more than in 2016. On an average day, the equivalent of 1% of Ukraine's population visits a McDonald's. The leader in Ukraine's fast food sector, McDonald's has a 12% market share.
SkyUp, a new Ukrainian discount airline, launches flights Dec. 27-29 from Kyiv Sikorsky to Barcelona, Sofia, Tbilisi and Poprad, a Slovakian ski resort in the High Tatra mountains. The airline owns two Boeing 737-800s. It has placed a $624 million order for five more Boeings, with delivery expected within five years.
By February, Turkish Airlines plans to increase the frequency of flights from Istanbul to Kyiv by 50%, to 24 flights a week. Last month, it increased flights from Istanbul to Odesa to three a day. Last year, Turkish Airlines, the national flag carrier, carried 600,000 passengers between Turkey and Ukraine, an 18% increase over 2016. Turkey's largest airline flies to Kyiv, Kharkiv, Kherson, Lviv, Odesa, and Zaporizhia.
For comments and story tips, Brooke is reachable at: jbrooke@ubn.news