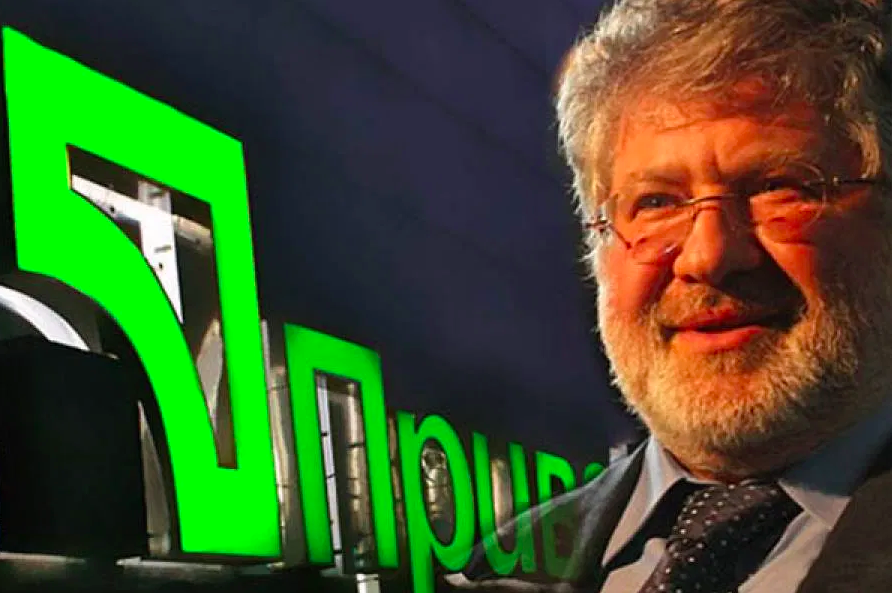 Thursday, October 24
Ze's Office Sees no Reason to Return PrivatBank to Kolomoisky...TV Interviews: Kolomoisky x Gontareva...DTEK to Launch Green Bonds...EIB Prepares €600 Million in Road and Rail Loans to Ukraine...Fog Hits Ports and Airports...Swissotel Plans Aparthotel Near Kreschatyk
President Zelenskiy's office says there is no reason to hand PrivatBank to its former shareholders, no matter what the court decisions. "Having made a decision on nationalization, the state invested UAH 155.3 billion [$6 billion] in PrivatBank, which allowed to save the funds of Ukrainians reads the statement on the president's website. "We believe that regardless of the decisions of the courts, there is no reason to return the state-owned PrivatBank to its former shareholders." With Zelenskiy on a four-day trip to Japan, ending today, his chief of staff Andriy Bohdan conveyed that message in a meeting Wednesday afternoon with the Group of Seven ambassadors in Kyiv.
In another legal setback for Ihor Kolomoisky and Gennady Bogolyubov, former owners of PrivatBank, the London Court of Appeal has ordered them to pay PrivatBank £10.9 million [$14 million] by Nov. 12. The money is to cover the costs of last year's hearing in London and the legal work leading up to the Oct. 15 decision by the Court of Appeals. This Court denied the defendant's permission to appeal further and ordered them to file their line of legal defense by the end of November.
Namecalling: Sign of Weakness or Strength? Speaking on Russia's 'Current Time', Kolomoisky called Economy Minister Timofei Milovanov "a moron" who should "immediately write a letter of resignation…It is very sad that the Minister of Economy in Ukraine is a moron." He also said Culture Volodymyr Borodyansky "is not a moron, but a bastard." The ministers drew Kolomoisky's wrath for their criticism of a sketch on his TV channel, 1+1, that lampooned last month's arson attack on the Kyiv House of Valeria Gontareva, former governor of Ukraine's central bank. Far from repentant, Kolomoisky told Russian TV that Gontareva should transfer titles of her properties "so nothing else of hers is burned."
Long known for coarse and sometimes threatening language, Kolomoisky is no longer just a Dnipro 'biznesman.' He is Zelenskiy's chief media backer. His former lawyer, Andriy Bohdan, is now presidential chief of staff. It is unclear how much influence Kolomoisky has over cabinet appointments. Milovanov has a Phd in Economics from the University of Wisconsin and until his appointment as Economy Minister was president of the Kyiv School of Economics.
For her part, Gontareva called Kolomoisky's legal efforts to get $2 billion 'compensation' for his bankrupt bank "the theater of the absurd." Interviewed in London where she is in self-exile, she told Ukraine's Direct Channel that PrivatBank is  saddled with the equivalent of $6 billion worth of nonperforming loans made to Kolomoisky and his associates. "The bank was an empty pyramid worse than MMM," she said, referring to a massive Ponzi scheme that defrauded up to 10 million depositors in post-Soviet Russia and Ukraine.
Strong foreign investor demand for 3-year hryvnia T-bills allowed the Finance Ministry to slash yields to 15.06%, down from 15.42% two weeks earlier. At Tuesday's weekly auction, demand for three-year local currency bonds was double the supply — $80 million. Overall, the government sold the dollar equivalent of $120 million in bonds, almost triple the amount sold last year. Concorde Capital's Evgeniya Akhtyrko writes: "Apparently, the offer of 3Y bonds drew non-resident investors back to Ukraine's primary local bond market despite a significant cut in interest rates."
DTEK Renewables plans to issue 'green' bonds to help pay for its ambition solar and wind projects in southern Ukraine, reports Interfax-Ukraine. A US and Europe roadshow start today to market the 5-year, euro-denominated Eurobonds. Organizers are Raiffeisen Bank International AG and Renaissance Capital. On Tuesday, Fitch gave the bonds a 'B' rating. DTEK Renewables plans to expand its Ukraine solar and wind capacity to 1.9 gigawatts, almost double its present capacity.
The European Investment Bank, or EIB, has approved loaning €450 million to cover almost half of a €1 billion project to build a northern highway bypass around Lviv and to upgrade the Kyiv-Odesa highway. On the 450 km long M-05, most of the work will be south of Kyiv region, Cherkasy, Kirovohrad, Mykolaiv and Odesa regions. The Bank did not specify the other sources of co-financing.
The EIB plans to loan almost €150 million to buy eight suburban commuter trains for Dnipropetrovsk and Zaporizhia, two key industrial regions bordering the Donetsk region. The loans would be conditioned to modernization of service – introducing electronic tickets, speeding up trains, and cutting the regional networks by about 15%. On the Zaporizhia rail network, which carries 7.5 million passengers a year, the average train is 30 years old.
Prime Minister Oleksiy Honcharuk predicts the hryvnia will trade next year in a band of 25 to 27 to the dollar. Currently, the hryvnia trades at 25 to the dollar, a 12.5% appreciation since the start of the year. On Tuesday, Economy Minister Milovanov predicted Ukraine's GDP will rise by 3.5-3.7% in 2020, up from the 3% growth forecast for this year. He also said inflation could fall to 5.5% at the end of next year.
On Friday, the central bank will introduce Ukraine's first new denomination banknote in 13 years – the 1,000 hryvnia now, worth $40 today. With a largely blue color, the note features a portrait of Volodymyr Vernadsky, the first president of the Ukrainian Academy of Sciences. The National Bank of Ukraine intends to put into circulation 5 million new notes, the equivalent of $200 million. In 2006, the central bank put the last new denomination in circulations – 500 hryvnias.
Due to heavy fog, about a dozen flights headed to Kyiv Sikorsky airport were either canceled or transferred to Kyiv Boryspil on Wednesday. One Wizz Air flight, from Vilnius to Lviv, was unable in Lviv airport and ended up being rerouted to Cluj, Romania. On the Black Sea, fog prompted authorities to temporarily restrict pilotage at: Olvia, Pivdennii, Mykolaiv, and Skadovsk. Restrictions on cargo operations with grain were imposed at: Kherson, Odesa, and Reni. The Bug-Dnieper-Liman Canal and the Kherson Sea Canal were closed to shipping.
French hotel operator Accor has signed a management contract for a Swissotel Living hotel at 13 Liuteranska Street, one block off Kyiv's central Kreshchatyk Street. Scheduled to open in two years, the aparthotel is to have 58 rooms in a renovated historic building.
From the Editor –  An impressive line-up of speakers is taking shape for the Ukraine Investment Roadshow, Dec. 2 in London – Ukraine's most active companies on international finance markets, leading EM experts from BCP Securities, BlueBay Asset Management, Morgan Stanley, Rothschild & Co., and IFIs such as the EBRD. UBN is a media sponso, and I will be participating. For the complete list of speakers, click here. See you there! Jim Brooke jbrooke@ubn.news