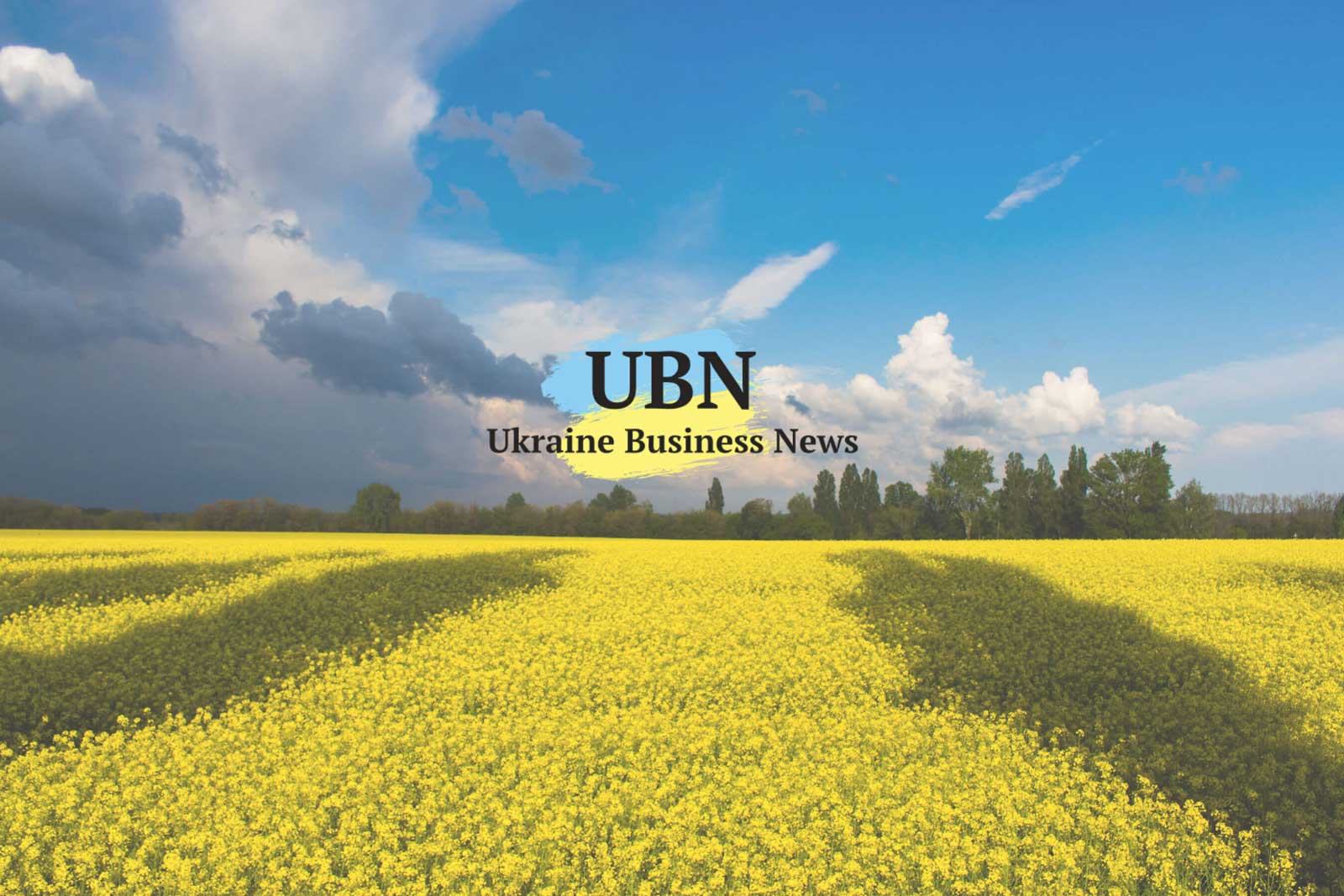 Germany's Metro Cash & Carry, the self-service wholesaler, plans to open 15 to 20 'small' stores across Ukraine in coming years, their country CEO, Olivier Langlet, tells Interfax-Ukraine. "It's better to open more than 20 stores in the regions than one big one,' Langlet said, referring to stores in the 1.5-2,000 square meter size that cost EUR 150-300,000 to open. In Ukraine for 15 years, Metro has 27 stores, largely hypermarkets, with the exception of two of the new, smaller stores, in Lutsk and Ternopil.
Sweden's IKEA will partner with one of Kyiv's largest shopping center developers for major expansion in the 2020s, Vagif Aliyev, the developer, told reporters Wednesday. One year from now, Aliyev's new Ocean Mall is to open with a 5,000 square meter IKEA, the first Ukraine store of the multinational furniture retailer. This will be followed as many as six IKEAs – in the 5,000 and 30,000 square meter formats – said Aliyev, adding that he is building a group of 10 shopping and entertainment centers in Kyiv. IKEA's regional representative, Vladislav Lalich, was more cautious, only telling Interfax-Ukraine that the company "really plans to stay in Ukraine for a long time, but develop step by step."
With retail sales strong, Foxtrot, a major electronics and household appliances retailer, is spending $150 million this year to renovate 40 stores and to open 10 new stores, Interfax-Ukraine reports.  Targeting big cities and small cities, the chain is opening new stores in Kyiv, Dnipro, Khmelnytskiy, Nova Kakhovka, Kherson region and Varash, Rivne region. Overall, Foxtrot has 161 stores in 90 cities in Ukraine.
With 50,000 Ukrainians making parts for German cars, Germany's Transport Ministry has given Ukraine an additional 4,000 permits for trucks to travel from Ukraine to Germany. It is estimated that one of every two German cars made today contains parts made in Ukraine.
The privatization bug has spread to state-owned PrivatBank, which has set a goal of selling more than 900 real estate properties by the end of this year. So far, through the SETAM and PB.LOT.UA electronic sales platforms, the bank has sold apartments, offices, houses, land plots and parking spaces in residential complexes, the bank reports. To drum up buyer interest, the bank beckons: "Today, at open auctions, PrivatBank offers real estate in new buildings in Kyiv, Dnipro, Mikolaiv, Yuzhnoukrainsk and Chernivtsi. In addition, office and production facilities, hotels, recreation centers and land plots are for sale."
The EBRD is planning to loan EUR 51.9 million to state gas producer UkrGazVydobuvannya for well repair equipment and energy efficiency projects. A fully owned subsidiary of Naftogaz, UGV accounts for 75% of gas production in Ukraine. Last year, it raised gas production 5%, an increase it hopes to match this year.
 The IMF predicts the hryvnia exchange rate will devalue gradually, hitting almost 30 to the dollar in 2020. Today, the official rate is 28.08 to the dollar. The IMF forecasts the rate will hit 28.6 to the dollar in 2019, and 29.9 to the dollar in 2020.
The IMF forecasts that Ukraine's national debt will decline steadily over the next five years – from 70.5% of GDP today to 56.4% in 2022. The Fund also predicts that Ukraine's GDP growth in 2019 will be 2.7%.
Ivano-Frankivsk, Kyiv and Vinnytsia lead a new ranking of 100 Ukrainian cities evaluated for transparency and friendliness to investors, according to Transparency International Ukraine, which conducted the year long survey. Checked for 17 indicators, for a possible maximum score of 20, the winners are: Ivano-Frankivsk – 15; Kiev – 12.7; Vinnytsia -12; Lviv – 10.75; and  Bila Tserkva – 10.7. Losers include: Stryi -1 point; and Poltava –1.2.
A cyber attack affected internet services of the State Fiscal Service Monday evening through Tuesday, disrupting programs used by millions of people for procedures such as filing taxes, Reuters reports. The Fiscal Service reported that it "has been identified as a denial-of-service attack and an attack protection mechanism has been implemented."
Turkey's defense company Aselsan has signed a deal with UkrOboronProm's Spetseechnoexport to produce Turkish tactical communications devices in Ukraine. Under the $44 million deal, the devices are to be used by Ukraine's armed forces.
Czech defense company Exсalibur Army Ltd. and UkrOboronProm plan to jointly create and market new models of armored vehicles. The first priority is to modernize the BMP-1 and BMP-2 armored vehicles of Ukraine's Army. Later plans include working on 152 mm artillery systems, Pavel Bukin, head of Ukraine's defense conglomerate, told Interfax-Ukraine.
The Thai military is considering making Ukraine's BTR-4MB1 the main combat vehicles of the Royal Thai Marine Corps, according to the website of the National Security and Defense Council of Ukraine. Thai Marine Corps Vice Adm. Sangkorn Pongsiri discussed a BTR acquisition program with Defense Council Secretary Alexander Turchinov on Wednesday, on the sidelines of the Arms and Security 2018 conference in Kyiv.
Through September, there were 2 million crossings of the administrative border between Ukraine and Russia-controlled Crimea this year, reports Ukraine's Border Service. Without offering numbers, the Service says that crossings are declining, presumably as Ukrainians alter their vacation patterns. This year's statistics show a net exit of 5,000 people from Crimea. Before annexation in 2014, Crimea had a population of 2 million. Due to sanctions, Crimea's lone commercial airport, in Simferopol, only has flights to Russia.
Mohammed Zahoor, the British-Ukrainian-Pakistani investor, plans to tear down Kyiv's 60-year-old Kinopanorama movie theater and build in its place a 3-star hotel, the Kyiv Post reports. Last week, Zahoor closed the 500-seat theater, the first in the USSR to offer panoramic movies. While the theater was starved for investment in recent years, its street, Shota Rustaveli, boomed with a dozen trendy bars and restaurants.
Zahoor seeks $10 million to complete restoration of his 4-star landmark hotel, the Leipzig, he tells the Post. Zahoor says he has largely resolved legal disputes with the Turkish subcontractor who did the renovation. Although the building carries a sign for Renaissance, a Marriott brand, he says he wants to get out of 30-year operating contract with the American multinational. He threatens to go to court in Britain if "Marriott doesn't want to [settle] amicably." Although, there are 1,000 4 and 5-star hotel rooms within a 15-minute walk of the Leipzig, Zahoor believes in high end tourism for Kyiv, saying "even the most conservative numbers show that we will pay back the money in six to seven years."
For comments and story tips, Brooke is reachable at: jbrooke@ubn.news