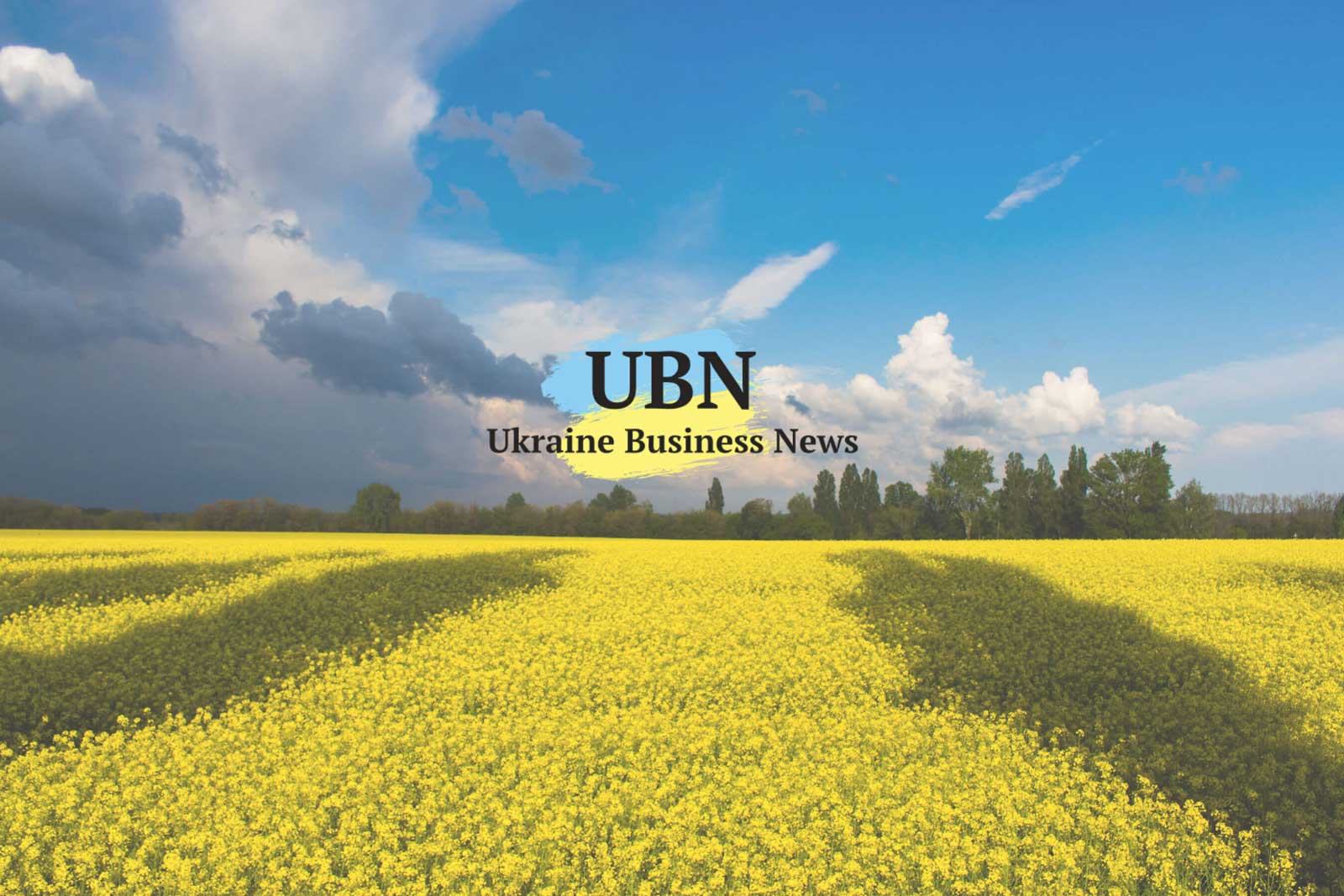 Louis Dreyfus Company, one of the world's largest food traders, "plans to significantly increase its investment in Ukraine in the coming years," President Poroshenko's press service reported after the President met Wednesday in Kyiv with Margarita Louis-Dreyfus, the Russian-born chairwoman of the Rotterdam-based company. Focusing on logistics, the company owns grain elevators in Vinnitsa, Cherkassy and Zaporozhye region and is considering building more. With Brooklyn-Kyiv LLC, Dreyfus is building a $104 million grain transshipment complex at Odesa port. It has invested $8 million in road improvements around Odesa port and now plans to build railroad wagons.
Turkey and Ukraine are in 96% percent agreement on their free trade pact, President Poroshenko tells Turkey's Anadolu news agency. For Turkey, the sticking point is imports of Ukrainian farm products. For Ukraine, the obstacle is imports of Turkish textiles. Poroshenko reaffirmed his commitment to sign the free pact by the end of this year with Turkey, one of Ukraine's top five trade partners.
With work growing on new foreign investment, CMS Cameron McKenna Nabarro Olswang has unveiled a major renovation of its Kyiv office on Volodomyrska Street. "As regards client activity, we have been really very busy over the past year or so," Graham Conlon CMS Managing Partner, tells the Morning News. Citing deals in renewable energy and infrastructure join ventures, he adds: "The vast majority of what we have been busy with has been 'in-bound' investment type of work." Looking at 2019 work for his 30-lawyer office, he adds: "We don't expect the outcome of the election to influence deal activity all that much."
After Russia blocked supplies of anthracite coal to DTEK's power plant in government-controlled Luhansk, the plant switched this week to gas. The coal used to come from DTEK's mines, 70km away, in the separatist/Russia-controlled zone. Given the lower calorific value of gas, the switch could cost local electricity users an extra $20 million a month, calculates Dragon Capital. Concorde Capital puts the monthly losses at $9-10 million. The solution is to build 30 km of railroad track to replace war damaged tracks. With eastern Ukraine increasingly dependent on coal supplies from Russia, analysts fear that Russia will use this economic lever to political advantage.
By doubling the Khmelnitskyi Nuclear Power Plant, Ukraine can become a major electricity exporter to Poland and Hungary, boosting Ukraine's GDP by 6-7%, estimates Hans Schweickardt, Vice-Chair of the Supervisory Board of Poland's Polenergia. Three years ago, Ukraine ended a contract with Russia's Atomstroyexport to build two 1,000 MW reactors at Khmelnitskyi. Now, Ukraine is reviewing proposals by Chinese, South Korean and Slovakian companies to complete the two reactors.  They would double the plant's power production to 4,000 MW. In September, the Cabinet of Ministers approved "Energy Bridge Ukraine-EU." This project would connect Khmelnitskyi to EU power lines, about 200 km away.
First time sales of electric cars nearly doubled though October, hitting 4,214, Ukravtoprom, the carmakers association reports. With used cars accounting for 85% of sales, electric vehicles now account for 4% of used imported cars sold in Ukraine.
Ukraine has nearly doubled exports of tomato paste in the last five years, making it the world's 10th largest exporter of tomato products, François-Xavier Branthôme reports in Tomato News website. After the loss of the Russian market, Ukraine diversified, exporting to about 30 countries worldwide. Noting that Poland takes 44% of Ukraine's exports, Tomato News reports that Ukraine "is now firmly settled in the lowest ranges of the worldwide price bracket for tomato products."
Tests of soybean fields in six regions of Ukraine indicate that almost half of soybeans grown in Ukraine are genetically modified, Gabriel Paun, president of Romania's Agent Green Association, tells UNIAN. Ukrainian law bans cultivation of GMO crops. Under the free trade pact with the EU, Ukraine has to adopt its legislation to comply with the EU's strict GMO rules. Paun said his group tested samples from 10 fields in each of these key soy growing regions: Poltava, Khmelnitsky, Kiev, Kirovograd, Zhytomyr, Vinnytsia. Of the 60 samples, 29 were GMO, reported Paun. Last spring, Chinese corn buyers switched from the US to Ukraine, alleging that Ukrainian corn is GMO-free, while American is not.
As part of Zakarpattia's wine renaissance, Chateau Chizay, of Berehove, plans to boost wine sales next year by 15%, to 1.4 million liter bottles, Anatoliy Poloskov, company director, tells Interfax-Ukraine. After losing access to grapes from Crimea, the winery planted 272 hectares. This season, it produced 2,000 tons of grapes, enough to meet its needs. With the EU market largely closed to Ukrainian wine, Chateau Chizay exports to the US, Canada, Israel and Australia.
The microclimate around Berehove is fostering production of dry white wines made from the Riesling, Gewuerztraminer and Leanka grape varieties. Zakarpattia now holds nine wine festivals, attended by 1,500,000 tourists a year, AFP reports.
With Ukraine's government spending $36 million to help finance film production, the nation is premiering 20 new feature films this year, Filip Illienko, head of DerzhKino, the the State Film Agency, tells RFE/RL. Ukraine produced four feature films in 2016, and 17 feature films in 2017.
Betting on movies, Multiplex-Holding plans to increase its Ukraine theaters by almost 20% in the next 12 months, Interfax-Ukraine reports. The company will add five theater complexes, with about 40 screens. Next month, Multiplex will open its first theater in Odesa, at Gagarin Shopping Plaza. Next year's plans include opening at Spartak in Lviv and inside central Kyiv's TsUM.
During the first half of this year, tourists visits by Ukraine's neighbors were down: Hungary — down 26% yoy to 447,400; Romania – down 11% to 355,000; and Slovakia – down 10% to 152,000.
Visits to Ukraine from non-border countries were up: Spain – up 104.5% to 19,700; Britain up 62% to 57,200; Israel – up 26 % to 125,700; Lithuania – up 20% to 41,000; Turkey – up 16% to 134,200; Czech Republic – up 16% to 29,600; Italy – up 14% to 40,500; Germany – up 13% to 98,700; USA – up 12.5% ​ to 80,500; France – up 8% to 29,100.
Overall, the number of foreign tourists was down 1.7% yoy, to 6.22 million people, the Economic Development Ministry reports, citing State Border Service data. Generally, tourists who travel by plane spend more than visitors who come by car or bus.
With Lviv tourism booming, the City Council has decided to build a new attraction in the northern part of the city: an 800 meter gondola from Na Valakh park to Castle Hill park, UNIAN reports.  Construction could start next year on the project, estimated to cost $2 million.
For comments and story tips, Brooke is reachable at: jbrooke@ubn.news