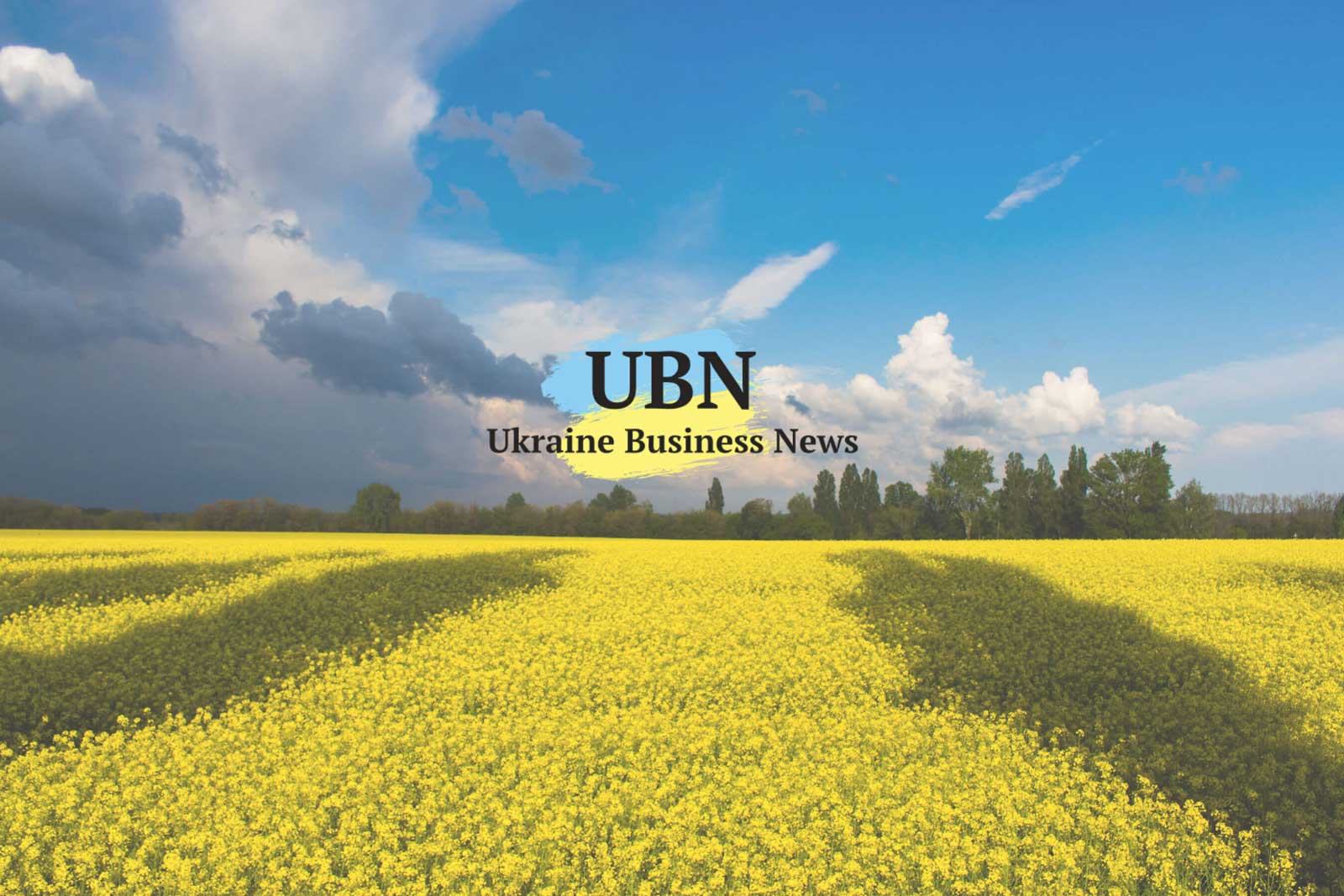 Thursday, November 22
Low Cost Air Wars Heat Up: Wizz Air Promises 20 Jets and $2.5 billion Investment by 2025…To Fly Domestic Routes, Wizz Air Reopens its Ukraine Unit…Poroshenko to go to Israel to Sign FTA…Farm Land Leases to be Auctioned on ProZorro…Kyiv Gets Thumbs up from US Travel Blog 'Luggage and Lipstick"
Wizz Air plans to invest $2.5 billion in Ukraine through 2025, basing 20 new Airbus jets in Ukraine and boosting traffic here to 6 million passengers, Josef Varadi, the airline's CEO promised President Poroshenko on Wednesday. One day earlier, Poroshenko received David O'Brien, sales director of low cost rival Ryanair. He promised to invest $1.5 billion in Ukraine by 2023, increasing its Ukraine-based fleet to 15 Boeing jets, carrying 5 million passengers. For comparison, Boryspil, responsible for two third of the nation's air traffic, carried 10.5 million passengers last year.
Planning to fly domestic routes in Ukraine, Wizz Air plans to reopen in 2019 its local subsidiary, Wizz Air Ukraine. The Budapest-based carrier closed this unit in 2015 after Russia's military attacks on southeast Ukraine. With a local airline, Wizz Air will be able to fly local routes. Although Ukraine is the size of continental France, domestic traffic is tiny, often only 5% of passengers using Kyiv Sikorsky airport, Wizz Air's main base here. There are no flights from Lviv to Kharkiv or to Odesa, and no flights from Kharkiv to Odesa. Wizz Air estimates that the development of a flourishing domestic flight network would create 6,000 direct and indirect jobs.
Already the largest airline in Kharkiv, Lviv and Kyiv Sikorsky, Wizz Air will add flights next year from each airport to Krakow, Poland. With this expansion, Wizz Air will have direct flights from Kharkiv to six European cities, from Lviv to 10 EU cities, and from Sikorsky to 26 EU cities.
To boost domestic air travel, a Dnipro Regional airport will be a public-private project, with the state building the runway and private investors building the terminal, says Infrastructure Minister Volodymyr Omelyan. Saying the target site, Solone in Dniprotrovesk region, is at the center of an urban catchment area of 2.5 million people, he adds: "Construction of the airport in Solone will solve the problem of air traffic of the whole conglomeration: Dnipro, Zaporizhia, Kryvyi Rih." Appealing to investors, he assures $7 million is in the 2019 budget for the first year of the 3-year construction project. He calls the regional airport "a truly worthy new facility — the first airport to be built in independent Ukraine."
President Poroshenko will visit Israel 'in coming weeks' to sign the Free Trade Agreement with Israel, Ukrinform reports, citing an interview with Foreign Minister Pavlo Klimkin in Austria. On Wednesday in Kyiv the Cabinet of Ministers approved the document, the fruit of three years of talks. Called 'an agreement with exceptions,' the FTA is heavily weighted toward free trade of industrial products. Israel is to cancel import duties for 9.2% of agricultural products and about 80% of industrial products. Ukraine is to cancel import duties for 6.8% of agricultural products and about 70% of industrial products.
Implementation of 4G mobile service pushed Vodaphone Ukraine's net Q3 profit down by 24% year over year, to $14 million, the company reports. The company's Q3 revenue increased by 6.5%, to $118 million. The subscriber base decreased by 4.3%, to 19.9 million active SIM cards. Six months into 4G, Vodaphone's 4G network covers almost 40% of the country's population.
Can Ukraine be a role model for the UK? "How a 'Ukraine-plus' Brexit deal could solve Theresa May's problems" is the title of an article in London's The Conversation news site. Referring to Ukraine's free trade deal with the EU, the article writes: "A Ukraine-plus agreement is feasible and could achieve: An end to EU law applying in the UK, No free movement of people, Access to the EU single market, The ability to make its own trade agreements with third countries, Collaboration with the EU on security and defense policy."
Restoration of bank lending will the priority task for the National Bank of Ukraine in 2019, Yakiv Smolii, governor of the central bank writes on Facebook. Lending will be facilitated by the Credit Register, which protects creditors, by a new, liberalized foreign currency regime and by protection of rights of consumers. Left unsaid was lowering interest rates, a move the bank could take if annual inflation falls from 10% this year to the single digits.
Dragon Capital continues its commercial real estate purchases, paying $6 million for the former headquarters of Fortuna Bank, at 35B Borychiv Tik Street in Kyiv's Podil district. In an auction of the bankrupt bank's assets, bidding started at $4.5 million for the 4,000 square meter, seven story building. The auction was conducted by Deposit Guarantee Fund. Dragon's co-investors on previous purchases have been Goldman Sachs and George Soros.
In a step toward a land market, Prozorro.Sales posts today details for the first electronic auctions of land lease rights. "Three lots – land plots in Ivano-Frankivsk, Rivne and Vinnytsia regions – will be auctioned in the next few days," says Alexey Sobolev, director of the online auction platform. Maxim Nefyodov, first deputy minister of economic development and trade, tells UNIAN: "We hope that this will be the first step to prove to society, taxpayers and politicians that these processes can be transparent and effective, and that there will not be problems that populists will scare that everything will go to the oligarchs and foreign compradors."
With the Rada expected to renew the ban on the sale of farm land in December, Ganna Yudkivska, Ukraine's judge of the European Court of Human Rights, urges the government to extend property rights to Ukraine's seven million rural residents who own land, but cannot sell it. Last May the Court determined that Ukraine's ban on the purchase and sale of farm land violates the European Convention on Human Rights and ordered Ukraine to lift this moratorium. "The state should do something for seven million of its citizens in order to prevent further violation of their property rights," Yudkivska tells European Pravda news site.
Predicting steady growth in tourists from China, Ukraine's Reikartz hotel chain has started a 'Chinese friendly program' – translation services, information cards in hotel rooms printed in Chinese, Chinese breakfast options and chopsticks. Oleksiy Larionov, director of corporate culture for the Kyiv-based chain, said the program – already in six hotels – will be expanded to the remaining 31 in the chain next year.
"Kiev's beautiful cathedrals and monasteries spill out onto cobblestone streets and abundant green spaces and parks," recent visitor Patti Morrow, American travel writer, enthuses in her blog 'Luggage and Lipstick.'
For comments and story tips, Brooke is reachable at: jbrooke@ubn.news