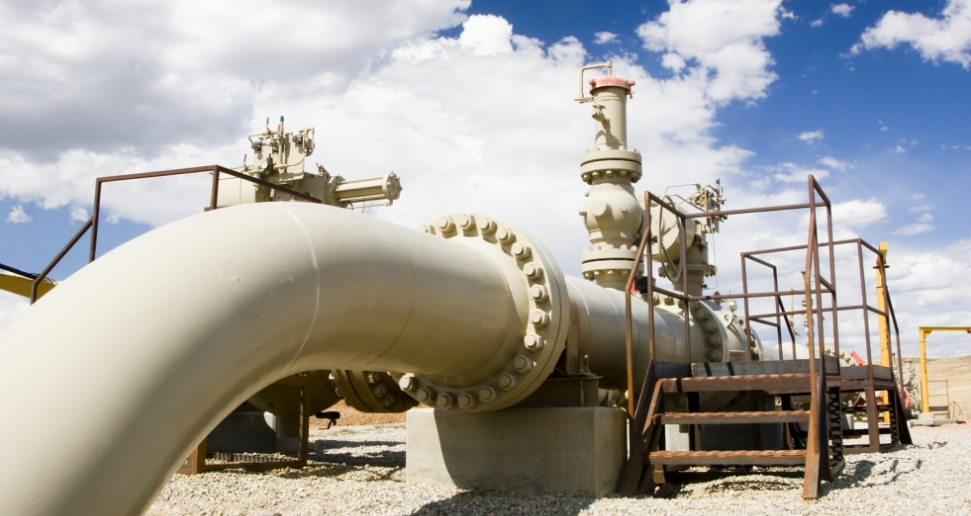 Thursday, November 21
Russia Pumps Record Gas Volumes Across Ukraine to EU...German Officials Ask Russia to Keep the Ukraine Pipe Open....Hundreds of State Companies Move Down Assembly Line To Privatization...French Win Contract to Build 20 Fast Border Patrol Boats...New, Better Crossings into Crimea and Russia-Controlled Donbas
Russia is pumping record high levels of gas – almost 300 million cubic meters a day – across Ukraine to the EU, Serhiy Makogon, director of Ukraine's Gas Transit System, writes on Facebook. Makogon speculates the Gazprom is preparing for a Jan. 1 cutoff of gas to the Ukraine pipeline by maximizing sales of pipeline gas today. In the event of a cutoff, Gazprom will have a maximum amount of gas in storage to sell in Europe. This would buy time for Russia to get Nord Stream 2 commissioned and delivering gas to Germany.
Two top German officials called Wednesday for Russian gas transit to continue across Ukraine into the 2020s. Foreign Minister Gayko Maas told reporters in Kyiv: "We support negotiations regarding gas transit through Ukraine. We believe that transit should continue after 2019." Steffen Seibert, Germany's government spokesman, told Interfax-Ukraine: "We are doing what we can do to solve this problem. The German position is that after the launch of the Nord Stream 2 gas transit through Ukraine should remain."
With Russia-EU-Ukraine gas transit talks to take place next week, Ukraine's Energy Minister Oleksiy Orzhel rejects Russia's latest offer: a one year deal and an end to all legal claims. He said on Ukrainian TV: "The offer from Russia is unacceptable – to refuse arbitration and sign an agreement to use the Ukrainian GTS for only one year." Tripartite expert-level consultations took place Wednesday via videoconference.
Separately, Orzhel said that if Russia cuts off the gas on Jan. 1, "Ukraine will not freeze." He said on Ukrainian TV: "Today we have record gas reserves in underground storage facilities, and, accordingly, coal in warehouses. This means the main thing – Ukraine will not freeze this winter without transit. Even without transit, we will provide energy for every Ukrainian." Reserves are high because of purchases over the summer and autumn with mild temperatures.
US federal prosecutors plan to interview Naftogaz executive Andrew Favorov as part of an investigation into the business dealings of Rudy Giuliani and two of his Soviet-born business associates, Favorov's lawyer, Lanny Breuer, tells the AP. In March, Lev Parnas and Igor Fruman approached Favorov at an energy conference in Texas to offer a partnership in a venture to export US LNG to Ukraine. They also discussed the possibility of Favorov replacing Naftogaz CEO Andriy Kobolyev. Before joining Naftogaz one year ago, Favorov was a managing partner and director of Energy Resources of Ukraine, a company that imports US natural gas to Ukraine. Previously, Favorov was the commercial director of the DTEK energy. Giuliani, President Trump's lawyer, denies taking part in the effort to seal a gas deal in Ukraine.
Britain's Cadogan Petroleum has temporarily halted gas production in Ukraine due to the non-renewal of a special permit, the company said. Five months ago, the company applied for a renewal of a 20-year permit to produce from the Blazhivskoye oil field in Lviv oblast. Although the Lviv Regional Council voted last month to endorse the renewal of the permit, there has been no action by the State Service of Geology and Subsoil. Cadogan's shares are listed on the London Stock Exchange as CAD. Once the largest oil and gas producer of the Soviet Union, independent Ukraine has been a major oil and gas importer for decades.
Of 500 state companies listed for privatization, 2/3 have already been transferred to the State Property Fund from the Cabinet of Ministers. The job of the Fund is to "prepare them for sale through transparent auctions, through the ProZorro system. Sales to sell to an effective owner," Prime Minister Honcharuk said after the Cabinet meeting on Thursday. Honcharuk said he has no doubts that the final third will be transferred to the Fund by the end of next month.
The Cabinet of Ministers has appointed three new independent members of the Supervisory Board of Oschadbank:  Janne Harjunpaa (Finland); Juan Enrique Perez Calot (Spain), and Igor Mityukov (Ukraine). A Kyiv court has postponed to Dec. 5 a review of a lawsuit by Sevki Acuner, former head of EBRD in Ukraine against the National Bank of Ukraine for refusing to approve him for the post of chairman of the Oschadbank Supervisory Board.
The Cabinet also approved Laszlo Urban (Hungary) for the board of Ukreximbank. An Ukreximbank board member emails the UBN that Oleksandr Hrytsenko, chairman of the Ukreximbank board, "was well aware of this search plan weeks before" his detention.  The Supervisory Board decided on Friday to hold a competition for the post. Hrytsenko was arrested the next day.
Through 2022, Ukraine's Border Service will receive 20 French-made fast patrol boats. In a €136.5 million deal, OCEA, a shipyard near the Atlantic coast city of La Rochelle, will make 15 FPB-98 ships. Another five boats will be built in Mykolaiv under license. Internal Affairs Minister Arsen Avakov says Ukraine will pay 15% of the cost, with the rest coming from commercial bank loans and a treasury loan from the French Finance Ministry.
The aluminum craft can hit 35 knots and carry a crew of 13. Ukraine will add armaments. At 32 meters, the patrol boats can be moved from the Black Sea to the Sea of Azov without going through the Russia-controlled Kerch Strait. The boats are to be based in Odesa on the Black Sea, in Berdyansk and Mariupol on the Azov, and at Izmail and Kiliya on the Danube. Avakov says that 80% of Ukraine's patrol boats on the Black Sea are outdated. France already has sold the boats to Suriname and the Philippines.
In a concrete step toward easing low-level trade and people-to-people contact across the Donbas separation line, President Zelenskiy opened on Thursday a steel and asphalt pedestrian bridge at Stanitsa Luhansk. Replacing makeshift stairs going up and down river banks, the bridge is wide enough for an ambulance to cross but not wide enough for a tank.
Last week, in what could be models for the Donbas, two 'temporary' checkpoints opened at Chonhar and Kalanchak – the two checkpoints between Kherson Oblast and Russia-controlled Crimea. The checkpoints have offices for passport control, vehicle inspection areas, and bathrooms. With Ukrzaliznytsia doing the construction, work now starts on a second phase – cafeteria, pharmacy, driver rest area, and bus station.
From the Editor: Hohum, business as usual. Russia may cut off the gas in six weeks. And Kyiv's bureaucrats are not stirred to act on a request for the renewal of a gas production permit — filed last June. Meanwhile, two weeks into the winter 'heating season,' some Kyiv neighborhoods still do not have heat. Best regards Jim Brooke jbrooke@ubn.news.