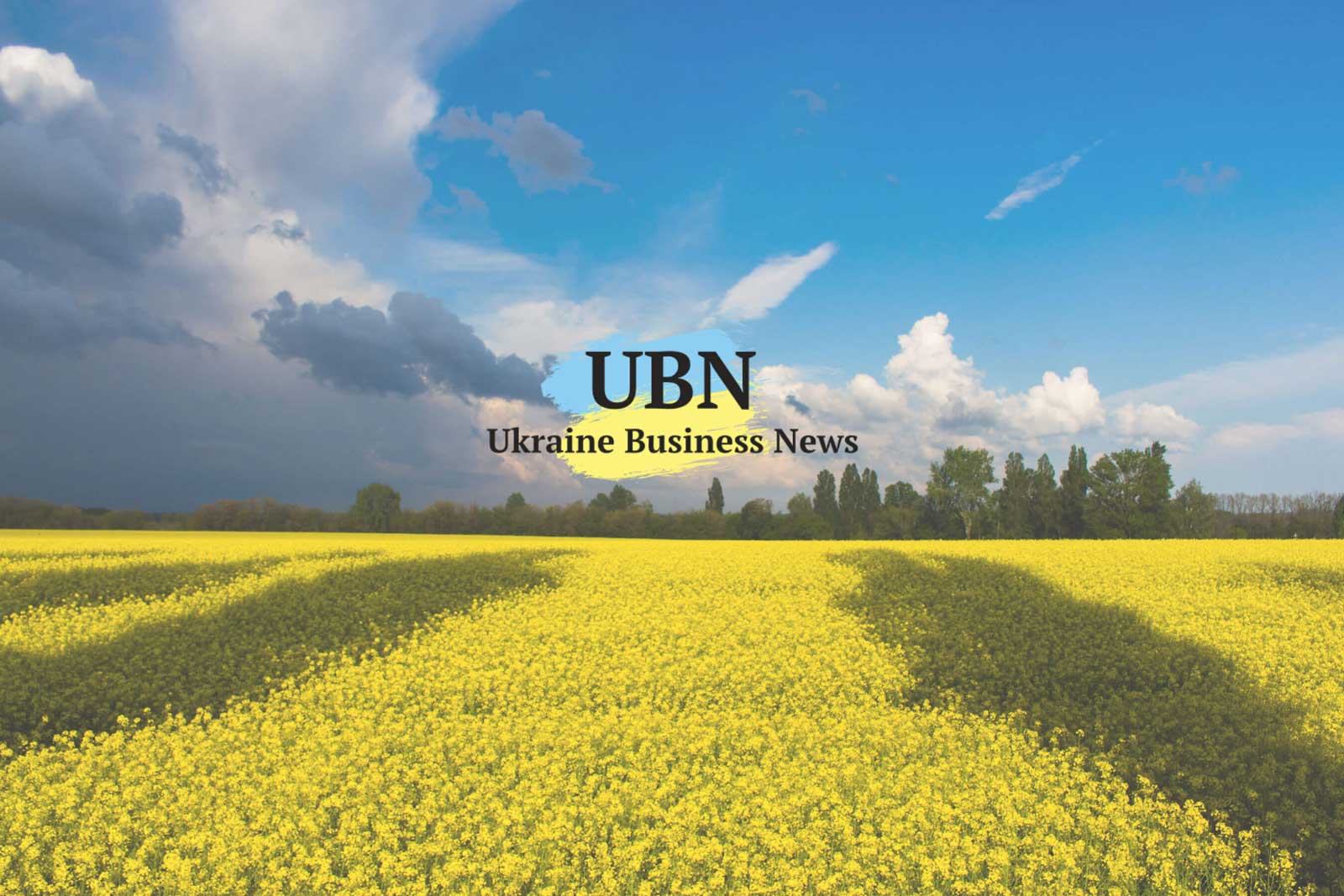 Dragon Capital and Goldman Sachs have bought Kyiv's Horizon Park Business Center business park, a 76,412 square meter purchase that Dragon calls Kyiv's largest office transaction in a decade. The buyers and the seller, Ukrsotsbank, did not disclose the price. Notable for two hilltop office towers, of 18 and 19 floors, the purchase is the largest of seven office properties that Dragon has bought in the last year.
"The growth in demand for office premises against the background of recovery of business activity in the country and a gradual decrease in vacancy makes this sector of investment investment attractive in the perspective of 3-5 years," Tomas Fiala, Dragon CEO, says in a company release. "Since 2016, Dragon Capital, together with its European and American partners, have already invested $ 400 million in Ukraine's real estate."
Doing business in Ukraine is getting easier, improving five positions on the 2019 World Bank Ease of Doing Business ranking. Ukraine now ranks 71st out of 190 countries, a far cry from 112th place registered five years ago, just before the Revolution of Dignity. World Bank experts say each one point increase can translate into a country receiving an additional $600 million in investment.
President Poroshenko says his goal is to see Ukraine rise to 50th place. In this band – generally occupied by Eastern Europe and Mediterranean countries – Ukraine's best categories are: dealing with construction permits – 30; getting credit – 32; paying taxes – 54; starting a business – 56; and enforcing contracts – 57. Ukraine's bottom categories are at African levels: getting electricity – 135; and resolving insolvency – 145. Addressing a business audience Wednesday, Poroshenko noted the ratings are made in May and do not factor in Ukraine's new bankruptcy law, which he expects to sign this month.
To further improve business conditions, Poroshenko signed before 500 foreign and national business leaders Wednesday a law — 'Stop Mask Show 2.' The law is designed to end the law enforcement theater where police don masks and raid companies at gunpoint, often for tax 'inspections.' The law places "responsibility on the investigator, the prosecutor, the law enforcement officer who made illegal decisions to open criminal proceedings which were later canceled by the court," Poroshenko said. "Simply speaking, the perpetrators will be personally responsible, including for material damages.
Poroshenko also urged the Rada to give final approval to a law instituting a permanent position of business ombudsman. "Approval of the law is blocked by a powerful lobby of law enforcement — they will lose the milking machine that squeezes the juice out of business," he said at the meeting, which was organized by the major chambers of commerce in Ukraine.
Sticking to his exit capital tax, the President believes the IMF will accept the tax if it can be implemented in a way that is 'revenue neutral' for the budget. "I am not planning to step away from this idea of tax on withdrawn capital," he said. "If it worked in Georgia, Italy and Estonia, if Latvia is doing it, if it has the support of the EU commissioners, why not Ukraine?" To stimulate foreign investment, the tax would defer corporate taxes on earnings until the money is taken out of the country. "If you want to take money out, ok pay," he said "If you want to invest more [here], go ahead."
Israel and Ukraine will sign a free trade agreement by the end of next month, says Stepan Kubiv, Minister of Economic Development and Trade. Ukraine is in free trade talks with Turkey and Serbia. With Israel, Ukraine will have duty free agreements with 46 countries, allowing duty entry of goods to a total of 850 million people.
With front lines virtually unchanged in three years, economic life is returning to the government-controlled sections of Donetsk and Luhansk regions, says Alexander Hug, OSCE principal deputy chief monitor. After 4.5 years in Ukraine, Hug, a Swiss military lawyer, leaves Ukraine today. Farming increasingly goes to the edge of the 450 km long separation line — and sometimes inside. Outside this 30-km wide strip, landmines and unexploded shells are being cleared. Some roads are being repaved. "There are improvements in hotels, new restaurants – taxi service," Hug tells the Morning News. "On both sides, civilians are trying to navigate the new reality."
A few km west of the separation line on Wednesday, representatives of a Czech company and of a Belarusian company toured Carbonit coal mine in Popasna district, government-controlled Luhansk. Both companies — T Machinery a.s. of the Czech Republic and Niva-Holding of Belarus – make mining machinery. They are interested in selling equipment and providing technical consulting, Serhiy Shakun, Popasna district administrator, posts on Facebook.
The IT industry grew by 30% during the first half of the year, a growth rate derived from a 30% growth in tax payments through June, year over year, according to Ihor Beda, president of IT Ukraine and managing director of GlobalLogic in Ukraine. A poll by the industry association indicates that labor accounts for 80 to 85% of IT company costs and that revenue primarily comes from outsourcing work performed for companies from the US, Britain, Germany, Canada, Israel, Sweden and Switzerland. Looking ahead, IT Ukraine identifies challenges: work permits for foreigners, upgrading education to fit work place needs, eliminating obsolete regulations, and creating more techno parks.
To winterize housing across Ukraine, the government plans to gradually shift the $2 billion spent annually on subsidizing household gas heating to insulating and weatherproofing houses and apartment buildings, says Hennadiy Zubko, Minister for Regional Development, Construction, Housing and Utilities. In a first step, the Ukrainian Energy Efficiency Fund will be launched early next year with $54 million in government money and $107 million in international financing.
Ukraine's largest rotor diameter wind turbine was erected last weekend by Vindkraft Ukraine, in southern Kherson. With a diameter of 136 meters, the Danish-made Vestas V136 is the first of 19 such giants planned for Overyanivka, a wind farm facing Crimea. Each turbine has a 3.6 MW capacity, Carl Sturen, managing director of Vindkraft, tells the Ukrainian Wind Energy Association.
Ukrhydroenergo, operator of the nation's major hydro power plants, saw its net profit rise by 22% through September, yoy. Based in Vyshhorod, just north of Kyiv, the state company reported $82 million in profit. The six power plants on the Dnipro and the two on the Dnister have a total total installed capacity of 5,758 MW. For comparison, Ukraine's total installed solar capacity this year is to hit 1,000 MW.
For comments and story tips, Brooke is reachable at: jbrooke@ubn.news