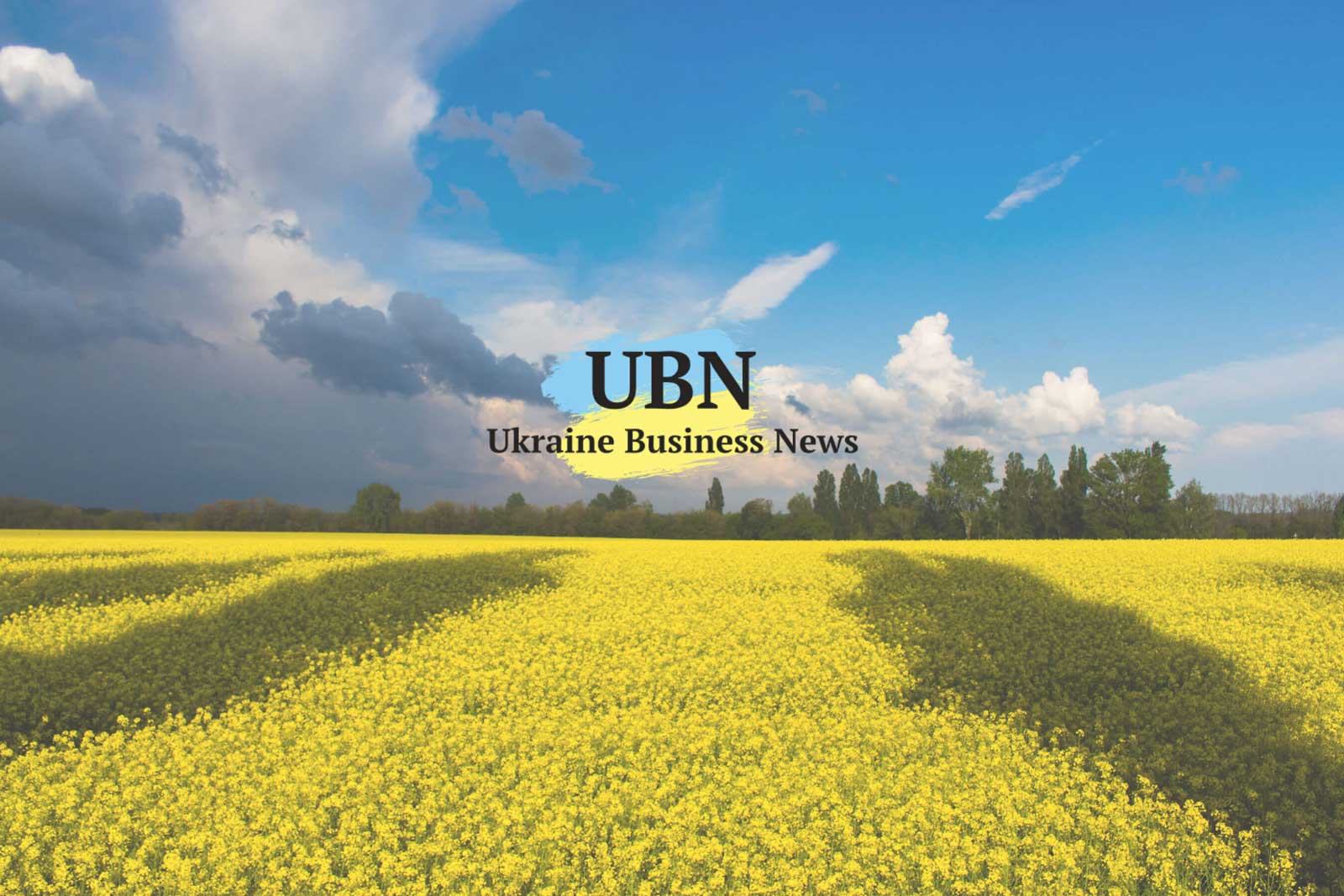 On Thursday, the Beskydy Rail Tunnel opens, eliminating a big bottleneck in freight traffic between the EU and Ukraine. The new 1.7 km, two track tunnel will allow for twice as many trains – 100 – to pass each day, at double current speeds. The old tunnel was built under a Carpathian mountain ridge in 1886, during the Austro-Hungarian empire. Today, it constitutes the only single track section in the 1,200 km rail corridor between Trieste and Lviv. With financing by Ukraine, the European Bank for Reconstruction and Development, and the European Investment Bank, the 100 million euro tunnel is one of Ukraine's largest infrastructure projects since independence in 1991.
In Israel, half of the bread is baked from Ukrainian flour. The dominance of farm products in Ukraine's exports to Israel was stressed Wednesday at a Israel-Ukraine conference in Kherson. Of the nearly $1 billion in bilateral trade lasts year, exports from Ukraine were almost five times larger than exports from Israel. This trade is expected to grow as a draft free trade treaty immediately abolishes import duties for 80% of industrial goods from Ukraine and calls for a five year phase out of most restrictions on most food imports from Ukraine. The treaty was initialed in May and is expected to be signed later this year.
Ukraine is now one of the three largest grain exporting countries in the world, President Poroshenko said Wednesday at a visit to a plant in Mykolaiv where Nibulon build barges for river transport of grain. Poroshenko said Ukraine should continue to invest in grain storage to overcome a 10-15 million ton deficit.
Ukraine's sunflower seed harvest will rise by 6% this year to 14.4 million tons, from 13.6 million tons last year, UkrAgroConsult predicts. The increase is due to an expansion in the sowed area, to 6.5 million hectares. The consultancy also forecast that Ukraine's soybean and rapeseed (canola) harvests will be little changed this year. The nation is to harvest 3.9 million tons of soybeans and 2.5 million tons of rapeseed.
Timber and paper grew the most — by 39% — all Ukrainian commodity exports during the first quarter of this year, the Ministry of Economic Development and Trade reports. Exports of chemicals grew by 29%, or $134 million, of light industry product by 23%, and of metal by 23%. Food accounted for the largest share of Ukrainian exports — 38%. Metallurgy was second with with 26%. Ukraine's largest trading partner was the EU.
Ukraine increased electricity exports 9% through April, compared to the first four months of last year. Electricity supplies to Poland rose 31%, to 541.1 million kWh. Sales to Hungary, Slovakia and Romania for the four month grew 8%. No electricity was exported to Belarus or Russia.
BBC reports that "intermediaries acting for Ukraine's leader, Petro Poroshenko," paid $400,000 to $600,000 to Donald Trump's personal lawyer, Michael Cohen, "to fix talks between the Ukrainian president and President Trump." According to BBC's unnamed sources, the horse trading over the amount of time with the US president continued until a few hours before Poroshenko's White House meeting last June 20. The BBC notes: "Shortly after the Ukrainian president returned home, his country's anti-corruption agency stopped its investigation into Trump's former campaign manager, Paul Manafort."
After an eight-year break, Ukrainian companies will hold initial public offerings in 2020, Ihor Mazepa, head of Concorde Capital, predicts to Interfax-Ukraine. "There is a good sign that in 2020, after the elections, we should expect the opening of a public market for Ukrainian companies," he said. "In the next two years, many deals — as it was in 2005-2006 — will be carried out in London, Warsaw and other foreign stock exchanges." Through 2012, 13 Ukrainian companies debuted on the Warsaw Stock Exchange.
Ukraine will need a new IMF bailout program in coming years to plug an up to $5.5 billion-a-year hole in its finances, the Institute of International Finance warns. If bond market lenders do not roll over – or renew – their loans, Ukraine will not have enough cash. Ukraine has only received half of a $17 billion IMF package that expires next March. Payment of another tranche is held up in negotiations over domestic gas prices and an independent anti-corruption court. In an interview with Interfax-Ukraine, Ihor Mazepa, head of Concorde Capital, estimates that Ukraine has 50-50 chances of getting the next tranche.
Tipping the balance toward cautious optimism, more Ukrainian poll respondents predict that the economy will stay the same or improve – 46% — than predict that it will worsen – 40%. Rating Group Ukraine polled 2,400 people across the nation in late March. In this semi-annual poll conducted for the International Republican Institute, optimists have not outnumbered pessimists since March 2013.
In central Kyiv, improvised tarpaulins cover logos of Gazprom in advance of Saturday's Champions League football final. Gazprom is a major sponsor of the football match, but many Ukrainians accuse the gas giant of financing Russia's war in southeastern Ukraine. Bowing to Ukrainian wishes, UEFA, match organizer, said in a statement: "There was a misunderstanding regarding this partner's visibility at the Champions Festival. This has now been clarified and no such branding will be visible."
Boryspil expects to earn an extra $700,000 with the arrival Saturday of 77 'fan flights' for the Saturday night UEFA football final. Real Madrid fans will go to Terminal B. Liverpool fans will go to Terminal D. The charter flights will operate on two conditions: no luggage and passengers must have a boarding pass for a return flight Sunday morning.
With traffic growing by 20% a year, Borispol airport plans to reopen Terminal F for passengers next year, Yevgeny Dykhne, the airport's first deputy CEO told reporters Wednesday. Ryanair, which starts flying from Boryspil to 12 European cities this fall, is expected to shift to Terminal F when it opens for summer 2019 traffic. Terminal F first opened for passengers in 2010, and then was converted to a cargo terminal in 2013. Dykhne also said the airport's long-running parking garage project will be completed by the end of this summer, with the first 1,000 parking spaces opening in September.
Saddled with bumpy, Soviet era concrete landing strips, Infrastructure Minister Volodymyr Omelyan tells Ukrinform he is asking the government and the Rada to approve spending $400 million a year to rebuild '4 to 5' regional airport runways a year for four years. At the end of this process, he says, each of Ukraine's 24 regions would have a viable airport. He notes that Odesa's airport runway is being rebuilt this summer.